Nearly One-Third of Providers Dissatisfied with Healthcare Costs
Providers were split on how satisfied they are with healthcare costs, but patients were overwhelmingly satisfied with the prices they paid in the past year, a survey found.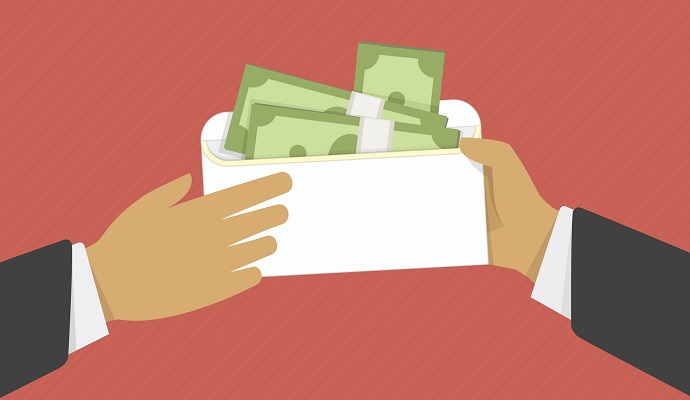 Source: Thinkstock
- Almost one-third of providers are dissatisfied with the healthcare costs their patients pay for care, according to a recent survey from the University of Utah Health.
The national survey of 5,031 patients and 687 physicians revealed that providers are split on how they feel about the prices patients pay for healthcare even though patients were much happier with their healthcare costs.
Thirty-seven percent of providers expressed satisfaction with the healthcare prices their patients paid in the last year and another 31 percent were neutral.
On the other hand, 67 percent of patients were somewhat or extremely satisfied with their healthcare costs in the past year. Just 13 percent stated that they were dissatisfied.
Despite differing views on healthcare prices, over 80 percent of providers and patients agreed that overall healthcare costs are too high.
"If we agree as a country that we must provide higher quality healthcare, a better patient experience, and at a lower cost, then we all need to understand these different viewpoints and definitions," stated Bob Pendleton, MD, University of Utah Health's Chief Medical. "The Value in Healthcare Survey makes clear some of the specific ways we lack shared perspectives but also suggest points of convergence that can be used to map a path forward. Both are vitally important in creating a collective vision of how to achieve a value-focused healthcare system."
While providers expressed the most dissatisfaction with healthcare prices, they did not see costs as a meaningful indicator of high-value care, the survey showed.
Only 5 percent of providers felt cost was the most important factor when determining the value of care, whereas 26 percent of providers ranked cost as the most important.
However, providers still held themselves accountable for keeping healthcare costs low for their patients. Just 24 percent of providers stated that they do not consider costs of care when making treatment decisions.
Almost 60 percent of physicians also believed that it was their responsibility to discuss healthcare costs with patients.
Despite providers and patients disagreeing on healthcare costs, the groups did express some common viewpoints on healthcare value. Patients and providers agreed that care quality was the most significant aspect of value, with 88 percent of providers and 62 percent of patients selecting quality as the most important.
They also both perceived patient experience and service as the least important factor of healthcare value.
While healthcare costs ranked lowered than quality for patients, the patient survey revealed that consumers may value patient financial responsibility more than they originally thought. When asked to select the statements that best reflect what they value in healthcare, the top choice selected by 45 percent of patients was, "My out-of-pocket cost is affordable."
Patients were mixed on what other statements best reflected their view on healthcare value. The top nine choices, which received relatively the same number of selections, represented a mixed bag of cost-, patient experience with service-, and quality-related statements.
Researchers also noted that just 32 percent of patients selected "My health improves" as the statement that best reflected what they value in healthcare.
Conversely, providers consistently chose five statements that were quality- and patient experience-oriented, including:
• I know and care about the patient with 55 percent

• I order the appropriate exams, labs, and imaging with 55 percent

• The patient's health improves or stabilizes with 50 percent

• I spend sufficient time with the patient with 50 percent

• I include the patient in choosing treatment options with 49 percent
Providers constantly treat patients who perceive high-value care differently from them, the survey stated. Approximately 90 percent of patients had different combinations of value statements than any combination selected by a provider.
The survey findings indicate that healthcare stakeholders should create a common definition of healthcare value that stresses the importance of cost. The discussion should start with healthcare cost transparency, researchers stated.
"Patients and employers appear ready to have these conversations, and most providers are already considering some aspect of the cost when making treatment decisions," they wrote. "Further discussion will be important to develop tools, training, and workflow processes that enable physicians and other healthcare providers to have meaningful conversations about cost at the point of care."