Net Medicare Improper Payment Recoveries Dropped 91% in 2015
RACs only returned $141.84 million in net Medicare improper payment recoveries in 2015 because of patient status review and procurement delays, CMS stated.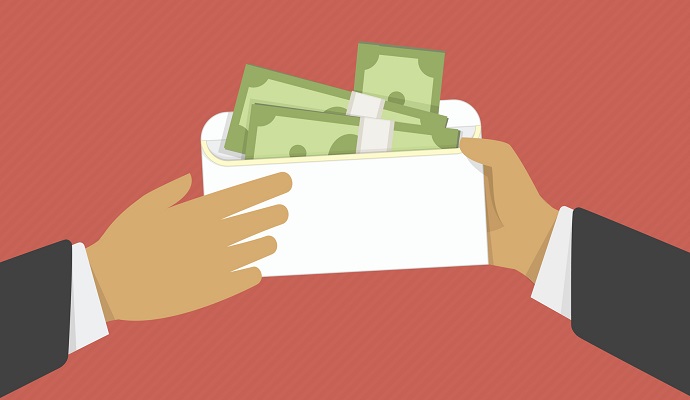 - Medicare improper payment recoveries saw a significant drop in 2015, according to a recent CMS report to Congress. The Recovery Audit Contractor (RAC) program returned 91 percent less to Medicare during the 2015 fiscal year compared to 2014.
In 2015, RACs recouped a net of $141.87 million after accounting for program operating expenses, Medicare underpayments reimbursed to providers, appeals costs, and related expenses. Last year, the contractors returned roughly $1.6 billion.
A substantial slump in RAC corrections led to less being returned to Medicare, the report indicated. RACs identified and corrected 618,966 Medicare fee-for-service claims that were improper payments in 2016, totaling about $440.69 million in corrections.
However, only $359.73 million of the total corrections represented an overpayment, while $80.96 million were underpayments repaid to providers.
In the 2014 fiscal year, RACs identified and collected about $2.57 billion in Medicare improper payment corrections. The 2015 drop in corrections equated to an 82.8 percent decrease in program corrections.
READ MORE: MedPAC Targets Post-Acute Care for Healthcare Payment Reform
CMS attributed the decrease in Medicare improper payment recoveries to a patient status review prohibition recently imposed on RACs. The contractors could not perform inpatient status reviews on claims with admission dates between Oct. 1, 2013 and Sept. 20, 2015.
Instead, RACs underwent additional training for the Two-Midnight policy, which changed how Medicare reimburses for short inpatient and outpatient claims starting in 2014.
Without inpatient hospital patient status reviews, the number of RAC corrections significantly decreased. Inpatient collections dropped from 84.2 percent of all collections in 2014 to 62.6 percent in 2015.
Inpatient claims collections also totaled approximately $2.02 billion in 2014 versus just $225.18 million in 2015, CMS reported.
The federal agency added that the RAC procurement process also held up Medicare improper payment recoveries in 2015. The RAC procurement process for the next round of contracts started in February 2013, but pre- and post-award protests over payment terms delayed contract awarding.
READ MORE: CMS Suggests Hospital Medicare Reimbursement Policy Changes
The program was temporarily stopped in 2014 until CMS awarded new contracts. But it restarted in March 2014 on a limited basis.
In March 2015, a federal court found that the federal agency's proposed RAC payment terms violated commercial contract regulations. As a result, CMS halted the procurement process until after the end of 2015 to redesign the program's contracts.
CMS finally awarded five RAC contracts on Oct. 31, 2016. Four of the contractors will perform post-payment review to identify Medicare improper payments among Medicare providers. The other contractor will be responsible for post-payment review of durable medical equipment, prosthetics, orthotics, and supplies providers as well as home health and hospice claims.
While CMS ascribed lower Medicare improper payment recoveries to patient status review and procurement delays, another recent survey found that hospitals are also appealing about 45 percent of RAC denials and many are seeing their appeals overturned in their favor.
The American Hospital Association's (AHA) most recent quarterly RACTrac survey showed that 62 percent of claims that completed the appeals process in the third quarter of 2016 were overturned in their favor.
READ MORE: CMS Reopens Next Generation ACO Application Request Portal
Another 27 percent of hospitals also reported having a RAC denial reversed during the discussion period, which takes places before a formal appeal and between the hospital and their region's RAC.
However, the AHA survey also showed that about 60 percent of RAC-reviewed claims in the third quarter of 2016 did not have an overpayment despite being flagged as an improper payment. This value has not changed since the third quarter of 2015.
CMS, on the other hand, stated in the recent RAC report that each contractor had an overall accuracy score of 95 percent or higher in 2015 for claims adjusted from August 2014 to July 2015.
An independent validation contractor determined accuracy scores by reviewing a monthly sample of random claims on which a RAC has made a Medicare improper payment identification. CMS also stated that it employs a Recovery Audit Review Plan Team to ensure and boost accuracy.
Despite reportedly high accuracy scores, some hospital groups, such as the AHA, have criticized the RAC program. The AHA has argued that RACs have an incentive to identify and recoup Medicare overpayments, even if an improper payment does not exist. RACs receive a contingency fee payment for collecting overpayments. The contingency fees totaled $20.25 million in 2015, CMS reported.
As a result, more hospitals are appealing RAC claim determinations, causing a substantial Medicare appeals backlog.
To resolve RAC issues, CMS plans to improve the RAC program to better identify and collect Medicare improper payments. For example, the federal agency created a provider survey to evaluate contractor performance and receive feedback on the program.
CMS also developed improved target accuracy and appeals overturn rates. If RACs do not meet the benchmark rates, they will face corrective actions.
"CMS is confident that these changes will result in a more effective and efficient program through enhanced oversight, reduced provider burden, and greater program transparency," the report stated.
Image Credit: CMS
Dig Deeper:
• How to Maximize Revenue with Improved Claims Denials Management
• OIG: CMS Not Reducing Medicare, Medicaid Improper Payments