New CO Law Requires Providers to Give Patients Healthcare Prices
Providers in Colorado must now give patients healthcare prices for common service under a new healthcare price transparency law.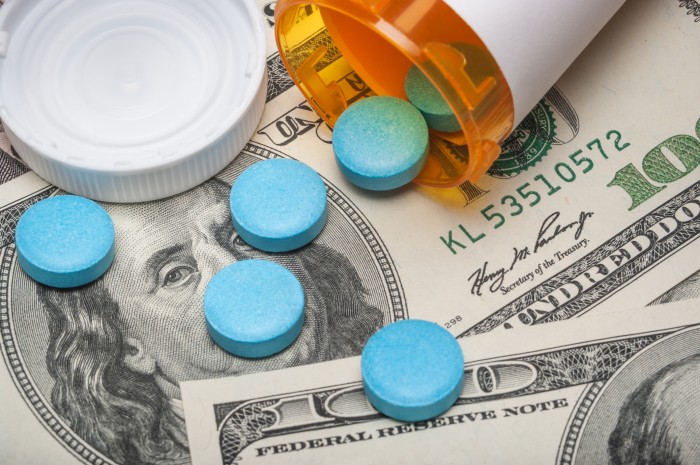 Source: Thinkstock
- A new healthcare price transparency law in Colorado now requires providers to give patients the costs of the most common procedures they perform.
Patients should receive a list of the prices for the 15 most common services delivered at the provider organization. If the provider normally performs less than 15 services, then he must post a list of the prices for the most common procedures and services he does deliver.
Lawmakers noted that providers practicing in hospitals do not have to release healthcare price information to patients if he not an employee of the hospital where he is rendering services.
Providers must make healthcare prices available in a single document, electronically, or by posting the list on the provider's website if the website exists starting on Jan. 1, 2018.
The law offers an alternative for providers employed by a solo practice, medical group, independent practice association, or a professional corporation with fewer than six individual providers with the same license type. These providers can also make healthcare prices available in patient waiting areas.
Healthcare facilities must also abide by the healthcare price transparency law. All facilities besides nursing care, assisted living residence, and home health organizations must provide patients with prices for the 50 most used Diagnosis-Related Group (DRG) codes or other codes used by the facility for billing inpatient services
Patients should also receive prices for the 25 most used outpatient Current Procedural Terminology (CPT) codes or other procedure codes used by the facility to bill for outpatient services.
If the healthcare facility did not provide 50 inpatient services or 25 outpatient services at least 11 times in the previous 12 months, then the facility should provide patients with the healthcare prices for the services most commonly delivered or the codes used at least 11 eleven times in the preceding 12-month period.
For providers and facilities, the law states that healthcare price information should include the CPT codes or other codes used for medical billing, as well as plain English descriptions of services and procedures.
Providers and facilities can update healthcare price lists as they see fit. But the list must be updated at least annually.
Providers and facilities should also tell patients that the healthcare prices listed are estimates and actual charges depend on circumstances at the point-of-service.
Colorado providers view the new law as a step in the right direction for healthcare price transparency, which continues to elude the healthcare industry. About 54 percent of acute care hospitals are not prepared to provide price information to patients, a 2016 Pioneer Institute analysis revealed.
Approximately 90 percent of states also did not offer adequate consumer pricing information for healthcare services, stated the Health Care Incentives Improvement Institute 2015 Report Card on State Transparency Laws.
However, some stakeholders fear that healthcare price lists could confuse patients. Self-pay patients account for a small portion of hospital and practice revenue, meaning most patients will not pay the prices listed because their health insurance will pay for a portion of the costs.
"I definitely think we're concerned that this might confuse patients even more," Dan Weaver, Senior Director of Public and Media Relations for UCHealth, told the Denver Business Journal. "Because prices are based so much on individual patients, their needs and their insurance plans, I think providing estimates really comes down to the individual patient level."
Policymakers acknowledged in the law that healthcare prices listed may not reflect the actual costs for some patients. The law mandates that providers and facilities tell patients the following:
"If you are covered by health insurance, you are strongly encouraged to consult with your health insurer to determine accurate information about your financial responsibility for a particular healthcare service provided at this healthcare facility/provider. If you are not covered by health insurance, you are strongly encouraged to contact [Insert Office Name and Telephone Number] to discuss payment options prior to receiving a healthcare service from this healthcare facility/provider since posted healthcare prices may not reflect the actual amount of your financial responsibility."
Patients are just starting to encounter healthcare prices at Colorado providers and facilities. Providers in other states may want to look out for similar legislation or organization-level policies that encourage healthcare price transparency as the consumerism trend in healthcare continues.