New Docs Don't Use Social Media for Healthcare Recruiting, Jobs
Organizations should stick to traditional methods for healthcare recruiting, such as referrals and networking, when it comes to hiring early career physicians, a survey showed.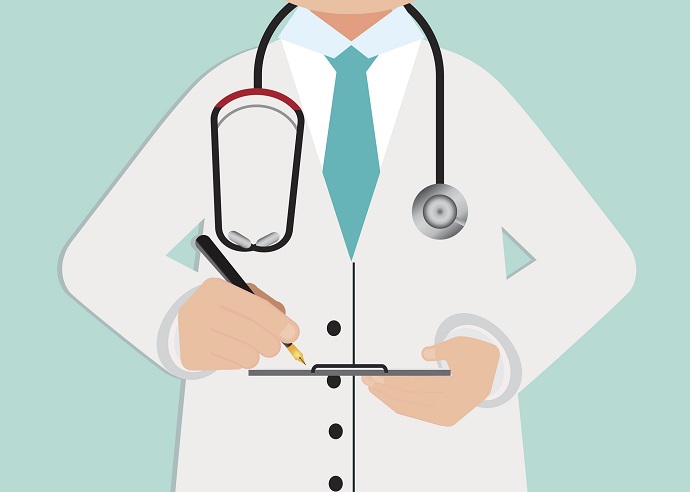 Source: Thinkstock
- While we seemingly cannot avoid Facebook, Twitter, LinkedIn, and other sites, healthcare organizations may want to reconsider using these social media sites for healthcare recruiting and employment opportunities.
A recent CompHealth survey of over 590 early career physicians who completed their medical training between 2014 and 2018 revealed that social media was the least used healthcare employment resource, with just 12 percent of respondents using the sites to find jobs.
Other uncommon resources for new physicians were career advisors at medical programs (13 percent), journal advertisements (16 percent), and career fairs (23 percent).
Early career physicians are sticking to more traditional methods for healthcare employment searches. The top resource was professional and personal networking, with about one-half of respondents using this method, followed by networking with 48 percent, medical-specific online job boards with 39 percent, and hospital or facility recruiters with 36 percent.
Physicians just starting their career may be turning to networking opportunities because the method has been the most successful at placing them in a hospital or practice. Forty percent of respondents reported finding a job through referrals and networking.
Early career physicians also had more luck finding their first permeant contract position by seeking healthcare employment at their place of residency or fellowship, with 12 percent reporting this method.
Social media was at the bottom of this list, too, with just one percent of respondents saying they found a job through social media sites, such as LinkedIn, Facebook, and Doximity.
Uncovering how physicians starting their career find open positions is vital information for provider organizations facing physician shortages. The Association of American Medical Colleges (AAMC) recently projected the industry to be up to 120,00 physicians short by 2030.
Healthcare organizations are already feeling the effect of the growing physician shortage. About 72 percent of healthcare executives in a 2016 Premier survey said that the number of primary care physicians at their organization was insufficient to meet their needs over the next three years.
Another 51 percent of executives stated that their organization does not have an adequate supply of healthcare extenders, such as nurse practitioners and physician assistants.
Vacancies also tend to stay open longer because of the physician shortage. A recent survey from Leaders for Today revealed that only 23.9 percent of hospital executives and administrators rated their turnaround time for filling positions as quick. Another 31 percent also reported not finding enough qualified candidates to fill vacancies.
With provider organizations demanding physicians, who are in short supply, healthcare recruiting and advertising for open positions have become top priorities for many hospital and practice leaders.
Using referrals and networking may help healthcare organizations recruit physicians but addressing their top employment priorities can keep physicians at the organization, the survey revealed.
Employee turnover is a major challenge for healthcare organizations. The general healthcare turnover rate was 19.2 percent in 2015, according to a Compdata survey.
About 37 percent of clinical and non-clinical staff also anticipate leaving their current organization in the next year, and almost 69 percent expect to leave within five years, a recent survey from LFT showed.
The CompHealth survey found the reasons for physician satisfaction with their jobs. The data uncovered that 91 percent of early career physicians were extremely satisfied, very satisfied, or moderately satisfied with their first position. And 82 percent were still at the first position.
Healthcare organizations represented in the survey kept new physicians early by providing good hours and an appropriate work-life balance. Approximately 63 percent of respondents cited their hours and balance as benefits of their current position.
Equally as important was location. Sixty-three percent of early career physicians identified location as a top benefit, followed by being close to family, friends, and loved ones with 60 percent.
Culture fit was also a major sticking point for physicians, outranking compensation as a benefit of the job, with 60 percent. Compensation ranked fifth, with about one-half of the respondents identifying it as a benefit.
While compensation was barely a top perk for physicians early in their careers, inadequate compensation was the number one reason physicians sought new positions at other healthcare organizations. Fifty-nine percent of respondents said compensation was the reason they were looking for another job.
Poor work-life balance was the second most common reason for leaving a healthcare organization with 51 percent, followed by bad management with 45 percent, too stressful with 44 percent, and job did not meet expectations with 41 percent.
With physician demand outpacing supply, organizations must compete using compensation and benefits to attract and retain staff. Structuring benefits that appeal to physicians can help organizations reduce turnover and fill open vacancies.