New Primary Care Model Embraces Value-Based Reimbursement
CMS designed a new initiative to strengthen primary care by offering value-based reimbursement models that hope to improve outcomes by offering financial incentives.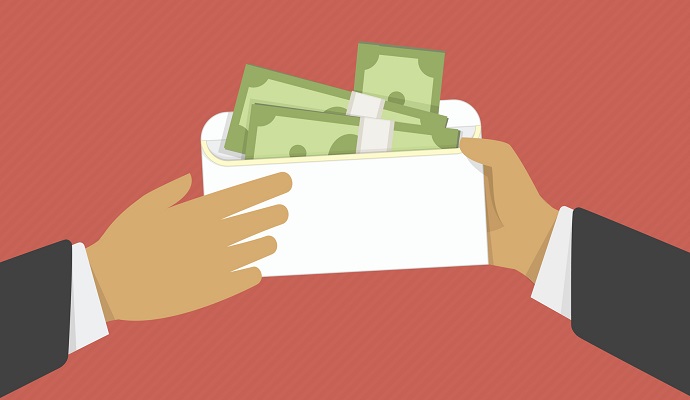 - This week, CMS announced its largest multi-payer initiative to improve primary care and introduce new value-based reimbursement models.
The Comprehensive Primary Care Plus (CPC+) model aims to help practices transition from the "one-size-fits-all, fee-for-service" healthcare system to value-based reimbursement by offering financial incentives.
CPC+ will be implemented in up to 20 regions, which include approximately 5,000 practices. The program could affect more than 20,000 physicians and clinicians as well as 25 million patients.
The new initiative builds on the Comprehensive Primary Care Initiative, a CMS Innovation Center model that was launched in 2012 and will end later this year.
"Strengthening primary care is critical to an effective health care system," said Patrick Conway, MD, CMS Deputy Administrator and Chief Medical Officer.
READ MORE: 86% Say Provider Compensation Tied to Fee-for-Service, Salary
"By supporting primary care doctors and clinicians to spend time with patients, serve patients' needs outside of the office visit, and better coordinate care with specialists we can continue to build a health care system that results in healthier people and smarter spending of our healthcare dollars. The Comprehensive Primary Care Plus model represents the future of health care that we're striving towards."
The CPC+ model intends to foster the delivery of advanced primary care by partnering Medicare with commercial and state health insurance plans.
The advanced primary care model consists of five integral components:
• Services are accessible, responsive to an individual's preference, and patients can take advantage of enhanced in-person hours and 24/7 telephone or electronic access.

• Patients at highest risk receive proactive, relationship-based care management services to improve outcomes.

READ MORE: Top 5 Ingredients of a Successful Accountable Care Organization

• Care is comprehensive and practices can meet the majority of each individual's physical and mental health care needs, including prevention. Care is also coordinated across the health care system, including specialty care and community services, and patients receive timely follow-up after emergency room or hospital visits.

• It is patient-centered, recognizing that patients and family members are core members of the care team, and actively engages patients to design care that best meets their needs.

• Quality and utilization of services are measured, and data is analyzed to identify opportunities for improvements in care and to develop new capabilities.
Under CPC+, some primary care practices will also offer more complex medical and behavioral health services. Participating practices that have more experience providing advanced primary care will be expected to apply the key components to more advanced services, such as assessments of psychosocial needs and an inventory of resources and support for those needs.
The initiative presents more than a care delivery model. It also transforms how primary care physicians are paid for value-based care.
READ MORE: Benefits, Challenges of Value-Based Health IT Implementation
All primary care practices in CPC+ will receive upfront incentive payments from Medicare and partnered healthcare payers. The prospective payments are designed to help practices implement advanced primary care processes and acquire the necessary staff.
"Instead of shared savings, CPC+ will feature bonus incentives that are prepaid and 'at risk' based on practice performance on utilization measures (eg, risk-adjusted hospital admission rates) and quality measures (electronic clinical quality and patient experience)," stated CMS in a JAMA article detailing the initiative. "Prepayment of the incentive capitalizes on the behavioral economics theory of loss aversion, thereby heightening practices' focus on the utilization and quality measures."
Based on quality and utilizations measures, the practices will either keep or pay back the financial incentives.
Participants in the advanced care delivery program will receive a monthly care management fee of $28 per beneficiary and $100 for each patient that qualifies as a complex case.
CMS will provide participating practices with data on cost and utilization from Medicare, and, eventually, partnered healthcare payers. Providers will also receive a learning system that allows physicians to use data to rework care delivery models and improve care quality.
According to the authors of the JAMA article, CPC+ improves on the original Comprehensive Primary Care Initiative by developing better value-based reimbursement models and providing more resources for advanced primary care.
The payment tracks in CPC+ offer a stronger financial incentive structure than the shared savings model in the Comprehensive Primary Care Initiative, according to JAMA.
In the original model, healthcare providers did not receive reimbursement payments in a timely manner because of a "time lag in collecting cost data and the regional aggregation of practices required for accurate calculation of shared savings."
As the healthcare systems transitions to value-based reimbursement, primary care offices are becoming the main site of care for most patients. CMS aims to support primary care physicians with providing more services while maintaining high quality care.