Next Generation Analytics Demand Actionable Results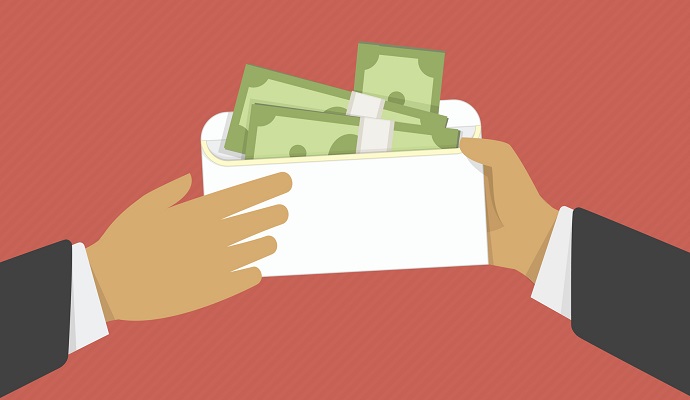 - The value-based reimbursement movement has a leader. That leader is the Centers for Medicare & Medicaid Services (CMS). Indeed, there has been a great deal of hustle and bustle regarding many recent initiatives from CMS, including the introduction of the Hospital Consumer Assessment of Healthcare Providers and Systems Survey (HCAHPS) hospital star ratings and news regarding proposed updated Medicare physician fee schedules and payment policies. All of this follows an announcement earlier this year from Sylvia M. Burwell, Secretary of the Department of Health and Human Services (HHS), about a formal transition to value-based care. CMS continues to drive physicians, hospitals, payers, and providers further into the value-based reimbursement realm as the healthcare industry plays "follows the leader."
What are the implications of such actions as collective reactions and actions are manifested? Deanne Kasim, Research Director of Payer Health IT at IDC Health Insights, recently spoke with RevCycleIntelligence.com about where the healthcare industry should focus next regarding this evolution of value-based reimbursement and the yet untapped value of actively recognizing a patient's social, environmental, and personal facets to best advance quality, value-based care.
A one-size-fits-all healthcare approach simply doesn't fit
As CMS continues to pave the way, healthcare payers are feeling the ripple effects as they decide upon the best course of action.
"Payers participating in Medicare really have to manage what CMS is dictating regarding quality measures and value-based payments and act appropriately," Kasim maintains.
READ MORE: One-Third of Healthcare Execs Ready for MACRA Implementation
There is no singular algorithm when it comes to how to best align with value-based reimbursement's shifting evolution, states Kasim. Instead, a more individualistic approach may serve as a more solidly executed resolution.
"It's got to be what works for a specific population and the providers have to be involved from the very beginning in terms of bringing them to the table, discussing what the options are, how this is going to work, and why this is beneficial for all the stakeholders involved," Kasim confirms.
CMS' initiatives cannot be met without encountering a few hurdles along the way, says Kasim.
As any avid, or aspiringly avid golfer, will acknowledge, driving the ball directly into the hole within one seamless shot is feasible, albeit challenging.
An unofficial instruction manual exists in the form of a CMS roadmap of sorts offering basic guidance for healthcare providers and payers as they aim for as close to a hole-in-one as can be managed. Just as a golfer may struggle to avoid hitting a seemingly beautiful shot into the bottom of a lake, healthcare challenges, specifically pay-for-performance and quality measures, abound.
READ MORE: CMS Opens Comprehensive Primary Care Plus Apps in 4 Regions
Those healthcare payers and providers enduring elements of risk are focusing on pay-for-performance and quality measures as a means of keeping them out of the sand traps and on the green.
"The biggest challenge that I'm hearing for pay-for-performance," states Kasim, "is, 'What quality measures do we use, and why?'"
Such objectives are not a one-size-fits all approach, Kasim explains. The successful meeting or exceeding of reimbursement goals requires tailoring efforts to each circumstance, to each healthcare system, and to every stakeholder involved, Kasim adds.
Open conversation from payers, providers, and even consumers, is needed to enhance meaning and purpose, says Kasim. The healthcare industry should be focused on changing patient and consumer behavior through the promotion of active, ongoing discussions between providers and payers about reimbursement and quality based measurements.
"There is a real challenge to explain what 'value' is in healthcare today from the consumer perspective," Kasim states. "Consumers understand value in other areas of their lives, but healthcare is a whole different story."
READ MORE: Post-Acute Care Providers Worry About Patient-Driven Payment Model
Actionable results paint a meaningful picture
There are many initiatives in place to enhance communication between payers and providers. Mobile apps, for instance, aim to increase transparency and cultivate portable knowledge. Although mobile apps allow a beneficiary to easily check a deductible balance or research providers, Kasim poses the question, "What are you getting that's meaningful out of that?"
The push for meaningful transparency within the healthcare industry aims to enhance consumer intelligence. The question is, how effective is meaningful transparency?
"A handful of vendors out there in the marketplace are really trying to address transparency in meaningful ways for consumers," states Kasim. "There is a real concern that traditionally consumers have not looked at this information."
Kasim says providers seeking success must focus on analytics that demand actionable results.
"What providers absolutely must have are really powerful analytics that are able to take clinical and outcomes data, a lot of which resides in clinical systems, and combine it with financial data to accurately measure where we improve quality based on outcomes results," explains Kasim, in reference to IBM Watson's recent initiatives to boost patient outcomes via Electronic Health Records (EHR) data collection.
Kasim says the industry must continuously ask themselves, "What is driving the cost of care in light of what our quality and outcome improvements and overall population health are?"
Kasim says the healthcare industry's primary concern must become how to best engage members and recognize how to better their health.
"There is an absolute need that if this is going to be successful in terms of changing reimbursements and care delivery models, payers need to get providers and the consumers to the table and there has to be the next generation of analytics applications to support these efforts," Kasim explains.
Creating a meaningful picture means focusing on a patient as a person. A patient suffering from severe asthma, for instance, may experience a drastic decrease in symptoms if attention is paid to elements that are often overlooked – perhaps there is excessive dust in the asthmatic's home, he or she lives with smokers, diet is especially poor, or he or she misses regular care appointments due to unstable transportation.
"Right now, there's very few, if any, analytics that are bringing social, environmental, and community health factors into the equation and making some meaningful picture out of it," states Kasim.
As CMS' initiatives expand and develop further, it is hopeful the healthcare industry will advance and thrive.