NJ Passes Healthcare Price Transparency Law to Stop Surprise Bills
Providers in New Jersey must give patients information on out-of-network services and publicly post their standard charges under a new healthcare price transparency law.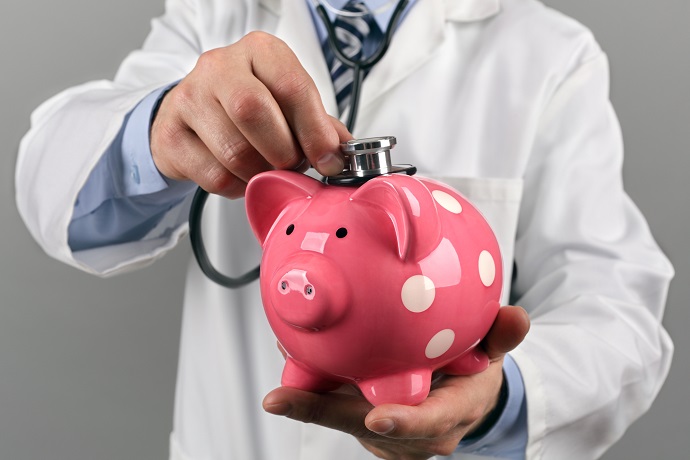 Source: Thinkstock
- New Jersey policymakers are increasing healthcare price transparency in the state by enacting a new law intended to protect consumers from surprise bills for out-of-network health services.
New Jersey Governor Phil Murphy signed Assembly Bill No. 2039 into law on June 1, 2018. In a little under 90 days, the new law will require healthcare facilities and providers to give patients information on network status prior to non-urgent care delivery.
Healthcare organizations and providers will also have to provide a disclaimer to patients regarding their patient financial responsibility for additional out-of-network fees.
"Today, we're closing the loophole and reigning in excessive out-of-network costs to prevent residents from receiving that 'big surprise' in their mailbox," stated Governor Murphy. "At the same time, we're making health care more affordable by ensuring these costs are not transferred to consumers through increased health premiums."
Surprise medical bills stemming from out-of-network care delivery is a major issue for providers and consumers.
READ MORE: Price Transparency Still Missing from Hospital Revenue Cycle
Governor Murphy reported that about 168,000 New Jersey residents receive out-of-network bill each year, totaling $420 million.
Oftentimes, these surprise bills are transferred to the payer, who then pass on the costs to approximately five million residents, who end up paying up to $956 million more per year for commercial insurance premiums, he explained.
"No one likes to be blindsided. But that's what's been happening to residents who did not know they were getting out-of-network medical care until they received a bill in the mail," said Assembly Speaker Craig Coughlin.
"Residents should have the final say over what health care services make the most sense for them financially, and now thanks to this law, they will. This is about transparency, keeping health care affordable and protecting the rights of healthcare consumers. Health care is expensive. Residents have a right to know what they are financially responsible for ahead of time; not afterwards when they have no recourse. This law will help provide that."
The law also aims to protect consumers who receive surprise bills for out-of-network emergency services. More often than not, providers do not have time to offer cost estimates to patients seeking emergency or urgent services because their health takes precedence during the visit.
READ MORE: 4 Strategies for Providers to Improve Hospital Price Transparency
However, urgent and emergency care can leave patients with a larger-than-expected medical bill because patients either could not get to an in-network hospital in time or a provider practicing in an in-network is actually outside of the patient's network.
New Jersey policymakers intend to alleviate the financial burden of surprise medical bills for emergency services by changing provider medical billing practices. For out-of-network services administered on an "emergency or urgent basis," the law mandates that providers cannot charge in excess of a patient's deductible, co-payment, or co-insurance amount applicable to in-network services.
Health plans will also face new requirements under the New Jersey law. Payers will have to provide a written notice of network changes, offer detailed information on out-of-network services, and operate a telephone hotline to answer beneficiary questions.
Additionally, policymakers in New Jersey aim to increase healthcare price transparency in the state by requiring providers to give patients healthcare cost estimates upon request. Providers will also have to publicly post standard charges.
The new requirement resembles the recent government push to increase healthcare price transparency. In April 2018, CMS released a proposal that would require hospitals to make a list of their standard charges public on the Internet.
READ MORE: How to Adopt a Retail Approach to Boost Healthcare Transparency
In an exclusive interview with HealthITAnalytics.com, CMS Administrator Seema Verma said the proposal was "just the beginning" of the federal agency's efforts to increase healthcare price transparency at the provider-level.
"When you go to receive a healthcare service, there are always going to be situations where you can't know what the costs will be, especially around emergency situations and some acute situations. But for a lot of us, we're going in for planned procedures. You should be able to know what it's going to cost you," she said.
"As people are paying more for their healthcare, they're demanding more. They want quality and price transparency. This is just a response to the needs of patients," she continued.
New Jersey and several other states are following in CMS' lead by offering healthcare price transparency solutions of their own.
Like New Jersey, Colorado also recently passed a law that requires providers to give patients the prices of their most commonly delivered procedures.
More states are likely to react to the federal government's push to increase healthcare price transparency as their residents continue to enroll in high-deductible health plans and healthcare costs continue to rise.