NPs, PAs, and Lay Workers Address Physician Shortage, Reduce Costs
Recent research shows that hospitals facing a physician shortage can use advanced practice providers and lay workers to reduce costs and fill staffing gaps.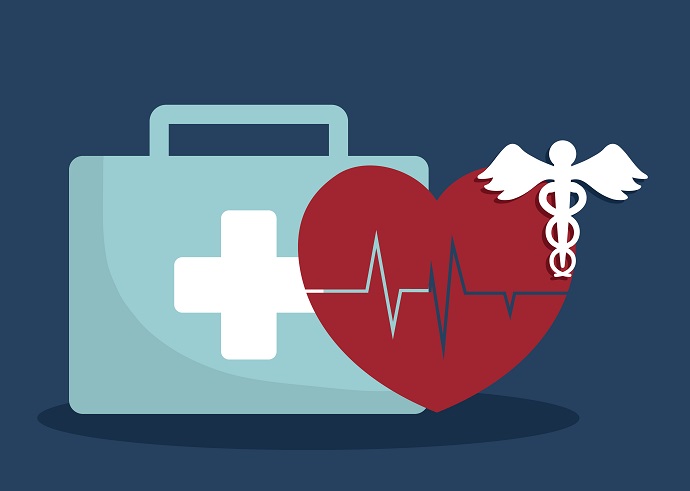 Source: Thinkstock
- For hospitals facing a physician shortage, nurse practitioners, physician assistants, and health lay workers may be the key to providing high-quality care at lower costs, according to recent research.
The physician shortage is expected to reach up to 104,900 providers by 2030, the Association of American Medical Colleges reported.
The shortage will be particularly felt in the primary care space. The AAMC projected primary care to fall short by 7,300 to 43,100 providers by 2030.
Physician shortage projections spell trouble for hospitals in the value-based reimbursement world. Alternative payment model success hinges on comprehensive primary and preventative care to boost patient outcomes and reduce costs.
But in a world where physician demand does not meet supply, hospitals are struggling to deliver high-value physician services that align with value-based reimbursement models.
Nurse practitioners and physician assistants could help to fill the gaps with chronic disease management, particularly for diabetes patients, a recent American Journal of Medicine study showed. The study of diabetes management care at the Veterans Health Administration (VHA) from 2008 to 2012 uncovered that nurse practitioners and physician assistants delivered comparable care to diabetes patients as physicians.
Of the 19,238 diabetic veterans studied, 2,821 received diabetes management care from nurse practitioners, 1,367 saw a physician assistant, and 15,050 saw a physician.
Diabetic veterans who were treated by nurse practitioners, physician assistants, and physicians had similar median hemoglobin A1C levels at diagnosis (6.6 percent, 6.7 percent, and 6.7 percent) and after four years of primary care follow-up (all 6.5 percent).
Nurse practitioners leading primary care follow-up also saw their patients' five-year mean hemoglobin A1C levels drop slightly more than the levels of patients seen by physicians. Patients who primarily saw nurse practitioners for primary-care follow-up had a median level of 6.4 percent, while those primarily seeing physicians had a median level of 6.5 percent.
"From a health quality and policy standpoint, our results demonstrate that independently practicing nurse practitioners and physician assistants, within a highly integrated healthcare system, are able to perform as well as physicians in the management of diabetes at diagnosis and during 4 years of follow-up care," researchers wrote.
"These findings indicate that there could be benefits from expanding the roles of nurse practitioners and physician assistants in patient management both within and outside of the Veterans Affairs healthcare system, and that the Veterans Affairs model for use of nurse practitioners and physician assistants may be broadly useful to help meet the demand for primary care providers in the United States," they added.
Hospitals should be aware that nurse practitioners and physician assistants within the VHA primary care system manage patient panels similar to those of physicians and the advanced practice providers can prescribe non-controlled medications, place orders, and document without physician co-signatures.
Some states have expanded practice authority for non-physician providers. Hospitals in states without these laws can still transfer some primary care duties to nurse practitioners and physician assistants within legal limits.
Employing non-provider staff can also help hospitals by reducing expensive hospital readmissions and preventing value-based penalties, according to another study in Health Education Research.
A rural hospital employed lay-health workers, or employees who performed healthcare tasks but did not have a professional healthcare education, to assess high-risk patients and develop personalized social needs plans for those individuals. The lay-health workers also performed post-discharge follow-up.
The lay-health worker model reduced 30-day hospital readmissions rates by 47.7 percent after implementation.
Patients partnered with a lay-health worker were also 56 percent less likely to be readmitted to the hospital within 30 days compared to high-risk patients not enrolled in the staffing model. The odds were 77 percent less when researchers adjusted for patient education, transportation, and anxiety symptoms.
Hospital readmission rates are high on hospital priority lists. Hospitals face value-based penalties for excessive hospital readmission rates. For example, Medicare penalized almost 2,600 hospitals in 2017 under the Hospital Readmissions Reduction Program (HRRP). The penalties totaled $528 million, an increase of $108 million compared to the previous year.
As evident from the studies, finding the right balance of physicians and other providers and workers should help hospitals develop comprehensive primary and preventative care programs that both improve care quality and decrease healthcare costs.