Nurse Practitioner, Physician Assistant Salary Grew in 2016
Nurse practitioner and physician assistant salary and job satisfaction rates increased in 2016, a new survey found.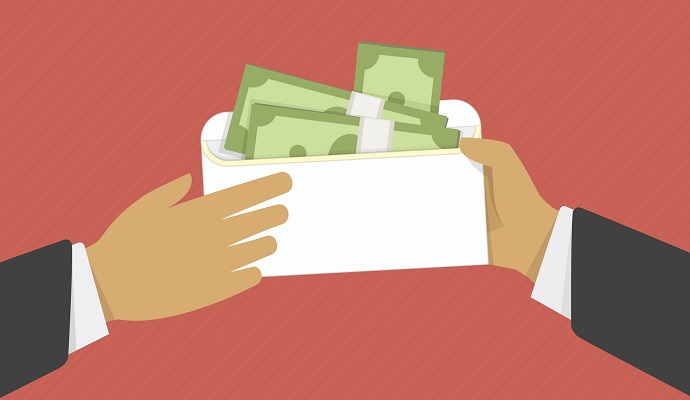 Source: Thinkstock
- As nurse practitioner and physician assistant salary rates continue to rise, a recent PracticeMatch survey found that more advanced practitioners are also increasingly enjoying their jobs.
The survey of over 1,000 nurse practitioners and physician assistants found that about half of the clinicians experienced a boost in income between 2016 and 2015, with 12 percent reporting an increase in compensation of 8 percent or higher.
Both advanced practitioner groups reported that their median salary across all care settings and experience levels was about $100,000 annually. The average annual salary for nurse practitioners was around $106,500, whereas physician assistants reported an average yearly salary of about $111,500.
Most of the clinicians, however, earned between $75,000 and $125,000 per year, according to almost two-thirds of total survey respondents.
Source: PracticeMatch
READ MORE: Hospitals Face Healthcare Employment Challenges, High Turnover
But around 30 percent of participants said they received greater compensation in 2016. The group earned between $101,000 and $125,000 annually.
In particular, physician assistant compensation seems to be on the rise. A September 2016 study from the American Academy of PAs (AAPA) found that the median annual salary for the clinician group was $97,000 in 2015.
Most physician assistants saw a 3.4 percent increase in median compensation from 2014 and 2015, the AAPA report added.
Overall compensation for advanced practitioners may be growing, but nurse practitioners and physician assistants were more likely to earn higher salaries depending on care setting, the PracticeMatch survey revealed. Hospital-based clinicians reported the greatest annual compensation at $125,000 compared to clinicians who work as contractors or in private group practices.
While nurse practitioner and physician assistant compensation grew in 2016, so did the percentage of clinicians receiving signing bonuses. About 11 percent of the surveyed clinicians received a signing bonus after taking their current position.
READ MORE: Employing More Physician Assistants Reduces Healthcare Costs
Among the clinicians with less than ten years of experience, about 14 percent received a signing bonus.
The average signing bonus was about $11,000 for nurse practitioners and almost $8,000 for physician assistants.
"The intensifying competition for NPs and PAs has been well-documented in recent years, and that demand is projected to grow further," said Mike York, PracticeMatch Chief Operations Officer. "A few years ago, signing bonuses were only for physicians, and today, even more employers are offering upfront cash upon signing, to attract top PAs and NPs."
With a looming physician shortage, according to the Association of American Medical Colleges (AAMC), nurse practitioner and physician assistant demand may increase. The organization projected a potential physician shortage between 40,800 and 104,900 providers by 2030.
In response to a growing physician shortfall, many healthcare organizations are seeking more advanced practitioners to fill care gaps, a 2016 Health eCareers salary guide stated.
READ MORE: What Is Healthcare Revenue Cycle Management?
"Thanks to shortages of key professionals — including physicians and nurses — hospitals, clinics and other healthcare providers have to be even more competitive in their pursuit of new hires," the guide stated. "With more available jobs than professionals to fill them, salaries are on the rise. And not just for new employees; fearing the loss of their best workers, employers are naturally more willing to loosen their purse strings and pay higher wages."
However, the recent AAMC research on physician shortages indicated that nurse practitioner and physician assistant supply may increase faster than the growing demand for the clinicians. The organization predicted that the projected supply of advanced practice registered nurses could exceed the number required to maintain current staffing levels by about 90,100 clinicians by 2030.
The physician assistant supply may also go beyond the number required to maintain current staffing levels by 111,600 clinicians in 2030.
AAMC researchers questioned if the rapidly increasing clinician supply may saturate the healthcare employment field, making it more difficult for nurse practitioners and physician assistants to find jobs.
But they also hypothesized that the increase in advanced practitioner supply and demand could reduce the need for more physicians. Nurse practitioners and physician assistants could take on some physician duties and fill unmet community health needs.
For now, nurse practitioner and physician assistant compensation and demand continues to trend up, resulting in increased job satisfaction among the clinician groups, PracticeMatch reported. The majority of respondents expressed high levels of job satisfaction. Approximately 38 percent of nurse practitioners and 44 percent of physician assistants said they were "very satisfied" with their careers.
Another one-fourth of total respondents stated they felt "extremely satisfied" with their current role.
Only 6 percent of both nurse practitioners and physician assistants reported they were unsatisfied with their careers.
"Our clients have increased their hiring of nurse practitioners and physician assistants in recent years, to the extent that we have expanded our products and services to offer additional support to employers of PAs and NPs, and resources for those clinicians as well," York stated. "We hope that this information helps healthcare employers when planning their staffing strategy for PAs and NPs needed to meet their patient demand."