OIG Finds Medicare Payment Problems with Two-Midnight Policy
OIG identified several Two-Midnight policy vulnerabilities, including about $2.9 billion in Medicare reimbursement on potentially inappropriate short inpatient stays.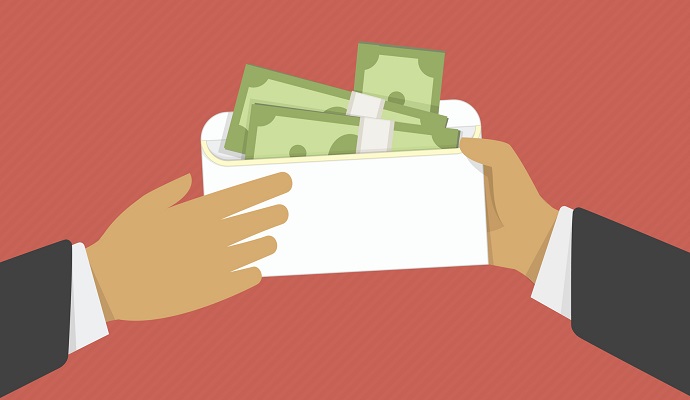 - Hospitals may face more Medicare reimbursement audits on inpatient and outpatient claims after the Office of the Inspector General (OIG) recently found several vulnerabilities associated with the Two-Midnight policy.
Using hospital and provider claims from 2013 and 2014, the federal watchdog revealed that the Medicare reimbursement rule modestly decreased short inpatient stays and increased short outpatient stays as intended.
However, Medicare still reimbursed hospitals about $2.9 billion in 2014 for potentially inappropriate short inpatient stays.
The policy's other vulnerabilities included Medicare spending on similar inpatient and outpatient stays, large numbers of long outpatient days, and limited skilled nursing facility care access. OIG also found that hospitals were still inconsistently using inpatient and outpatient stays, even though the Two-Midnight Policy aimed to increase care consistency in hospitals.
CMS implemented the Two-Midnight policy in 2014 to combat hospital billing vulnerabilities associated with short inpatient and long outpatient stays. The federal agency found that a large portion of Medicare reimbursement for short inpatient stays was improper because the services should have been billed as outpatient.
READ MORE: AMGA: Align Medicare Reimbursement, Measures for High-Value Care
In addition, CMS created the policy to counter long outpatient stays that were more expensive for beneficiaries, but would have been cheaper as an inpatient stay. Beneficiaries not admitted as inpatients also could not qualify for Medicare coverage for skilled nursing facility services following hospital discharge.
To make inpatient and outpatient care more consistent, the Two-Midnight policy clarified that inpatient Medicare reimbursement is appropriate if providers expect a patient's care to last at least two midnights. If not, outpatient payment is appropriate.
The time-based Medicare reimbursement policy, however, stirred up controversy among hospitals. In August, over 120 general acute care hospitals filed a lawsuit against the Department of Health and Human Services because the policy was "confusing, ambiguous and internally inconsistent."
In the recent report, OIG indicated that provider confusion over the policy may have contributed to Two-Midnight policy issues, especially with identifying appropriate stays under the policy.
Inpatient stays may have decreased by 2.8 percent in 2014 as the Two-Midnight policy intended, but 39 percent of short inpatient stays may have been inappropriate for Medicare reimbursement under the policy, OIG reported.
READ MORE: AHA: Post-Acute Care Medicare Reimbursement Reform Needs Time
As a result, Medicare reimbursed hospitals nearly $2.9 billion for potentially inappropriate stays in 2014.
OIG stated that medical record reviews are key to determining if short inpatient stays are appropriate for Medicare reimbursement. But CMS only allowed contractors to review small medical record samples, not individual claims, from 2013 to 2014 to determine if hospitals followed the policy.
The report also showed that Medicare paid more for some short inpatient stays than for short outpatient stays, even though the reason for the stay was similar. Both short inpatient and outpatient stays shared the most common reasons for care, including coronary stent insertion, fainting, digestive disorders, and chest pain.
Despite similar reasons for care, Medicare paid about 3 times as much for a short inpatient stay than for a short outpatient stay. For example, Medicare reimbursement for coronary stent insertion during an inpatient stay was $13,269 versus $8,364 during an outpatient stay.
"These payment differences raise concerns that Medicare is paying differently for similar care," wrote OIG.
READ MORE: AMGA Backs CMS Proposal to Limit 2018 Medicare Encounter Data
Similarly, beneficiaries ended up paying more for short inpatient versus outpatient stays for the common reasons for care. Beneficiaries generally paid about 2 times more for inpatient stays.
OIG also found that hospitals continued to bill Medicare for many long outpatient stays despite the Two-Midnight policy's intention to decrease the service. Long outpatient stays only went down by only 3 percent in 2014.
The federal watchdog expressed surprise at such large numbers of long outpatient stays because the stays probably met the Two-Midnight policy's time-based requirement for inpatient admission. Providers are also financially incentivized to admit beneficiaries as inpatients because Medicare reimburses hospitals more for short inpatient stays versus outpatient stays.
"That providers did not admit these beneficiaries may indicate that other factors caused them to continue to bill for a large number of long outpatient stays," the report stated. "These factors may include an inability to safely discharge beneficiaries, delays in care, or confusion about the Two-Midnight policy."
In addition, the Two-Midnight policy may have limited care access or increased costs for skilled nursing facility services. Beneficiaries faced skilled nursing facility challenges because they were admitted as outpatient rather than inpatient.
From 2013 to 2014, about 6 percent more of hospital stays did not qualify for skilled nursing facility Medicare coverage because the stay did not include 3 inpatient nights.
Hospitals also still varied how they use inpatient and outpatient stays, OIG reported. While roughly 3 percent of stays were short inpatient stays nationally in 2014, short inpatient stays ranged from 1 to more than 5 percent of stays at individual hospitals.
In 2013, the range of short inpatient stays also varied. Hospitals had between 2 and 8 percent of their stays considered short inpatient stays.

Likewise, 6 percent of all stays were long outpatient stays in 2014. However, the percentage varied from 2 to 11 percent among hospitals. Hospitals had similar long outpatient stay percentages in 2013.
Additionally, some hospitals increased their stay use despite the Two-Midnight policy's goal to decrease use. About 18 percent of hospitals upped their short inpatient stay use, while 51 percent boosted their long outpatient stay use.
To resolve Two-Midnight policy vulnerabilities, OIG recommended that CMS improve hospital billing oversight and improve beneficiary protections. The federal watchdog also suggested the following for CMS:
• Perform routine hospital billing analysis and target hospitals with high or increasing short inpatient stay numbers that may be inappropriate under the policy

• Using claims data, pinpoint and target for review short inpatient stays that may be inappropriate under the policy

• Consider using time spent as an outpatient, not just inpatient, toward the three-night requirement for skilled nursing facility services

• Explore ways to protect beneficiaries in outpatient stays from higher costs, such as capping beneficiary payments for the whole outpatient stay at the inpatient deductible level or reimbursing for self-administered drugs
In response, CMS concurred with the OIG recommendations and noted that Quality Improvement Organizations are currently conducting initial patient status reviews of short hospital stays. The organizations will decide if inpatient Medicare reimbursement is appropriate for short stay hospital claims.
Image Credit: OIG
Dig Deeper:
• How to Maximize Revenue with Improved Claims Denials Management
• Key Ways to Improve Claims Management and Reimbursement in the Healthcare Revenue Cycle