OIG: Healthcare Fraud Exceptions for 2 Value-Based Payment Models
Safe harbors from healthcare fraud laws would apply to incentive payments for preventative care and a value-based payment arrangement for surgical items, OIG found.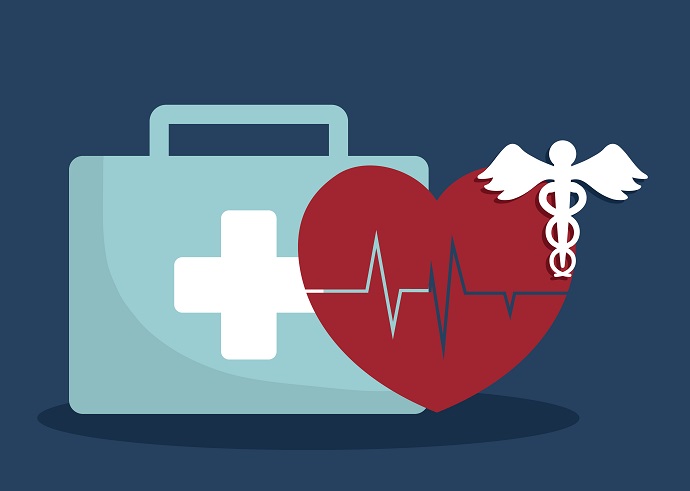 Source: Thinkstock
- Two recent advisory opinions from the Office of the Inspector General (OIG) at HHS are demonstrating why current healthcare fraud and abuse laws are not aligned with value-based payment and care delivery.
The federal watchdog recently announced that it would not take enforcement action against two separate proposals to provide incentive payments to providers for increased preventative health screenings and create a value-based purchasing arrangement for surgical products.
In the most recent advisory opinion issued on Oct. 11, 2018, OIG determined that a safe harbor from the anti-kickback statute would apply to a proposed incentive payment arrangement between a Medicaid managed care organization and its providers.
Under the arrangement, the managed care organization would provide per-enrollee incentive payments to providers who meet benchmarks for boosting the amount of Early and Periodic Screening, Diagnostic, and Treatment (EPSDT) services to children. The Medicaid EPSDT benefit ensures children in Medicaid receive comprehensive and preventative healthcare screenings.
Providers in the proposed arrangement would receive a $1 incentive payment per existing enrollee who received EPSDT services in 2019 if the provider increased his volume of the preventative care services by 10 percent.
READ MORE: How Providers Can Detect, Prevent Healthcare Fraud and Abuse
If the provider increased EPSDT services by 20 percent in 2019, then he would receive a $2 incentive payment per existing enrollee who received the services, and a 30 percent or greater increase would result in a $3 incentive payment per enrollee receiving EPSDT services.
The Medicaid managed care organization intends for the incentive payments to boost utilization of the preventative health services, which would help to reduce Medicaid costs by catching health conditions earlier.
However, the organization also raised concerns that the anti-kickback statute may create an issue for the value-based arrangement.
The anti-kickback statute prohibits individuals from knowingly and willfully offering, paying, soliciting, or receiving remuneration to induce referrals of items and services reimbursable by federal healthcare programs.
Anti-kickback statute violations are felonies and carry a maximum fine of $100,000, imprisonment of up to ten years, or both. Providers may also be automatically excluded from federal healthcare programs if convicted.
READ MORE: OIG Releases Healthcare Fraud Compliance Program Guidelines
However, OIG determined that the proposed incentive payment program would meet safe harbor requirements.
The federal watchdog noted that the proposed arrangement's mission to lower costs and improve care quality was a factor in its decision.
"[T]he Proposed Arrangement would increase the likelihood that Enrollees requiring EPSDT services actually would receive them," the opinion stated. "This increased utilization of EPSDT services is consistent with the State's goal of assuring that children receive early detection and care to avert, diagnose, or treat health problems as early as possible."
OIG also determined in a Sept. 10, 2018, advisory option that a proposed value-based purchasing arrangement between a medical product manufacturer and hospitals met anti-kickback safe harbor requirements.
The manufacturer proposed to refund hospitals for the aggregate purchase price for a suite of three surgical and wound care products if patients are readmitted under certain circumstances. The hospital would receive the refund if:
A patient had an inpatient joint replacement surgery and received each product in the suite, including the total knee or hip implant, the wound therapy system, and an antimicrobial dressing
The patient was readmitted as an inpatient to the same hospital where the surgery was performance within 90 days following the surgery due to a surgical site infection or for a revision of the implanted knee or hip system
Each product in the suite was used in a manner consistent with its instructions and the hospital certified that the patient's readmission resulted from a failure of one or more of the products
READ MORE: Strong Compliance Programs Key to Avoiding Healthcare Fraud
OIG stated that the value-based purchasing arrangement would not violate the anti-kickback statute because it met the discount safe harbor, especially since the products are not separately reimbursable.
But again, the federal watchdog also noted that the arrangement's potential to lower costs was a factor in its decision.
"If the proposed Warranty Program works as intended and reduces the incidence of readmissions following joint replacement surgery due either to a surgical site infection or to a revision of the implanted knee or hip system, patients and Federal health care programs would benefit," the opinion stated.
The advisory opinions demonstrate how current healthcare fraud and abuse laws, like the anti-kickback statute, may impede the development and implementation of value-based purchasing and reimbursement arrangements.
Providers, payers, and manufactures must rely on a patchwork of safe harbor expectations to develop arrangements designed to improve care quality and lower costs. As a result, stakeholders are spending additional resources for healthcare fraud and abuse law compliance.
"Hospitals and physicians should not have to spend hundreds of hours or thousands of dollars in hopes of stringing together components from the existing exceptions and safe harbors or developing inefficient work-arounds to achieve the goals of APMs [alternative payment models]," the American Hospital Association explained in 2016.
CMS and OIG have acknowledged the challenges of developing value-based purchasing and reimbursement models in the face of current healthcare fraud and abuse laws. Both agencies recently put out separate Requests for Information (RFIs) on how to change specific rules and regulations to align with value-based care delivery and payment.
OIG is specifically looking for information on how to improve the anti-kickback statute, while CMS requested comments on how to modify the Stark Law, which prohibits physician self-referrals.
CMS is currently reviewing comments on the Stark Law RFI. And the comment period for the OIG RFI closes on Oct. 26, 2018.