Only 20% of Providers Offer Card-On-File Patient Collections
A new survey shows significant differences between patient preferences for patient collections and provider offerings.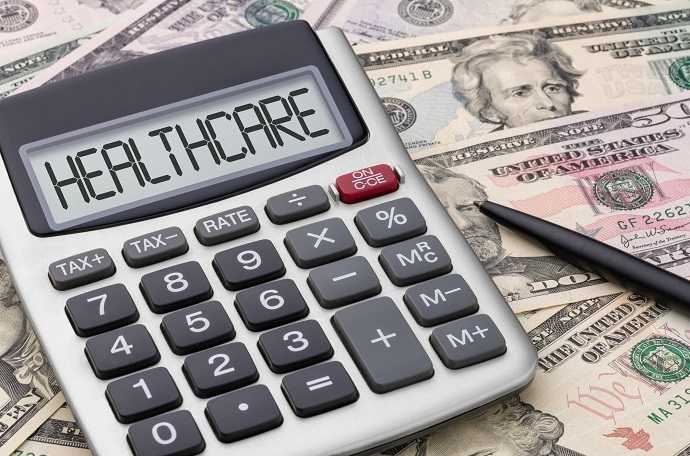 Source: Thinkstock
- Even though patient financial responsibility continues to grow, a recent Navicure survey showed that many healthcare organizations are not meeting patient collection needs, such as electronic payments.
Th survey of providers and patients from January revealed that patients are leaning toward more electronic patient collection methods as their preferred way to pay. The most favored patient collection method for medical bills $200 or less was credit card-on-file, following by patient portal with 18 percent, provider website with 16 percent, and automated payment plans with 9 percent.
Surveyed providers also agreed that the credit card-on-file method would benefit their healthcare revenue cycles. While 22 percent of providers favored online patient collections, credit card-on-file was a close second for the most effective way to lower collection costs with 20 percent of providers.
Another 20 percent said that credit card-on-file was also the best method for decreasing patient days in accounts receivable and 29 percent viewed the patient collection method as an effective method for reducing bad-debt and write-offs.
Despite patient and provider preferences for the patient collection method, only 20 percent of providers reported that their healthcare organization has credit card-on-file capabilities.
READ MORE: Key Ways to Boost Collection of Patient Financial Responsibility
"Our study indicates strong patient interest in more convenient ways to understand and pay their bills," stated Jim Denny, Navicure President and CEO. "Ironically, patient demand is ahead of current hospital and practice adoption. A new generation of tools are available to improve patient satisfaction and allow healthcare organizations to collect more, faster, and at less cost."
With 74 percent of providers reporting an increase in patient financial responsibility in 2015, according to a June InstaMed survey, healthcare providers may want to consider implementing more patient-preferred collection methods.
The InstaMed report revealed that about one-half of healthcare consumers would change providers for the ability to pay medical bills using a preferred method and to better understand their patient financial responsibility.
Consumers in the InstaMed survey also expressed similar wishes to use credit cards for patient collections. About 70 percent of consumers said that they preferred an electronic payment method, such as credit cards or eChecks.
Although, another 64 percent expressed interested in paying via a mobile payment system, such as Apple Pay, Samsung Pay, or Android Pay.
READ MORE: How a Small Hospital Increased Patient Collections by 300%
Additionally, respondents in the Navicure survey revealed a chasm between provider and patient views on patient financial responsibility and healthcare consumerism.
The survey showed that providers and patients disagreed on how long it takes to collect full patient financial responsibilities. Slightly over one-half of providers reported that it typically takes three or more months to receive the patient balances in full.
On the other hand, only 18 percent of patients said that it took them longer than three months to fully pay for their medical bills.
Navicure attributed the divide between providers and patients to potential patient confusion over medical billing. The organizations stated that patients may not understand which one of the multiple statements they receive after a healthcare is a medical bill.
Healthcare consumers reported that they receive an average of three printed statements from providers per healthcare encounter, according to the InstaMed report. Consumers also typically receive an explanation of benefits, which may look like a medical bill.
READ MORE: 4 Key Ways to Boost Point-of-Service Patient Collections
The survey also uncovered healthcare consumerism differences between providers and patients. Three-quarters of provider organizations surveyed by Navicure reported that they provide cost estimates upon request, but less than 25 percent of patients said they requested one during their last visit.
"This indicates that healthcare consumerism is still maturing, and most patients do not know that they can get an estimate before or at the time of service," researchers wrote. "Providers have an opportunity to improve patient satisfaction by proactively offering estimates."
Not only could providers boost patient satisfaction by offering more financial estimates before the point-of-service, but they could also improve their bottom line. For example, INTEGRIS Health in Oklahoma implemented a price quote tool that gave consumers roughly 240,000 financial estimates for outpatient procedures.
Consumers could use the tool before a healthcare encounter to obtain a cost estimate that was within 3 to 5 percent of the actual final charge.
After implementing the price quote tool, INTEGRIS Health saw point-of-service collections go from $1 million in 2008 to $18 million by 2015. The healthcare system also better managed patients by directing them to more appropriate, lower-cost providers.
As healthcare consumerism takes hold of the industry, many providers are restructuring their patient collection strategies to better align with more healthcare-savvy patients. More electronic and consumer-focused collection strategies may be the way to go to improve both the provider's and patient's financial health, the survey suggested.
"When compared to provider expectations and behaviors, the percentage of patients seeking technology-based payment options via email, e-statements and automated payment plans is indicative of healthcare consumerism's significant influence," Bryan Fiekers, HIMSS Analytics Senior Director of Research Services, stated in the survey's press release.