Orgs Not Living Up to Risk-Based Revenue Goals, C-Suite Says
About 54 percent of organizations had less than 10 percent of risk-based revenue despite half of executives projecting at least 40 percent by this time in 2015.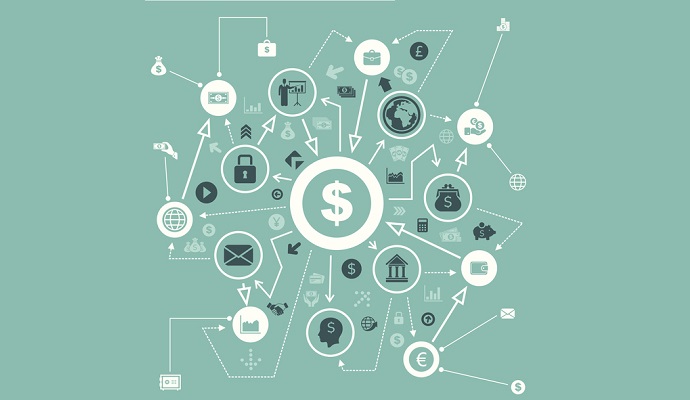 Source: Thinkstcok
- Provider organizations failed to achieve their risk-based revenue goals in 2017, according to the most recent State of Population Health survey by Numerof & Associates.
The survey of healthcare C-suite executives showed that the majority of provider organizations (54 percent) had less than 10 percent of their revenue stem from risk-based payment arrangements in 2017 despite over half of the respondents in the 2015 survey projecting at least 40 percent of revenue to come from a risk-based agreement by the most recent survey's period.
Only 16 percent of this year's respondents reported that at least 40 percent of their revenue stemmed from a risk-based payment model.
"Numerof's third annual survey finds that while nearly all healthcare providers see population health as an important next step, a few leading organizations have separated themselves from the rest of the pack," stated Rita Numerof, PhD, President of Numerof & Associates. "The shift in the business model has proven difficult for many to achieve due to institutional hurdles and concerns over financial losses."
Source: Numerof & Associates
Additionally, most executives in the 2015 survey thought that their organizations would be prepared to take on downside financial risk by 2017. Over half (59 percent) expected to be "very prepared" by 2017, but just 21 percent felt they had achieved that level of readiness in the most recent survey.
While healthcare executives thought their organizations would be further along with risk-based revenue adoption, the reality is that their organizations were still experimenting with risk-based payment in 2017.
More than three in four respondents pointed out that their organization participated in at least one payer agreement that includes upside gain and/or downside financial risk. However, the percentage of revenue falling under those alternative payment models was limited.
Approximately 70 percent of executives said that less than 20 percent of their organization's revenue came from the alternative payment models. In addition, about 38 percent of the agreements only involved incentive payments if providers achieved benchmarks. The agreements did not contain downside financial risk.
Source: Numerof & Associates
Possible threat of financial losses emerged as a top challenge to adopting alternative payment models involving risk-based revenue. About one-quarter of executives cited this as their number one obstacle.
Researchers noted that executives in the most recent survey were more concerned with the risk of financial losses during the transition to alternative payment models compared to previous surveys.
"We are trying to figure out the implementation," an academic medical center CEO told researchers. "We don't want to lose our shirt in the transition. Our biggest challenge is to get the reimbursement system to align with the incentive system so we can make investments knowing it will be paid. No one gets paid for not doing something."
In addition to financial concerns, other top roadblocks to adopting risk-based revenue and population health in 2017 included:
• Uncertainty about when to make the transition from the current model, with 12 percent

• Issues with internal systems (e.g., health IT, tracking, management), with 12 percent

• Difficulty in modeling care costs across the continuum, with 10 percent

• Difficulty in changing the organization's culture, with 8 percent

• Lack of appropriate staff skills and/or capabilities, with 7 percent
Despite a lack of progress and several challenges, healthcare executives still felt the transition to population health management and risk-based revenue was worthwhile. Almost all respondents (95) percent rated population health a "moderately" and "critically" important to their organization's future success.
Another 99 percent of respondents also predicted that their organization will have some revenue in alternative payment models with upside gain and/or downside financial risk in two years. On average, executives estimated a 15 percent growth in revenue stemming from risk-based revenue agreements during the same period.
Source: Numerof & Associates
Risk-based revenue from capitated contracts should particularly grow, executives noted. Only about one-half of respondents said their organization was in at least one capitated contract in 2017, and just 14 percent of respondents had more than 10 percent of revenue coming from those contracts.
However, 86 percent of healthcare executives anticipated to have some revenue stem from capitated contracts in the next two years.
In addition, 81 percent projected that the proportion of their organization's revenue coming from capitated contracts will grow during the same period. On average, they predicted a 10 percent increase.
Risk-based payment adoption is a top priority for provider organizations despite the challenges of preparing for risk-based success. But provider organizations should work harder to adopt risk-based alternative payment models and population health management as soon as possible or face falling behind their competitors, researchers concluded.
"Accountability for cost and quality is inevitable, and the sooner a commitment is made, the sooner the necessary competencies will be developed," stated Michael Abrams, Managing Partner of Numerof & Associates.