Patient Engagement Critical to Bundled Payment Model Success
Bundled payment models require provider and payer alignment, but patients should also be on board with the value-based reimbursement model, a provider stated.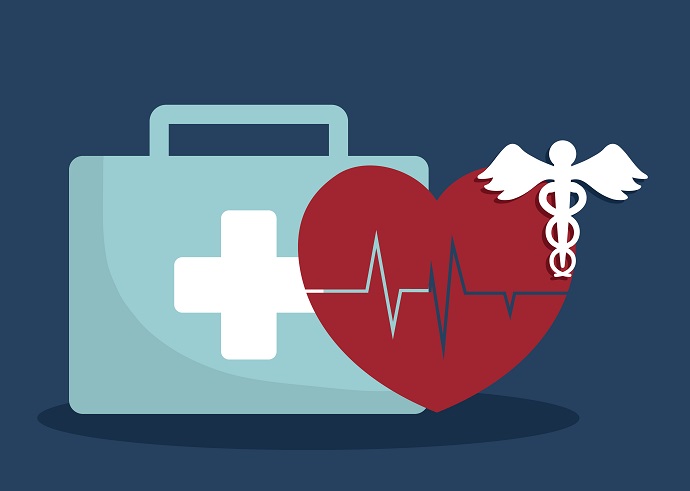 Source: Thinkstock
- Under bundled payment models, healthcare providers take on the clinical and financial risk payers traditionally managed. But providers at OrthoCarolina found that patients also play a major role in improving care quality and decreasing healthcare costs under the value-based reimbursement arrangement.
Patients need to be on board with the healthcare organization's clinical and financial goals to succeed under bundled payment models, the orthopedic organization's Coordinated Care Manager, Robert Raspa, PA-C, recently explained to RevCycleIntelligence.com.
"The patients may be going to a hospital that they wouldn't have initially thought that they were going go to," he said. "It's not the one in their backyard. We need them to go to one that's 20 miles away because that's where we have a partner for that bundle."
"So, the patients have to understand and they have to be willing to understand that our attempt here is in earnest to increase their quality, decrease costs, and increase their overall satisfaction," he continued. "That's part of their responsibility."
READ MORE: Bundled Payment Models Here to Stay Despite CMS Program Delays
With bundled payment models imposing financial risk on providers for up to 90 days post-discharge, patient engagement is also key to controlling and reducing post-operative healthcare costs.
"Post-operatively, we rely on the patients in these programs to have great communication back to us with the clinical team, their surgeon, the surgeon's team, and the care navigator for any issues that arise," Raspa added. "Ultimately, what we are trying to do is try to save unnecessary spending post-operatively."
To boost patient engagement and communication, OrthoCarolina employed several care navigators to act as the patient's point-of-contact at the orthopedic organization.
"The navigator is essentially the personal concierge or travel agent for the patient and they do everything from the initial reach-out to the patient to explain all of the great benefits of being in a bundle, which includes having a navigator," he stated. "The navigator will then walk them through what an episode of care will include."
At the initial reach-out, the care navigators also provide patients with a comprehensive handbook detailing the care episode and necessary information about undergoing surgery as well as tips for the 90-day post-operative period.
READ MORE: Key Considerations for Bundled Payment Model Adoption, Success
Connecting patients with a care navigator as the first point-of-contact helps to relieve patient anxieties about undergoing surgery, Raspa pointed out. Establishing care expectations prior to the surgical procedure may prevent patients from incurring unnecessary healthcare costs.
"The unknown is very unnerving to a patient," he said. "When I was in the clinic, you would do the first knee on a patient and they have a lot of stress, anxiety, and some tears. Then, we come back six months later and we do the second one. It goes so much smoother because they know what to expect. They say, 'Okay, my foot's a little swollen. I just put it up. I know how to handle that. I had this before.'"
The goals behind the care navigator's initial reach-out process include setting expectations so patients understand the care episode and how to manage the range of challenges that may arise from the episode. By educating patients, they are less likely to mistake a healthcare event that can be treated at home or at a less costly healthcare setting for an emergency.
"By keeping a tight clinical eye on the patient, we can continue to help reduce unnecessary spending."

READ MORE: Understanding the Value-Based Reimbursement Model Landscape
Beyond setting bundled payment model expectations, care navigators at OrthoCarolina also function as the single point-of-contact for patients throughout the care episode.
"They attend the patient's post-operative appointments in the office as well," Raspa explained. "They are a single point-of-contact for the patient, so throughout the episode, if the patient has a problem with their surgical site, they call the navigator. If they have a problem with paperwork, call the navigator. If they need an appointment, they call the navigator."
Patients avoid an impersonal phone carousel and instead, receive personalized advice and attention from the healthcare organization. Using the personal touch, the navigators direct patients to the most appropriate provider for additional care.
"The Navigators are not giving clinical advice," he added. "They are there so that if the patient calls and says, 'Hey, I have a swollen foot. What do I do?' or, 'My incision is red,' the care navigator gets them an instant answer from the surgical team."
Despite not giving clinical advice, Raspa noted that the care navigators all have clinical experience.
"We make sure that they are clinical and they have all come internally," he said. "They've come from offices where they were the clinical assistant to the surgeons, specifically joint replacement surgeons."
"They know what joints are like," he continued. "They know what a typical joint is. They know the issues that come up. They have that experience."
Using the care navigators, providers are able to monitor their bundled payment model patients and better control healthcare costs. Care navigators topped the list for healthcare transformations that reduced the most healthcare costs, a recent Health Affairs study revealed.
Care navigators saved healthcare organizations $150 per beneficiary per quarter versus just $100 per beneficiary per quarter for medical homes and behavioral health programs, respectively.
"By keeping a tight clinical eye on the patient, we can continue to help reduce unnecessary spending," Raspa stated. "Now, of course, anybody that needs to go to the ER, we would send to the ER. We would not limit their care, but we are trying to be a mediator so that they are not just reacting to something."
"That's key and so is the communication from the patient back to us is," he added.
While patient engagement via care navigators helps OrthoCarolina succeed in multiple bundled payment models, Raspa also pointed to payer collaboration as another key to success. The participating healthcare organization and payer should develop aligned incentives to carry out the bundled payment model.
"As long as we're aligning incentives for everyone – the payers, the providers, and the patients – to achieve those goals of quality, cost, and outcomes, that's how you have to figure it out."
He pointed out that OrthoCarolina recently joined Humana's new round of orthopedic bundled payment models. The commercial payer expanded its program into North Carolina and Virginia to improve care quality and reduce healthcare costs for its Medicare Advantage patients.
The North Carolina-based orthopedic organization elected to participate in Humana's bundled payment program because the payer maintained the same clinical and financial goals.
"Everybody is trying to move to value-based care," Raspa said. "But Humana knows that they're partnering with a very motivated group to do these changes and it's a big lift on the group's part. Their effort is the same as ours, meaning matching aligned incentives. We are both essentially saying, we need to take better care of patients and reduce the cost."
Through the shared mission, Humana financially supports OrthoCarolina as its providers restructure care delivery processes to align with bundled payment model goals.
"Before it was the surgeon doing surgery like they normally would," he stated. "Now we have to manage relationships with hospitals, we have Navigators, and so on. Without Humana incentivizing that and recognizing that it will take some sort of incentive to make it happen with a motivated group, it would probably never happen."
Partnering with a payer that appropriately incentivizes bundled payment model participation may help providers, but Raspa warned that accurate data is still needed.
A common bundled payment model structure is retrospective payment. Under the retrospective arrangement, payers reimburse providers in the traditional manner, then return at the end of the performance period to reconcile the reimbursements based on care quality and cost performance.
Providers who cut healthcare costs may share in the savings, whereas providers who go over budget may see a financial loss on care episodes.
To appropriately reimburse providers, payers use extensive datasets to evaluate performance. However, sifting through a multitude of data points can bring challenges.
"For some of the payers, this is all so new that some of their data is not entirely accurate," Raspa said. "This is not done purposefully, but they might say there were two readmissions within 90 days, then when we go to dig it up, we look at it or we talk to the patient, we find that they fell and broke their finger and that has nothing to do with the surgery."
"Some of the payers haven't had that level of detail," he continued. "This is a work in progress."
He advised providers in bundled payment models to compare their organization's internal data with the quality and cost performance reports the payer provides.
Providers engaging with bundled payment models should also view the bundled payment model as a partnership with all stakeholders in the care episode, he concluded.
"Remember that it's a continuum," he stated. "It's not just between the payer and us. It's the payer, us, the patient, the hospital, rehab, durable medical equipment suppliers, and everyone who is included."
"As long as we're aligning incentives for everyone – the payers, the providers, and the patients – to achieve those goals of quality, cost, and outcomes, that's how you have to figure it out. That's your strategy."