Patient Financial Responsibility Increased 11% in 2017
An analysis showed that average patient financial responsibility increased from $1,630 in 2016 to $1,813 by the end of 2017.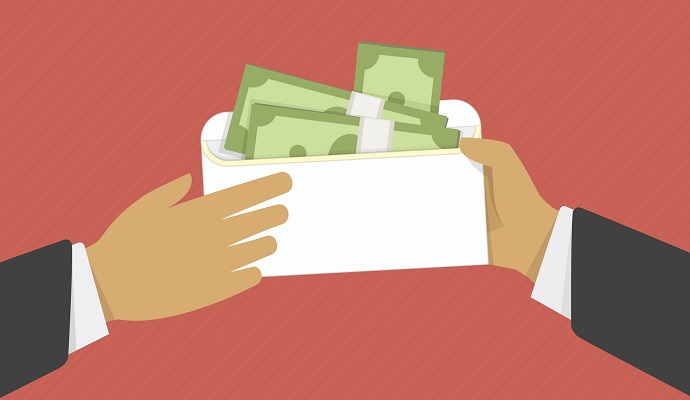 Source: Thinkstock
- Patient financial responsibility is on the rise, according to findings from a TransUnion Healthcare analysis revealed at HIMSS18. Patients saw their average out-of-pocket costs increase 11 percent in 2017, growing from $1,630 in the fourth quarter of the previous year to $1,813 by the end of 2017.
While patient financial responsibility increased last year, the majority of out-of-pocket expenses were less than $500 for each healthcare encounter. The analysis found that, on average, 49 percent of patient out-of-pocket costs per healthcare visit was below $500, and 39 percent were between $500 and $1,000.
Just 12 percent of patient out-of-pocket costs exceeded $1,000 per healthcare visit in 2017.
However, even $500 in patient out-of-pocket expenses could trouble providers. Approximately 68 percent of patients with medical bills of $500 or less did not fully pay their patient financial responsibility to hospitals in 2016, another recent TransUnion Healthcare study revealed.
And the number of patients failing to fully pay their medical bill balances is increasing from 53 percent of patients neglecting to pay off their medical bills in 2015 versus 49 percent in 2014.
But rising healthcare costs are not making it easier for patients who owe patient financial responsibility. The analysis also found that the costs for many common procedures were well over $1,000.
The medical specialties with the highest out-of-pocket estimates included orthopedics with $1,663, plastic surgery with $$1,566, urology with $1,415, and neurology with $1,241.
"Increasing healthcare costs and patient responsibility is a continuing trend that does not seem to be slowing anytime in the near future," stated Jonathan Wiik, Principal of Healthcare Strategy at TransUnion Healthcare. "Given the increased payment responsibility, being able to determine a patients' ability to pay is increasingly important for hospitals. In order to allow patients to focus on getting the care they need, healthcare providers need processes and tools in place to help patients meet their financial obligations and to establish funding mechanisms that will benefit both the patient and provider."
Provider organizations are falling short of offering healthcare cost estimates. About 63 percent of providers experienced troubles providing price transparency for patients with financial responsibility, a 2016 Porter Research and Navicure survey found.
Providers reported a number of challenges with responding to growing patient financial responsibility. Eighteen percent of respondents said they do no have patient-facing cost estimation tools, and 13 percent said they lack the staff to address patient financial responsibility tools.
Additionally, provider organizations are just starting on the path to automated medical billing and patient collections.
Over three-quarters (77 percent) of providers still use paper-based patient billing methods despite over one-half of patients preferring to receive medical bills electronically, a recent MGMA and Navicure survey showed.
With most providers employing paper-based billing methods, electronic patient billing adoption was low. Just 27 percent of respondents said their organization has an online bill payment tool via the patient portal or website.
Another 22 percent stated that they offer payment plans or can automatically charge a patient's account each month using a credit card on file, and 11 percent have consumer healthcare credit lines through a third-party vendor.
While few provider organizations have digitized their patient billing and collection methods, updating their systems could improve their revenue cycle. The survey showed that keeping a patient's credit card on file to pay small balances under $200 would decrease patient bad debt and write-offs (36 percent), days in patient A/R (34 percent), and cost of collections (34 percent).
As provider organizations realize the benefits of automated patient billing and collection, leaders are turning to third-party revenue cycle solutions, Wiik explained.
"There's been an uptick in employing third-party revenue cycle solutions because more and more healthcare providers are finding that patients simply cannot absorb growing medical costs," he said. "Hospitals are making patient financial engagement a priority, and focusing on engaging their patients early to optimize collections in order to protect the providers' earned revenue."