Patient Financial Responsibility Not Owed Top Medical Debt Issue
About 63 percent of medical debt complaints indicate that patient financial responsibility is not owed or has been paid, a recent report revealed.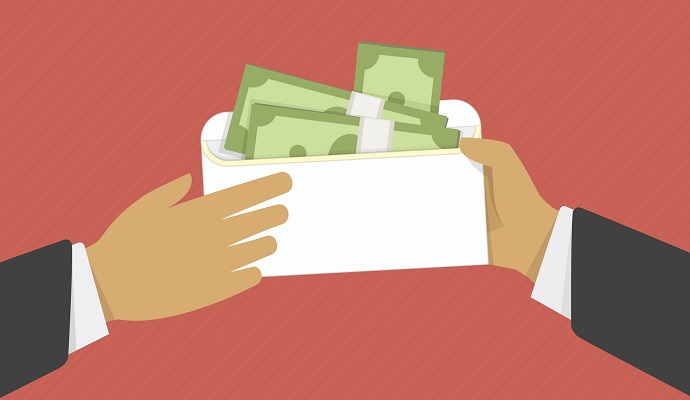 Source: Thinkstock
- A recent report from the think tank Frontier Group and the US Public Interest Research Group (PIRG) Education Fund may spell trouble for providers attempting to collect overdue patient financial responsibility either internally or through a debt collection agency.
Researchers reported that 63 percent of consumer complaints about medical debt collections stated that the debt was never owed, already paid or discharged in bankruptcy, illegitimate, or not enough information was provided to verify the legitimacy of the medical debt.
The other 37 percent of medical debt complaints included claims of aggressive or illegal behavior on behalf of the collections representative.
"A review of 17,701 medical debt collection complaints submitted to the Consumer Financial Protection Bureau (CFPB) shows that problems with medical debt collection are widespread and harm Americans across the country," researchers wrote. "Complaints submitted to the CFPB suggest that many consumers contacted about medical debt should not have been contacted in the first place, and that many contacts involve aggressive or inappropriate tactics."
Source: Frontier Group and the US Public Interest Research Group (PIRG) Education Fund
READ MORE: Key Ways to Boost Collection of Patient Financial Responsibility
Many healthcare providers turn to debt collection agencies when overdue patient financial responsibility has not been recovered at the organization. Some providers also sell their patient's bad debt to creditors, who are then responsible for collecting overdue medical bills.
However, researchers noted that the complicated and multi-faceted medical billing system may be exacerbating patient collection challenges. From providers to hospital billing departments to payers, medical bills pass through many hands before reaching the patient.
"Medical billing is extraordinarily complex, increasing the chances of consumers having to deal with higher-than-expected costs or mysterious bills," the report stated. "And, in many cases, consumers may be pursued for debts they do not owe, simply because a payment was incorrectly entered into a billing system, an insurance company glitch delayed payment to the provider, or a name was misspelled when debt was sold to a debt buyer."
As a result, patient financial responsibility collections were the second-leading specific cause of debt collection complaints behind credit cards and non-specific causes, such as "other" and "I don't know," the analysis revealed.
As of March 2017, 14 percent of all debt collections complaints related to medical billing and patient collections.
READ MORE: Credit Card On File Program Key To Patient Collections Success
Source: Frontier Group and the US Public Interest Research Group (PIRG) Education Fund
Patient financial responsibility collection complaints also significantly increased in the past couple of years. The number of complaints grew from 4,484 in 2014 to 5,785 in 2016, representing a 29 percent boost.
In the same period, the total number of debt collection complaints submitted to the CFPB only increased by 8 percent.
The growing number of patient financial responsibility collection complaints may not come as a surprise to some providers who are also seeing patients take on more accountability for their healthcare costs. A 2016 InstaMed survey revealed that almost three-quarters of providers experienced an increase in patient financial responsibility in 2015.
The patient financial responsibility boosts primarily stemmed from high-deductible health plan enrollment, which left patients to pay 255 percent more in out-of-pocket costs since 2006, a 2015 Kaiser Family Foundation report stated.
READ MORE: 28% of Adults Say Docs Discuss Patient Financial Responsibility
With more financial accountability, patients are taking longer to pay off their medical debt. A recent Navicure survey found that one-half of providers said that it usually takes three or more months to receive full patient balances.
By waiting to pay off their patient financial responsibility, consumers may find that providers are sending their overdue medical bills to collectors. The majority of providers (43 percent) send patient accounts to collections within 91 to 120 days, MGMA recently reported.
Another 16 percent only wait for 60 to 90 days before engaging collections, while 2 percent send accounts in less than 60 days and 7 percent never do.
However, the recent Frontier Group and US PIRG Education Fund study suggested that providers should ensure patient medical debt and patient account information is accurate before sending it to collections.
The issue category with the most patient financial responsibility collection complaints was "Continued attempts to collect debt not owed" with 48 percent of all complaints.
"Debt is not mine" was the next top category with 24 percent of complaints, followed by "Debt was paid" with 21 percent, "Not given enough information to verify debt" with 15 percent, "Right to dispute notice not received" with 8 percent, and "Attempted to collect wrong amount" with 7 percent.
The report also indicated that healthcare providers should ensure that their billing departments and patient collection staff are following debt collection regulations.
While four of the top five companies with the most patient financial responsibility collection complaints were in the debt collection or financial industry, Tenet Healthcare Corporation ranked third with 2.6 percent of all medical debt collection complaints.
The health system also faced a $500,000 penalty in 2015 for inappropriate patient collection practices. A CFPB investigation revealed that Tenet Healthcare's medical debt collection subsidiary did not respond to over 13,000 consumer credit report disputes within statutory timeframes and the company neglected to send debt validation notices to more than 10,000 consumers.
At the same time, Tenet Healthcare's company continued to collect more than $2 million from consumers.
In response, the CFPB required the company to provide $5.4 million in consumer relief in addition to the fine.
To ensure healthcare providers adopt and maintain appropriate patient collection practices, researchers suggested that providers wait 180 days before reporting medical bills to credit bureaus. Providers should also contact patients when their overdue medical bills have been reported.