Payer Collaboration Key to Value-Based Reimbursement Strategy
At the Value-Based Care Summit, payers emphasized how payer mix, communication, and data sharing are critical to successful value-based reimbursement contracts.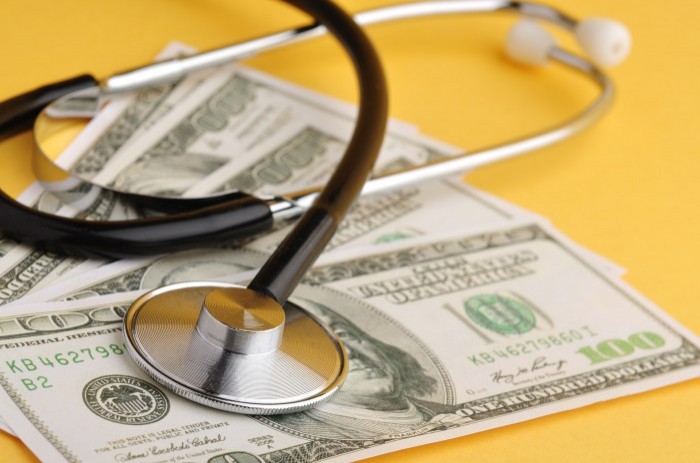 Source: Thinkstock
- Value-based reimbursement arrangements come in a myriad of shapes and sizes much like provider organizations. But successful value-based contracts will align provider and payer goals for care quality and healthcare utilization as well as establish provider incentives within the healthcare organization, attendees learned at Xtelligent Media's 2017 Value-Based Care Summit in Chicago.
"There are two major portions to aligning incentives and one probably gets more focus than the other," explained panelist Chip Howard, Humana's Vice President of Payment Innovation. "First, there's the arrangement between payer and provider in the value-based space and how that's going to govern reconciliation and reward for quality and utilization metrics."
While one of the more common structures behind value-based contracts, providers and payers have struggled to appropriately define shared value-based care goals and incentives. A recent Quest Diagnostics and Inovalon survey revealed that just 47 percent of physicians reported advancement in payer-provider alignment under value-based contracts in the past year.
On the other hand, roughly 70 percent of health plan executives reported payer-provider alignment advancements, demonstrating additional gaps between the stakeholders.
A lack of shared financial risk between payers and providers may exacerbate payer and provider misalignments, especially regarding value-based care goals, stated Linda Ellis, MD, MJ, MA.
READ MORE: Best Practices for Value-Based Purchasing Implementation
"We can align incentives based on HEDIS measures and quality measures, but the goal of the provider is not really the same as our goal because we are assuming all of the risk," the Chief Medical Officer of Wisconsin-based Independent Care Health Plan told attendees. "We have some distance between the two of us."
Providers may have pointed to payer misalignment as the reason for value-based reimbursement challenges, but Howard pointed out that another incentive alignment factor is at play.
"The second part, which there is less conversation, but it is equally or more important, is the incentives in the provider organization down-streaming not just to the physicians, but to the other clinical and administrative staff that are vital to being successful with value-based care," he said.
"In other words, there could be the best-aligned incentive model between the payer and provider organization, but if those incentives are not aligned within the provider organization itself, you're not going to be successful," he added. "At the end of the day, while we partner together, the doctors, nurses, care managers, administrative staff of the practice or organization are the executors of population health management and aligning those incentives within the provider organization is equally important."
Without appropriate incentive alignment with payers and within the organization, providers have voiced their concerns about value-based reimbursement implementation.
READ MORE: Exploring Two-Sided Financial Risk in Alternative Payment Models
To help provider organizations develop a value-based reimbursement strategy, Howard and Ellis suggested that providers understand their payer mix, open communication with payers, and adopt appropriate health IT and infrastructure.
Understanding payer mix to treat the right populations
The first step to developing a value-based reimbursement strategy is understanding the organization's payer mix.
"If you're talking about architecting a value-based strategy for your organization, payer mix is critical and you have to look at it very early on in the process as you think about moving to value-based care," Howard noted.
Each payer contract within a provider organization contains a different claims reimbursement, patient population, socioeconomic determinants, and benefit structures. Providers must understand the differences between payers and lines of business before implementing a value-based reimbursement strategy.
Howard recommended starting with the payer that dominates an organization's payer mix. Understand every nuance of the arrangement because those provisions may drive value-based reimbursement implementation for the dominant part of an organization's business.
READ MORE: Preparing the Healthcare Revenue Cycle for Value-Based Care
While dissecting payer contracts, providers should use contract nuances to develop appropriate quality measures that will spur value-based care implementation and success.
For Ellis, payer mix is not as important as targeting the appropriate patient populations.
"If you are a provider and you have any percentage of the dual Medicare-Medicaid population, you have a choice," she explained. "You can focus on your commercial plans and have that profit. Take care of all of the losses that you might have in your Medicare or Medicaid population. Or you can try to make a difference in that Medicare and Medicaid population."
"It does make a difference in your payer mix, but on the other hand, maybe it shouldn't," she said. "Our goal here is quality patient care."
Partnering with payers to implement appropriate value-based reimbursement models
While all value-based contracts should contain incentive alignment at the heart of it, the details of the arrangement between payers and providers can significantly vary. From pay-for-performance to downside risk alternative payment models, provider organizations have a range of options to implement value-based contracts.
To identify the best type of value-based contract to sign, providers should work with payers, Howard suggested.
"There are a wide variety of models out there," he said. "Our value-based continuum has a wide variety of programs designed to meet providers where they are along the value-based journey and not from just a reimbursement model perspective, but from a tools, capabilities, and resource perspective. Clearly, that is going to be the engine that drives alignment of incentives around quality and utilization metrics."
"If you're ready for risk, then absolutely, but if you're not ready for it yet, then let's have a conversation."
Collaborating with payers is especially important for managing financial risk under value-based contracts, Howard added.
"In order for value-based care to be successful, and in order to successfully transition away from a fee-for-service environment, we have to structure arrangements that are going to be successful not only for the payer, but for the provider organization that we are engaged with," he stated. "We don't want providers to enter into risk unless they are ready."
"We have a lot of conversation and a lot of assessment when we enter into a value-based arrangement around risk," he continued. "We assess readiness and have just an open, frank conversation about where providers want to be and where they want to start and end. I can't emphasize enough that if you're ready for risk, then absolutely, but if you're not ready for it yet, then let's have a conversation about it and figure out how to put the arrangement from the short to the long-term on a path to where that downside accountability is realized at the end of the day."
From a smaller health plan's perspective, Ellis pointed out that opening communication between payers and providers can prevent healthcare organizations from going into value-based care alone.
"If the hospital system wants to garner some of that reimbursement from care management, we want to support that," she stated. "What we are able to do because we are small and nimble is we can come in and rescue and we make absolutely no qualms about coming in and doing that. We will help you if care management is not going well. We are going to come in and support that."
"At the end of the day, what matters most is our members. What matters most is that they get improved health. Improved health will mean fewer costs for everybody," she added.
Adopting the right health IT and infrastructure to support value-based reimbursement
As provider organizations take on more financial risk for patient populations, staff should have convenient access to data spanning clinical, operational, and financial departments. To achieve this, organizations must invest in health IT and infrastructure, Howard and Ellis agreed.
But the technological capabilities available to provider organizations will depend on size, Howard added.
"A lot of that is going to be dictated by the size of the provider organization and the ability to make significant investments in IT and infrastructure in order to pursue a value-based strategy," he stated. "EHRs, while challenges remain around interoperability, are usually a critical component of a value-based strategy. That's going to be the mechanism where you are hopefully aggregating all of the patient's clinical information in one place."
For provider organizations with the resources to make EHR investments, he suggested implementing workflows into each patient record to guide providers through value-based care.
"Depending on the extent of your EHR, driving workflows so that when the doctor and nurse have the patient in front of them there is something in the EHR that says for instance, Mr. Smith needs his A1C checked because he hasn't had that in a while or Mrs. Jones needs her breast cancer screening because she hasn't had one in a while," he said. "A whole host of workflows are critical to meeting the goals of population health management."
Providers organizations that lack the necessary capital or investment power should turn to payers for technological assistance.
"However, if you are a smaller organization, what I just outlined is super daunting and near impossible," he explained. "If you're a smaller organization working on value-based care, take advantage of payer-available tools, capabilities, and resources to the full extent possible."
Unlike the capitated payment movement of the 1980s and 1990s, most payers have access to data and technological capabilities for providers. For example, payers should be able to generate reports for providers to identify populations, risk stratify them, and pinpoint opportunities for care quality improvements and healthcare cost reductions.
"If you want to use your administrative budget to put that into your EHR, that's cool with us. We are not going to let whether or not we have access to your EHR deter us."
Most payers can also share predictive analytics capabilities with providers to show stakeholders which patients are at risk for hospital readmissions or other adverse health outcomes.
"That's something that is generally available from most payers today that are engaged in population health management deals and you should take full advantage of that," Howard said. "There are more robust solutions where there are electronic portals that have dashboards around your population with a certain payer and it gives you all of that information in not only a much easier to access format, but in real time."
However, the higher level of health IT and data sharing with payers may worry some providers, Ellis added.
"Sometimes there is a lot of distrust on the provider side in terms of wanting or allowing an insurer to have access to your EHR because we are going to go in there, look at something, and find some way to not pay you," she said. "That is not true."
Even if providers elect not to share IT resources with payers, Ellis still plans to send critical data and capabilities to her providers. To be successful in value-based reimbursement contracts, providers need access to predictive analytics, patient, and quality measure data.
"If you don't want to open your IT portals for us, we're going to fax them and email them to you," she explained. "It's your choice. If you want to use your administrative budget to put that into your EHR, that's cool with us. What we are going to do is communicate with you. We are not going to let whether or not we have access to your EHR deter us."
In the age of value-based care, providers and payers can no longer work in opposition. To successfully implement value-based reimbursement models, both parties need to collaborate to achieve a common goal: improve health outcomes for patients while reducing overall costs.