Payment Plans Key to Collecting Patient Financial Responsibility
Payment plans for patient financial responsibility helped to increase collections to 89.3 percent and bring in $5.1 million at Missouri-based Mosaic Life Care.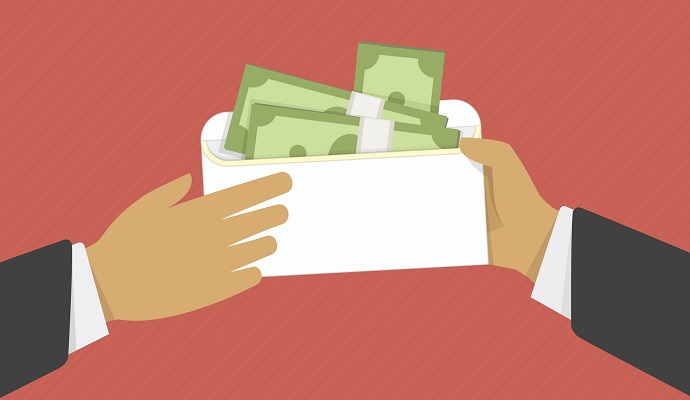 Source: Thinkstock
- With the rise in popularity of high deductible health plans, hospitals are no longer waiting on just payers to collect what is owed to their hospital or practice. Patients have become a major revenue source, but hospitals are struggling to implement new strategies in response to the growth in patient financial responsibility.
Patients saw their average out-of-pocket costs increase to $1,813 by the end of 2017, representing an 11 percent boost compared to the previous year, a recent TransUnion Healthcare survey showed.
While patient financial responsibility continues to grow each year, provider revenue is not falling the same pattern. Despite patients owing more to their doctors, about 68 percent of patients with medical bills of $500 or less fail to fully pay what is owed hospitals.
This trend of not fully paying medical bills is troubling for hospitals, especially small rural ones like Mosaic Life Care in Missouri. The one-hospital network with 60 clinical facilities spanning 41 counties in Missouri, Kansas, and Nebraska found its patient collections performance dwindling in the face of high-deductible health plans, explained Deborah Vancleave, Mosaic Life Care's Vice President of Revenue Cycle.
"It was no surprise that the trend in self-pay was rising. We all knew high deductible health plans were also rising. And at Mosaic, as it is across the nation, we were seeing poor performance on self-pay," she recently told RevCycleIntelligence.com.
READ MORE: Key Ways to Boost Collection of Patient Financial Responsibility
"For example, when we looked across the spectrum as far as collection performance goes, we were collecting approximately 5 percent on self-pay and about 30 percent on the balance after insurance. Not great outcomes."
With patient collection performance at a low and the number of self-pay patients increasing nine percent by the start of 2017, Vancleave knew she had to transform Mosaic's approach to patient financial responsibility.
"It didn't look good for us. We didn't have a lot of options for our patients in terms of payments," she said.
With this in mind, Vancleave and her team partnered with ClearBalance to respond to consumer expectations of patient financial responsibility and create a strategy that encouraged patients to pay the hospital.
READ MORE: Preparing Providers for the Healthcare Consumerism Shift
"You have to tailor your delivery efforts to meet the consumer expectations," she explained. "What are their unique preferences? What does your demographic population look like? What are your consumer expectations?"
For Mosaic Life Care, patients wanted more payment plan options and they wanted those payment options communicated to them upfront. With the patient financial responsibility vendor, the hospital implemented a payment plan system that allowed patients to sign up for a plan tailored to their ability to pay. Patients also conveniently paid online through the vendor's portal.
But the key function of the payment plan strategy was giving providers - or caregivers as they are called at Mosaic - a patient's financial responsibility and payment options, Vancleave emphasized.
"It's about communication and how you're communicating that," she said. "Caregivers were not having the financial conversation before. We had nothing in place. They would just be frustrated, and it was either pay the balance or don't pay. Then eventually receive a few statements and go to collections. It was not a winning strategy for either the caregivers or the patients."
However, the payment plan strategy integrated into the hospital's frontend revenue cycle management solution, which calculated a patient's ability to pay for providers.
READ MORE: 4 Key Ways to Boost Point-of-Service Patient Collections
"The frontend software will look at the patient's ability to pay and it will recommend a number to the caregiver," she elaborated. "In other words, if the system is coming back and saying the patient owes $500 and the patient could afford $150 a month, then it would spread that out over three or four months."
Armed with that financial knowledge, caregivers could discuss patient financial responsibility with patients while they are sitting in an exam room, rather than waiting for the revenue cycle team to send a bill to the patient's house weeks later.
"That information helps the caregiver with being able to have that conversation with the patient," she remarked. "They would say, 'How would you like to take care of this?' Take a pause to let the patient say, 'Well, I don't know what I can afford.' So, we can suggest how about $150 a month."
"The patient is thrilled with that, they say, 'That would work great for me. Thank you.' We then explain that we have our ClearBalance financing program and we are going to go ahead and get them signed up. We walk them through the process."
Patients also receive ongoing support with their payment plans through Mosaic Life Care's customer service call center. But patients are not the only stakeholders with access to a help desk, Vancleave added.
"I created a new department called Revenue Cycle Integration, and we have a brand-new director and support unit," she explained. "Through the department, we created brand new training and support for caregivers. They have created online lessons and gone out into and throughout the organization with a full training and education team, which again, we didn't have before. We also have a full help desk."
With robust patient and caregiver support, the payment plan strategy significantly improved the rural hospital's collection of patient financial responsibility. Between July and December of 2017, ClearBalance has financed $6.1 million for Mosaic Life Care patients, Vancleave reported.
That brought in about $5.1 million in net cash received for the hospital during that period.
The hospital was also more likely to collect from patients with a plan. "On new accounts placed, we're projecting the collection rate as 89.3 percent," she said. "We went from 5 percent on self-pay and 30 percent of balance after insurance and now we're projecting 89.3 percent. I'm not a mathematician but I'll take those percentage differences any day of the week."
With patient collection revenue actually coming in, Mosaic noticed a $2.5 million boost to their bottom line.
"When we closed February of 2018, our net bottom line, as far as profit goes on this project, has been $2.5 million," she reported. "We expected about a $1.8 million increase after the solution and it beat expectations and came in about $2.5 million."
The unexpected success of the payment plan strategy resulted in almost a 205 percent return on investment, Vancleave added.
On top of the financial performance improvement, the payment plan strategy also dramatically boosted not only patient, but caregiver satisfaction.
"Our caregivers are thrilled with this program because they are now able to have the conversation with their patients that may not be able to afford to pay and give them options for long-term payment plans," she said. "They can build a payment that's affordable for them and we didn't have that before."
Implementing transparent payment plan options has significantly benefited the rural hospital serving dozens of communities. But the hospital wouldn't have realized the financial advantages of payment plans if the organization didn't prioritize responding to consumer expectations, Vancleave reflected.
"We didn't have any of this two years ago," she said. "It's about creating a plan, having the right strategy, and investing in the revenue cycle with technology and programs to understand your population."
"That's where you have to go, and a lot of organizations are not really doing that. I don't know if they're really making those investments but thank goodness that we had that insight and that we are."