Payment Plans Tackle Hospital Patient Collection Challenges
Missouri-based Excelsior Springs Hospital implemented payment plans to combat patient collection challenges, such as high deductibles and care access limitations.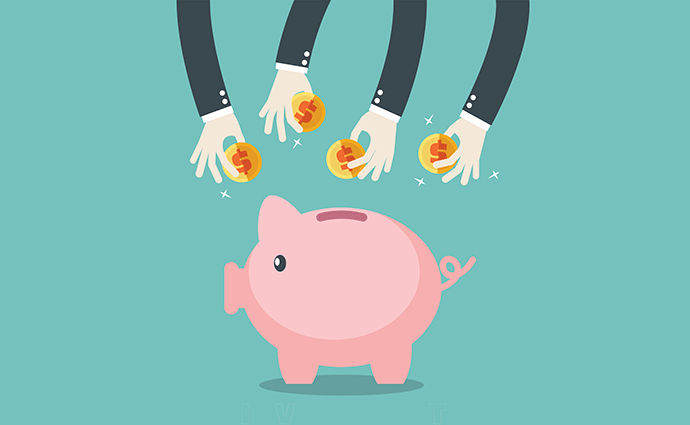 Source: Thinkstock
- The growing popularity of high-deductible health plans has wedged many healthcare organizations between a rock and a hard place. Healthcare organizations are struggling to implement patient collection strategies that acquire all of a patient's financial responsibility without compromising patient care access.
At Excelsior Springs Hospital, patient collection plans may be the answer to balancing the financial and clinical concerns when it comes to high-deductible health plans.
"We don't want our patients to have to choose between paying for food or rent and healthcare," Nanette Houck, the hospital's interim CEO, recently told RevCycleIntelligence.com. "We also want them to have the best care and having a partnership with a company who offers payment plans makes us feel like we are giving our patients options."
"It helps to take one other stress away from an already stressful healthcare situation," she added.
READ MORE: Key Ways to Boost Collection of Patient Financial Responsibility
While removing the financial stress from patient interactions was key, patient collection plans also alleviated revenue cycle pressures on the Missouri-based hospital.
"Currently, there are many people that cannot meet the high payments associated with healthcare costs," she said. "Medical debt is one of the leading causes of bankruptcy in the United States."
Houck attributed the medical debt to high-deductible health plans. Healthcare consumers may perceive the plans as an affordable insurance option because premiums are lower. But when it comes time for a healthcare encounter, patients are left with higher-than-expected medical bills.
As a result, nearly three-quarters of healthcare providers are seeing a boost in patient financial responsibility because of the health plans, a 2016 InstaMed report revealed.
However, many providers are not seeing full patient financial responsibility make it into their hospital's accounts. A recent Crowe Horwath study showed that patient collection rates for accounts with balances over $5,000 were four times lower than collections rates for accounts with low-deductible health plans.
READ MORE: Top Revenue Cycle Management Vendors and How to Select One
Consumers are not able to pay their full patient financial responsibility because most do not have the financial means to make large upfront payments, Houck stated. Over 60 percent of Americans do not have enough money in savings to pay for a $500 car repair or a $1,000 emergency room medical bill, she added citing a recent Bankrate study.
"The hospital, because of these high-deductibles, wanted to have options available for patients so it wasn't such a hardship," she said.
Excelsior Springs Hospital started by building an in-house patient collection strategy. The hospital developed their own payment plans that spanned a few months up to one year.
"Our business office manager tried to set up collections for patients and tried to give them some kind of a payment option," she explained. "But we didn't want to be a bank. The hospital did not have much experience with that."
Houck turned to a patient collections vendor to lend their financial expertise and experience to the hospital. The hospital partnered with CarePayment to offer patient payment plans based on their out-of-pocket costs owed.
READ MORE: How a Small Hospital Increased Patient Collections by 300%
"It helps to take one other stress away from an already stressful healthcare situation."
Providers and other hospital staff connected with patients who incurred significant patient financial responsibility to give them the option to pay via a payment plan. For example, rather than require the patient to pay $2,000 upfront, the hospital allowed the patient to enter a plan with a term based on their individual balance.
The terms for the patient collection plans typically ranged between six to 48 months. But the plans can reach up to 70 months in the case of a hardship, such as if a paying patient loses their job.
Houck intends for the patient collection plan opportunity to help some patients on tighter budgets to feel comfortable seeking care instead of avoiding necessary treatment because of higher healthcare costs.
A 2016 Physicians Foundation survey uncovered that about 90 percent of patients feel satisfied with their primary care provider. Yet they oftentimes choose not to see them because of their patient financial responsibility. One in four patients reported skipping a medical treatment or follow-up appointment and another 27 percent stated that they have skipped filling prescriptions altogether to save on healthcare costs.
Providers at Excelsior Springs Hospital heard similar patient concerns. Houck noted that providers encountered patients expressing concerns about high deductibles and copayments on a daily basis.
Consequently, she decided to engage providers as well as revenue cycle management staff with the patient collection strategy.
"They are trying to meet the needs and make sure these patients go in," she stated. "If people delay testing sometimes they end up having more serious healthcare events that happen. We wanted to make sure that the physicians were involved from the start and to know that there are options out there for their patients who are afraid of tests or surgeries because of the financial portion."
The CarePayment plans also help the hospital to collect outstanding medical bills. If a patient account is delinquent at 45 days, the hospital sends the account to the vendor for collections. The hospital saves the administrative and cost burdens of operating an in-house delinquent collections process.
However, Excelsior Springs Hospital is unique with its 45-day patient collection strategy. A recent MGMA poll revealed that 43 percent of practice leaders and providers wait between 91 and 120 days before sending a patient account to collection. Another 32 percent wait 120 or more days.
Only 2 percent of respondents stated that they send patient accounts to collection before 60 days.
At Excelsior Springs Hospital, 45 days is enough time for hospital staff to contact patients about their financial responsibility after claims adjudication, Houck explained. The timeframe also allows hospital staff to present patients with the payment plan opportunity if an upfront payment is not possible.
"The key to it is educating as many people as possible about it. Not only were the billers, admitting clerks, and financial staff educated on it, but also nurses and physicians."
While the hospital is fairly new to the patient collection plan strategy, Houck noted that hospital staff and provider education has been crucial to successfully implementing the program.
"The key to it is educating as many people as possible about it," she said. "Not only were the billers, admitting clerks, and financial staff educated on it, but also nurses and physicians."
"We opened it up to anyone at the hospital who wanted to come and hear about the programs we are offering our patients," she continued. "Sometimes a staff member may hear a doctor say you need another test or you need something else. So, that person might be the one who will be the direct link to help the patient seek out someone in the financial department."
Patient education is also crucial to ensure patients sign up for the payment plans before the hospital sends delinquent payments to collections. The hospital advertises the patient collection plans on bulletins in their facility and on their website. Patients can also speak directly with a financial counselor upon admission.
Houck pointed out that educating their patients at health fairs has also proven effective. The hospital has partnered with CarePayment to set up an educational booth at the fairs. Patients can learn about patient collection options before they encounter a healthcare crisis.
As time goes on, Houck aims for the patient collection plan strategy to educate patients about their financial options when it comes to healthcare. More patients may see out-of-pocket costs rise under high-deductible health plans, but the hospital intends to continue providing high-quality care, including financial care.