Payment Reform Suggestions to Improve Complex Pediatric Care
A recent study suggests payment reform strategies, such as care coordination reimbursement, to improve care delivery for medically complex children.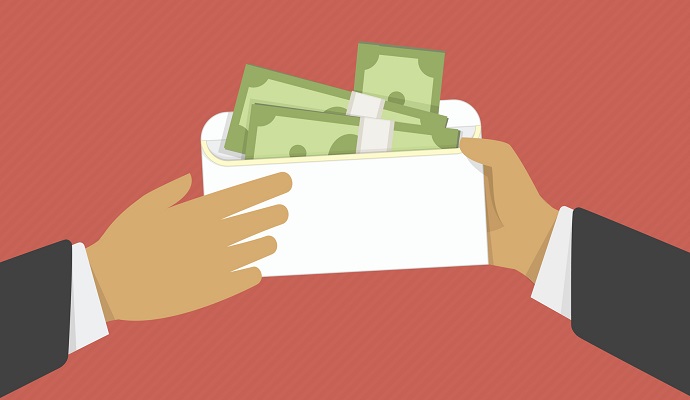 - Payment reform for medically complex children is needed to support a more family- and patient-centered care delivery model that requires extensive care coordination and non-face-to-face services, a new study in Pediatrics indicated.
Researchers at the American Academy of Pediatrics developed a care delivery model designed for medically complex children who have multiple chronic conditions that affect several organ systems and result in functional limitations, greater care needs or utilization, and the use of medical technology.
The care delivery model is a family-centered medical home that coordinates primary care and promotes access to multiple specialists as well as community- and school-based services. However, researchers stated that the model's success depends on appropriate compensation for providing coordinated and advanced care to this pediatric population.
"New and innovative systems of payment for CMC [children with medical complexity], if properly designed, may represent an important opportunity to support the ideal model of care, improve health, and address costs for this population and, because of their outsized effect on healthcare costs, for the pediatric population in general," wrote researchers.
Medically complex children represent a significant portion of healthcare spending, stated the report. About one percent of children, most of whom are considered medically complex, accounted for about one-third of overall pediatric healthcare spending, according to a cited 2012 Pediatrics study.
READ MORE: AHA: Post-Acute Care Medicare Reimbursement Reform Needs Time
The same population also contributed to increasing rates of pediatric hospitalizations and hospital readmissions, researchers reported. As a result, the medically complex children group has the highest risk of all children for adverse and expensive medical, developmental, psychosocial, and family outcomes.
To reduce healthcare spending and prevent costly adverse events, researchers called for payment reform specifically designed to support care delivery for medically complex children.
New provider reimbursement models should focus on reducing potentially avoidable emergency and hospital-based care as well as compensating for high levels of services the population uses, including primary care, pediatric surgical, home health, rehabilitation, community-based, pharmaceutical, and durable medical equipment services.
Since the medically complex children population requires extensive care coordination efforts, payment reforms should ensure that care coordination and other non-billable services are covered under new reimbursement models, the study added.
Researchers wrote:
READ MORE: MedPAC Targets Post-Acute Care for Healthcare Payment Reform

"However, current payment models for CMC under a fee-for-service system for many outpatient-based physicians generally have not covered the cost of providing care, especially when care involves active care coordination and other nonbillable services. Psychosocial assessment and management, care plan development, communication between providers, reconciliation of home health care plans and nursing/ durable equipment orders, transition between settings, and 24/7 access by specific, knowledgeable providers are key labor-intensive activities that are crucial to effective health care management of CMC. These services require appropriate compensation under any payment model."
For more appropriate reimbursement, payers and policymakers may need to raise fee-for-service payments, pay for non-face-to-face activities, and prospectively reimburse providers for care management services furnished by clinical and non-clinical staff, suggested researchers.
Developing billable codes for non-face-to-face and other care management services is also key to appropriating compensating providers for treating the pediatric population, continued the study.
American Academy of Pediatrics researchers suggested the following payment reforms to improve care delivery for medically complex children:
• Provide financial incentives to community-based providers to accept and manage medically complex children

READ MORE: NAM Advises Leaders to Prioritize Value-Based Purchasing Reform

• Compensate for non-face-to-face healthcare encounters and care management services, including appropriate reimbursement for care coordination, telehealth, home health, telephone management, equipment documentation, population registry creation, and co-management services

• Develop care management codes that allow primary care providers to bill for furnishing enhanced care to the population

• Account for different payment models that cover medically complex children and ensure that each model appropriately adjusts for patient risk and has broad provider networks

• Implement more population-based reimbursement models that promote integrated care systems that include community-based, primary care, and hospital services
In addition, researchers noted that state Medicaid agencies and accountable care organizations (ACOs) may be a good place to start implementing care delivery and payment reform for the population. While Medicaid covers many medically complex children, ACOs make providers financially accountable for the totality of care for specific populations.
"State Medicaid agencies are important providers of insurance coverage for many CMC," stated the study. "Payment initiatives, such as Health Homes from the Affordable Care Act, and the rise of accountable care organizations offer the opportunity to design new care systems to meet the needs of CMC, potentially in collaboration with Medicaid agencies."
Both Medicaid managed care plans and ACOs push organizations to reduce overall healthcare costs, ensure appropriateness of care, and improve care quality, researchers added.
Dig Deeper:
• Preparing the Healthcare Revenue Cycle for Value-Based Care
• Understanding the Value-Based Reimbursement Model Landscape