Pediatric Healthcare Costs 35% Less at Community Health Centers
Community health centers under a special Medicaid reimbursement model lowered pediatric health costs more than other providers, a study showed.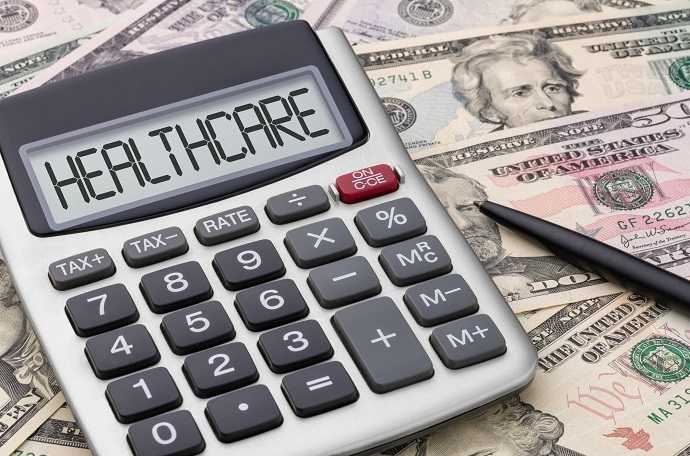 Source: Thinkstock
- Pediatric healthcare costs were $1,133 on average among children primarily using community health centers for care versus $1,750 among children seeing other providers, representing a 35 percent difference, a recent Geiger Gibson/RCHN Community Health Foundation Research Collaborative study showed.
Source: Geiger Gibson/RCHN Community Health Foundation Research Collaborative
Using Medical Expenditure Panel Surveys from 2011 and 2012, researchers found that lower pediatric healthcare costs at community health centers stemmed from less spend for ambulatory and prescription drugs.
Although, community health center patients experienced slightly higher emergency department costs.
The study revealed the following pediatric cost differences between community health centers and other provider settings:
• Ambulatory costs averaged $418 for community health center patients versus $697 for non-health center users, representing 40 percent in savings

• Prescription drug costs were $157 lower on average for community health center users, with the patient caregivers spending about $163 for their medications

• Emergency department costs averaged $179 for community health center patients, accounting for a $73 difference in favor of non-community health center users
"This indicates that, even though health centers are paid at a rate that reflects the cost of care, the CHC [community health center] model of comprehensive, community-oriented primary care has value and is efficient for pediatric patients," researchers stated.
They also noted that the pediatric healthcare cost study builds on previous research that showed community health centers effectively reduced adult care costs. A 2016 study uncovered that Medicaid spending for adult care was 24 percent lower for patients treated primarily at a community health center than those seeing other providers.
Researchers suggested that Medicaid reimbursement rates for community health centers incent providers in the organizations to provider higher-value care.
Medicaid currently reimburses community health centers under a prospective payment system based on actual costs of care. The special payment system ensures that the centers receive enough revenue to maintain healthcare and social services as well as their federal grant funding for treating uninsured patients and delivering non-covered services.
The Medicaid reimbursement rates may be higher than rates paid to other providers. But the cost of care reimbursement model resulted in lower overall pediatric healthcare costs, researchers argued.
"CHCs may be able to reduce costs by offering a broader range of ambulatory services under one roof or in one visit, requiring fewer visits to different providers," wrote researchers. "Lower drug expenditures suggest that CHCs may better manage drug use, promote broader use of generics when appropriate, and/or secure lower drug pricing through the federal 340B drug purchasing program."
The federal 340B Drug Purchasing Program offers discounted prescription drug rates to healthcare organizations treating disproportionately more uninsured and Medicaid patients.
Despite the evidence pointing to community health centers as low-cost care alternatives, some states have attempted to receive federal waivers to eliminate special Medicaid reimbursement rules for community health centers.
Potential healthcare reform initiatives, such as a potential Affordable Care Act repeal, would also change community health center payment rates.
To fund additional community health center operations, the Affordable Care Act established the Health Center Fund. The fund received $11 billion over five years under the Affordable Care Act and another $7.2 billion under MACRA to support health center operations. However, the fund is set to expire on Sept. 30, 2017.
The Trump Administration's proposed budget for fiscal years 2018 and 2019 would extend the Health Center Fund for another two years at an annual amount of $3.6 billion. Policymakers have yet to pass the final budget.
"To the extent that federal Medicaid funding is reduced and the future of CHIP [Children's Health Insurance Program] and the Health Center Fund remains uncertain, the impact on pediatric care could be immense, despite the fact that overall costs associated with the care of children are already low and the results of this study underscore that costs could be still lower," the study stated.
While the study explored potential policy barriers facing the low-cost healthcare option, they also noted a possible concern with boosting community health center use. The increased emergency department costs associated with community health center use troubled researchers.
They indicated that community health centers may find it difficult to reduce emergency department costs for pediatric patients because they focus on primary care. There is no comparable system of specialty care for children.
Community health centers, as well as other providers, should implement chronic disease management programs to boost specialty pediatric care access and reduce emergency department visits, researchers suggested.
"Despite these concerns, this study provides new evidence of the value of comprehensive primary care services for children, especially children cared for through CHCs," the study concluded.