Physician Shortage Projected to Grow to 104K Providers by 2030
The projected physician shortage is expected to increase, challenging population health management implementation and care disparity improvements, AAMC stated.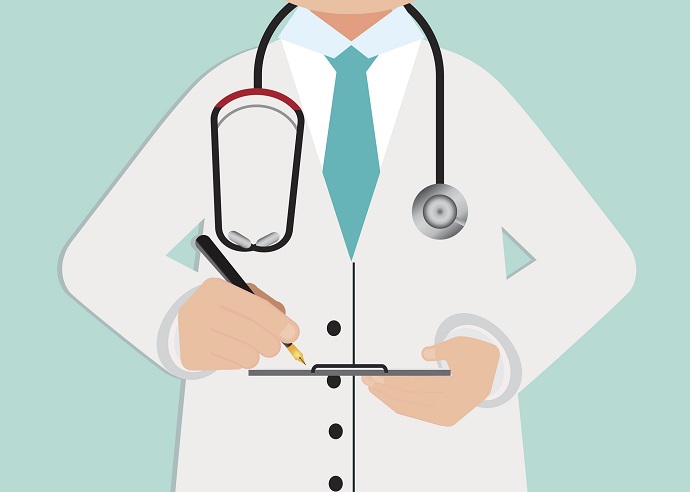 Source: Thinkstock
- The physician shortage is projected to grow to up to 104,900 providers by 2030, new research from the Association of American Medical Colleges (AAMC) revealed.
The projected physician shortage increased from an estimated shortfall of up to 90,000 providers by 2025, according to the organization's 2015 report.
While the National Resident Matching Program predicted this year's match week to include the largest number of medical school applicants and residency programs in its history, the AAMC still found that the healthcare industry will face a substantial physician shortage over the next decade.
Source: AAMC
In particular, AAMC reported that primary care will experience a significant provider shortfall. By 2030, primary care is projected to be short by 7,300 to 43,100 providers.
READ MORE: Staffing Shortages, Healthcare Reform Top C-Suite Concerns
However, the most recent primary care physician shortage is lower than the projected 2025 shortfall from 2016 data. Last year, the organization projected the primary care physician shortage by 2025 to be between 14,900 and 35,600 primary care providers.
This year, AAMC found that the primary care physician shortage will be between 7,800 and 32,000 by 2025.
Source: AAMC
Researchers attributed the lower shortfall estimates to a greater supply of nurse practitioners in the primary care setting.
Non-primary care settings may also see similar physician shortfalls, the report added. AAMC estimated that the healthcare industry will see a non-primary care physician shortage between 33,500 and 61,800 providers by 2030.
READ MORE: How Physician Shortages Are Transforming Healthcare's Future
Specifically, the report projected surgical specialties to be particularly affected by physician shortfalls. The data showed that the supply of surgeons is not expected to significantly change over the next 10 to 15 years because "future attrition is likely to meet or exceed the number of newly trained surgeons."
While supply may not change, the demand for surgeons will continue to grow, resulting in an updated shortfall of between 19,800 and 29,000 surgeons by 2030.
Source: AAMC
Other specialties, such as emergency medicine, anesthesiology, radiology, neurology, and psychiatry, may also see substantial provider shortfalls. Each specialty could face a physician shortage between 18,600 and 31,800 providers by 2030.
Researchers attributed rising physician shortage projections to an aging patient population, physician retirement rates, and population health management implementation.
READ MORE: Preparing the Healthcare Revenue Cycle for Value-Based Care
AAMC reported that the population is expected to increase by 12 percent between 2015 and 2030, representing an additional 38 million individuals. While overall population growth will boost physician demand, the population growth for individuals aged 65 or older will put even more pressure on the healthcare industry.
The population of individuals 65 years old or older is projected to rise by 55 percent versus just 5 percent for the under 18 years old population.
"Because seniors have much higher per capita consumption of healthcare than younger populations, the percentage growth in demand for services used by seniors is projected to be much higher than the percentage growth in demand for pediatric services," the report stated.
Physician retirement decisions will also impact estimated physician shortfalls by 2030. About 10 percent of the active healthcare workforce is physicians between 65 and 75 years old and another 26 percent are those between 55 and 64 years old.
With over one-third of the active healthcare workforce at retirement age, AAMC predicted the supply of providers to significantly go down, especially for specialty categories.
In addition, population health management implementation contributed to increasing physician shortfall projections. As the industry transitions away from fee-for-service, many value-based reimbursement and healthcare reforms focus on boosting preventative care through population health management.
For example, the federal government developed the Healthy People 2020 initiative in 2010 to better achieve population health management goals, such as lowering the percentage of adults with hypertension, decreasing the prevalence of obesity, and improving blood glucose control for diabetics.
With the healthcare industry and the federal government behind population health initiatives, AAMC stated that total demand for physicians may decline by about 1 to 2 percent at first because of improved health outcomes.
However, as more people live longer, population health management implementation will significantly boost physician demand by over 15,000 providers.
Another healthcare reform goal that could potentially increase the physician shortage by 2030 is the care disparities elimination goal. If all individuals received the same level of healthcare as insured, non-Hispanic white patients, the demand for physicians would have increased by another 96,800 physicians in 2015.
About three-quarters of those needed physicians would also be required in urban settings.
"With this report, people need to understand that if there were equitable utilization, the workforce needs would be even greater. This is an important issue to remember as we plan for a more equitable future," stated Janis M. Orlowski, MD, AAMC Chief Healthcare Officer.
To help alleviate physician shortage challenges and achieve healthcare reform goals, AAMC advised lawmakers to support an additional 3,000 residency positions annually for the next five years.
"We urge Congress to approve a modest increase in federal support for new doctors," said Darrell G. Kirch, MD, AAMC CEO and President. "Expanded federal support, along with all medical schools and teaching hospitals working to enhance education and improve care delivery, would be a measured approach to solve what could be a dangerous healthcare crisis."