Post-Acute Care Orgs Lack IT, Data Analytics for Value-Based Care
Post-acute care organizations are unprepared technologically for value-based care and hospital revenue under alternative payment models could be at risk.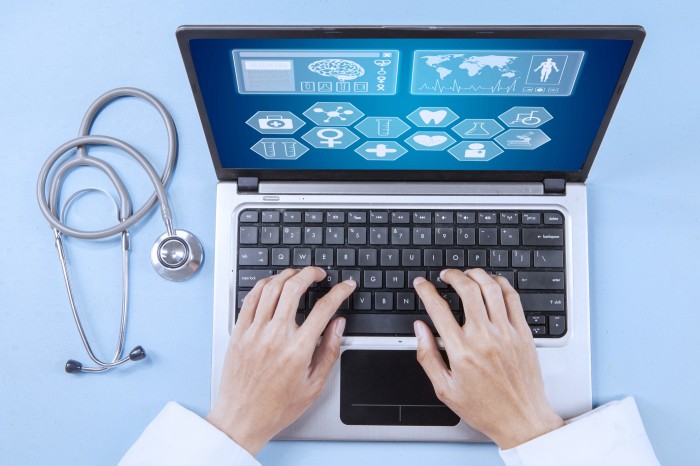 Source: Thinkstock
- Value-based care hinges on data analytics and provider communication across the care continuum. However, post-acute care providers do not have the health IT infrastructure or communication workflows in place to support value-based reimbursement models, a new Black Book Market Research survey uncovered.
The survey of over 2,000 long-term and post-acute care facilities showed that just 3 percent of long-term care providers have the data analytics capabilities to reduce healthcare costs and unnecessary hospital readmissions while ensuring the organization receives proper reimbursement for care.
Without the proper health IT tools, post-acute care providers are struggling to survive in a fee-for-service environment, let alone the new value-based reimbursement movement. Eighty-two percent of long-term care organizations stated that they are facing challenges with implementing accountable care, receiving proper reimbursement, managing eligibility, and proving medical necessity. These challenges are skills needed in the value-based reimbursement world.
"Most long-term care organizations are still stuck in a volume-based mindset," stated Doug Brown, Managing Partner of Black Book Research. "Integrating evidence-based practices through clinical operations can control rising costs, reduce duplication and other inefficiencies, and position the business to be a successful player in the reforming post-acute continuum."
Achieving value-based reimbursement model goals, such as reducing costs and improving quality, will require post-acute care providers to adopt data analytics and health IT systems. Post-acute care organizations, however, are unprepared technologically to transition to value-based reimbursement models, especially those with financial risk.
Only 19 percent or inpatient post-acute providers reported having some technological capabilities of EHRs operational by the last quarter of 2017. That percentage is up from just 15 percent in 2016.
Corporate chains and large non-profit systems fared better than the general post-acute care provider population. Nearly 34 percent of these post-acute care organizations have EHR capabilities, up from 27 percent in 2016.
Conversely, over 95 percent of hospitals eligible for participation in Medicare and Medicaid EHR Incentive Programs have EHR capabilities that achieve meaningful use, the ONC reported.
Slow health IT adoption among post-acute care providers stemmed from differing technology investment levels and conflicting cultural priorities, the survey stated. Ninety-one percent of post-acute care administrators responded that their organization had no budgeted funds for technology adoption or improvements in 2017.
With hospitals and health systems significantly ahead with EHR and health IT adoption, these organizations may need to help their post-acute care partners catch up to ensure value-based reimbursement success.
The lack of health IT and information exchange threatens not only the success of post-acute care providers in value-based reimbursement models, but also acute providers looking to control costs under alternative payment models.
"All healthcare organizations must find better ways to manage the patient transition into post-acute processes and keep hospital readmissions in check, and that may fall completely on hospital systems at risk in 2018," explained Brown. "That answer will require the expansion of technology capabilities to connect physician practices, home health agencies, hospices, outpatient settings, skilled nursing facilities, rehabilitation centers, DME [durable medical equipment] firms, and hospitals."
Health information exchange and interoperability remained low among hospitals and physicians and their post-acute care partnerships. About 86 percent of long-term care administrators stated that their facilities do not exchange health information electronically with referring provider organizations.
Another 94 percent of care managers surveyed also said that hospitals send their most medically complex patients with the highest morbidity to skilled nursing facilities despite having no communication channels in place.
"The lack of communication is an extremely expensive problem, especially as hospitals become responsible financially for long-term outcomes and preventable patient readmissions," stated Brown.
Black Book researchers predicted that hospitals will turn to remote monitoring tools and video visits as a temporary solution for limited health information exchange and interoperability. Remote monitoring and video visits should help acute providers track patients after discharge until post-acute care providers implement the technology to facilitate enhanced care coordination and patient monitoring.