Predictive Analytics Improve Nursing Schedules, Saving Mercy $4.3M
Proactively identifying scheduling gaps and nursing leakage using a predictive analytics platform saved Mercy $4.3 million in labor costs.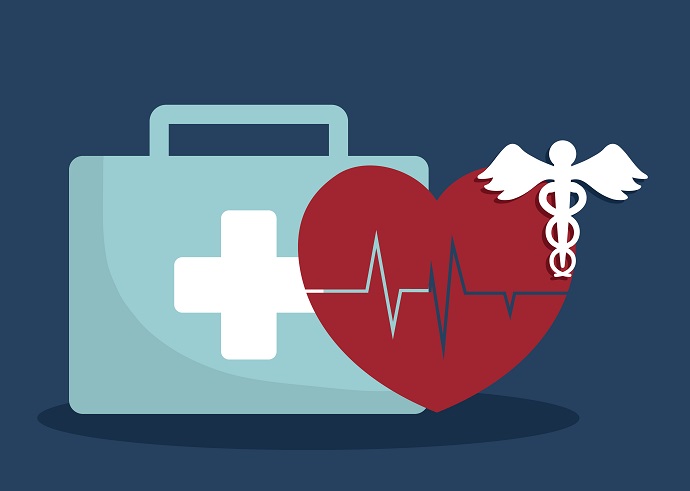 Source: Thinkstock
- Even with 40,000 physicians, nurses, and other employees, St. Louis-based Mercy still relied on staffing agencies and employee incentives to fill critical nursing schedule gaps until a predictive analytics platform helped operations leaders to identify nursing leakage issues.
Nursing leakage is when nurses are not used to their full potential during scheduled shifts, resulting in open shifts, Mike Gillen, System Vice President of Operations at Mercy, recently explained to RevCycleIntelligence.com.
In the face of nursing leakage issues, Mercy turned to expensive staffing agencies and employee incentives to ensure patients received timely, high-quality care.
"We noticed in the fiscal year 2016 that we put out a pretty significant increase in our use of agency staffing and incentivized staffs," he said. "An incentivized staffing model is when we offer our existing coworkers additional compensation to pick up vacant shifts or to come in and meet the needs of our units."
READ MORE: What Is Healthcare Revenue Cycle Management?
"At the same time, we were seeing some human resource data showing that we had staff who were not being fully utilized at their full-time commitment, or what we hired them to do," he continued. "We felt we had a mismatch between how we were utilizing our core staff and the operational need we had for finding ways to reduce the use of external staffing and the number of incentivized shifts we were offering."
Relying on staffing agencies and incentives can easily drive up labor costs for healthcare organizations. Labor, including salaries and benefits, already accounts for anywhere from 60 to 65 percent of an organization's total costs, on average, and labor costs even reach 75 percent at some organizations, Gillen stated.
"Managing your labor effectively is always going to be a high priority for healthcare systems," he said.
With labor costs rising, Gillen and his colleagues aimed to uncover why nursing leakage was so prevalent across the health system. The operations team started by cleaning the health system's data and ensuring the right metrics were in place to identify nursing leakage.
"For example, when we have a new hire start to work for us, for the first 90 to 120 days, they are being oriented into the department," he remarked. "They may be shadowing another nurse in order to understand our workflows, such as how to get craft cards, med passes, and all that type of stuff. They are not really a full-time staff being built into the schedules, but based on what we were seeing from the analytics when it comes leakage, it was showing up as leakage."
READ MORE: Geisinger Lowers Turnover for Healthcare Revenue Cycle Success
Mercy had to redefine healthcare staffing metrics to identify where and when true nursing leakage occurred.
Data was key to understanding true nursing leakage and developing improved staffing metrics. But to determine actual leakage, Gillen and his team needed more than human resources and scheduling information.
"It took us between 60 and 90 days to work through all those processes of getting the right data, and keep in mind that the data came from multiple applications and systems within Mercy," he elaborated. "Some data was coming from our staffing and scheduling software or staff applications. Some was coming from our HR applications. Other information came from some of the application support systems we have for tracking when people go on vacations, take PTO [paid time off], time off, or FMLA [Family and Medical Leave Act]."
While the data revealed nursing leakage areas, the operations team still needed to find a way to present the information to nursing leaders to actually correct leakage issues and fill schedule gaps.
"It really required us to not only look at the data and the analytics, but also the workflows of how nurse leaders were able to see the information and understand how they could affect changes in schedules to improve our use of core staff and drive down the need for agency and incentives," he said.
READ MORE: Staffing Shortages, Healthcare Reform Top C-Suite Concerns
Mercy partnered with SAP Health to develop a prescriptive and predictive analytics platform that acquires information from various data sources and offers actionable scheduling insights to nursing leaders on the floor.
With the predictive analytics platform, nursing leaders could quickly discern if employees are deployable to fill scheduling gaps. For instance, the leaders understood if a nurse was on vacation or FMLA leave and could not be used to work open shifts.
The platform also put the schedules right in front of nurse leaders. "They can now easily understand, 'Here's a nurse that I'm not using to their full capacity, and right here is a shift tomorrow night or in the next day or two, within the same schedule period, that we could have them work.' That really helps to make sure that we're using our staff for what we hired them to do," Gillen said.
Using the predictive analytics platform, Mercy saved $4.3 million by reducing the utilization of external nurses and staff incentives.
But Gillen emphasized that the staffing metric for core hours significantly improved, validating the millions in savings. Nurses at Mercy are now working to their capacity during their scheduled shifts and they know beforehand if they need to meet hours or fill in.
In addition, the analytics platform helped to develop a standard workflow for schedulers across 44 hospitals. While Mercy's operations team is still implementing the workflow in every facility, Gillian hopes for schedulers to pinpoint scheduling gaps in advance and give nurses the opportunity to fill open shifts.
Prior to using the platform, schedulers typically checked the schedule for gaps the day before, but the workflow differed from site to site.
"It was more challenging on the scheduling side because different workflows use different data elements," he explained. "But, after doing that for a few weeks, the schedulers were very satisfied with the tool and the analytics behind it because it allowed them to quickly find gaps in schedules. It reduced the amount of time that they were calling staff at home trying to get them to come in, and in some cases begging them to come in and work."
Nurses also enjoyed not receiving frantic phone calls when they were supposed to be off duty.
"It was a much better utilization of our resources, but also it really helped our nurses to better plan their lives and be able to know when they were needed to work and if they had additional time," he stated.
"What nurses need to have is to make sure they have a schedule they can depend on," he added. "They need to have the working hours that we hired them for and know that they are not going to be running short on hours. They also don't want to be called to come in to work shifts they had not anticipated to work."
By using predictive analytics and putting data into the hands of nurse leaders, Mercy not only realized millions in cost savings, but created a stable, satisfied nursing workforce.
"By giving them better analytics, better data, and a good presentation on top of it, you could see where the problem is and the resources that you can deploy," he said. "It makes it really a win-win from everybody's point of view at that point."