Prescription Drug Rates Remain Top Healthcare Supply Chain Issue
Increasing prescription drug rates topped health system executive concerns, causing them to look to healthcare supply chain solutions, such as specialty pharmacies.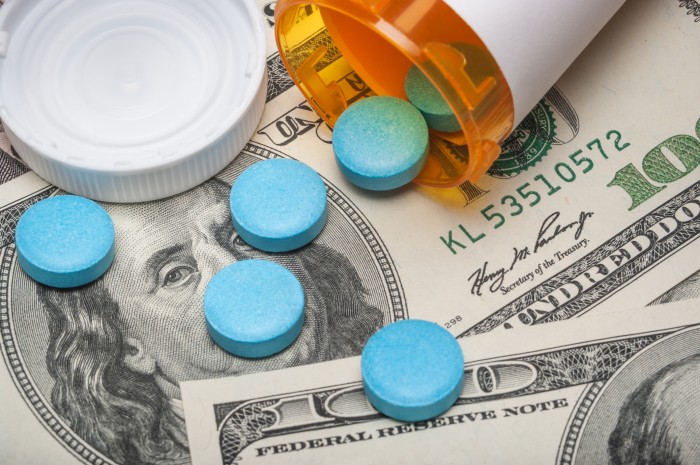 Source: Thinkstock
- Almost all health system executives (99 percent) in a recent Premier survey agreed that rising prescription drug rates continue to plague their healthcare supply chain.
The winter 2017 survey of 91 C-suite executives at health systems also uncovered that about 90 percent of executives projected drug shortages to be a persistent problem for their systems over the next three years.
The organization reported that recent survey results showed that healthcare supply chain management concerns centered on medication price hikes and prescription drug shortages for the third year in a row.
"While it's imperative to compensate for breakthrough innovations, a balance must be struck," stated Michael J. Alkire, Premier's Chief Operating Officer. "In our view, one of the best ways to ensure fair pricing is by driving increased competition and greater use of generics and biosimilars. At the same time, we also need to provide prescribers with apples-to-apples mechanisms they can use to compare products in a therapeutic category, evidence-based facts around which products deliver optimal quality at the best value and aligned financial incentives."
Premier researchers attributed health system challenges with growing prescription drug rates to generic drug costs and a lack of competition in the market. The industry group reported that the price of nearly 400 generic medications increased by 1,000 percent between 2008 and 2015.
Many of the generic drugs also had a monopoly on the specific medication market. Premier identified the top generic drugs with monopoly status that also experienced the following price increases:
• Neostigmine for treatment of neuromuscular disease rose by 3,000 percent

• Vasopressin used as an anti-diuretic hormone increased by 3,000 percent

• Calcitonin for bone disease treatment grew by 2,300 percent

• Nitroprusside for blood pressure management increased by 1,800 percent
As a result, hospitals and health systems are noticing more of their healthcare supply chain budgets going to prescription drug spending. Hospital inpatient drug spending increased by 23.4 percent from 2013 to 2015, the American Hospital Association reported in 2016.
A major hurdle for providers struggling with prescription drug spending is the lengthy FDA review process for new medications. A cited FDA report revealed that almost 3,000 applications were still pending FDA approval as of 2016.
"If the FDA maintains its current pace of review, applicants must wait nearly four years before being considered for approval to hit the market and challenge a manufacturer's monopoly status," Premier explained. "This allows high prices and shortages to persist by delaying competitive entrants from entering the market."
The organization advised lawmakers to reduce the backlog of prescription drugs awaiting approval to help health systems gain access to more affordable, valuable medications. Congressional members should approve current legislation that would accelerate the FDA review process for new drug applications and lower the wait time to six months in cases where competition is limited.
"This work is critical to closing unfair loopholes that allow some manufacturers to game the system and profit by extending exclusivity on their products," said Alkire.
Additionally, health system executives reported healthcare supply chain management challenges with specialty drugs and precision medicine efforts. Over 90 percent said that the boost in precision medicine will increase their healthcare supply chain spending.
Precision medicine promotes personalized, patient-centered care through tailored treatment, but the specialty medications used can significantly cost prescribers. Specialty prescription drug spending ranged from $30,000 to $1 million over the duration of use, Premier reported.
Some executives also voiced their concerns that their health system would not be able to leverage group purchasing options or volume-based pricing discounts for specialty drugs as the healthcare industry continues to push for precision medicine.
In response to precision medicine obstacles, nearly 70 percent of C-suite respondents said that their health system is considering creating its own specialty pharmacy. The health system's pharmacy would administer prescription drugs, monitor patients for side effects and treatment effectiveness, and help patients pay for the medications.
"As specialty drugs enter the market, many have the potential to cure chronic disease, but only if the therapies are taken as prescribed," Alkire pointed out. "Provider-led specialty pharmacies are uniquely able to manage this population to ensure adherence, and provide the necessary data back to front-line providers so that they can better coordinate care and ensure effective outcomes."
Premier also suggested increasing biosimilar use at health systems to reduce healthcare supply chain spending on specialty drugs. Although FDA approval and payer reluctance to reimburse the drugs may make it difficult to incorporate more biosimilar use.