Preventable Readmissions Drop Under Value-Based Care Model
A Medicare value-based care model has helped providers to reduce preventable hospital readmissions by eight percent since 2010, CMS reports.
- Forty-nine states and Washington DC have decreased preventable hospital readmissions under a Medicare value-based care initiative that financially penalizes hospitals with excess readmissions, reported CMS.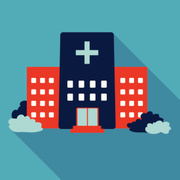 "The Hospital Readmissions Reduction Program is just one part of the Administration's broader strategy to reform the health care system by paying providers for what works, unlocking health care data, and finding new ways to coordinate and integrate care to improve quality," wrote Patrick Conway, MD, CMS Principal Deputy Administrator and Chief Medical Officer, and Tim Gronniger, CMS Deputy Chief of Staff.
Potentially avoidable hospital readmissions that happen within 30 days of a patient's initial discharge account for more than $17 billion in Medicare spending each year. While the adverse event may drain federal healthcare funds, hospital readmissions also indicate low-quality care, CMS said.
CMS noted that the majority of readmissions could be prevented through quality improvement activities, such as ensuring patients leave the hospital with the right medications, providing instructions for follow-up care, and scheduling follow-up appointments to monitor recovery.
To help reduce wasteful Medicare spending and boost quality of care, CMS developed the Hospital Readmission Reduction Program in 2012. The value-based care program negatively adjusts reimbursements for hospitals with excessive 30-day readmission rates for certain conditions, including heart attack, heart failure, and pneumonia. Hospitals may face a negative adjustment of up to three percent of Medicare reimbursements.
According to new data from CMS, the Hospital Readmission Reduction Program has successfully decreased readmissions and reduced Medicare spending. Between 2010 and 2015, readmission rates have fallen by eight percent nationally and all states but one have decreased their Medicare 30-day readmission rate.
Forty-three states were also able to drop their readmission rates by more than five percent and 11 states experienced a ten percent or more decrease in their rates, CMS added.
As a result of the value-based care program, Medicare beneficiaries avoided nearly 100,000 unnecessary readmissions in 2015 alone when compared to 2010 rates. The Hospital Readmissions Reduction Program has also helped Medicare beneficiaries avoid 565,000 readmissions total since 2010, reported the Department of Health and Human Services Secretary for Planning and Evaluation.
The Hospital Readmissions Reduction Program is just one of the many value-based care initiatives designed to link Medicare reimbursement to quality and affordable care, CMS noted.
"Other initiatives include Accountable Care Organizations, as well as efforts by Quality Improvement Organizations and Hospital Engagement Networks, which fund quality improvement expert consultants to work with provider and hospital communities to improve care," Conway and Gronniger added.
Value-based care initiatives that penalize providers for adverse events and low quality of care may actually be one of the most effective strategies for altering provider behavior, according to a recent study in the American Journal of Managed Care. Almost two-thirds of providers participating in as survey stated that the Hospital Readmissions Reduction Program had a significant or great impact on increasing their hospital's efforts to decrease readmissions compared to public reporting.
"This observation, that financial incentives alter behavior to a greater degree than public reporting alone, is consistent with prior observations and may explain why the HRRP [Hospital Readmissions Reduction Program] has been associated with improvements in readmission rates whereas public reporting was not," wrote the authors of the study.
Hospitals that had been penalized by the program were also more likely to say that the Hospital Readmission Reduction Program substantially affected their hospital's efforts to achieve value-based care goals, the study added.
Researchers suggested that "policy makers should move more rapidly to financially reward or penalize hospitals for desired outcomes rather than merely reporting them publicly."
The recent announcement from CMS further illustrates how value-based penalties have spurred providers to improve their care quality or face substantial payment cuts.
"The data show that these efforts are working," said Conway and Gronniger. "The goal of all of these efforts is to spend our health care dollars more wisely to promote better care for Medicare beneficiaries and other Americans across the country."
Image Credit: CMS
Dig Deeper:
• Understanding the Value-Based Reimbursement Model Landscape
• Are Federal Value-Based Care Programs Truly Promoting Value?