Price Transparency Crucial to Healthcare Consumerism Success
Healthcare consumerism is here to stay, experts agreed, and health policies and provider practices must include price transparency to promote effective consumerism.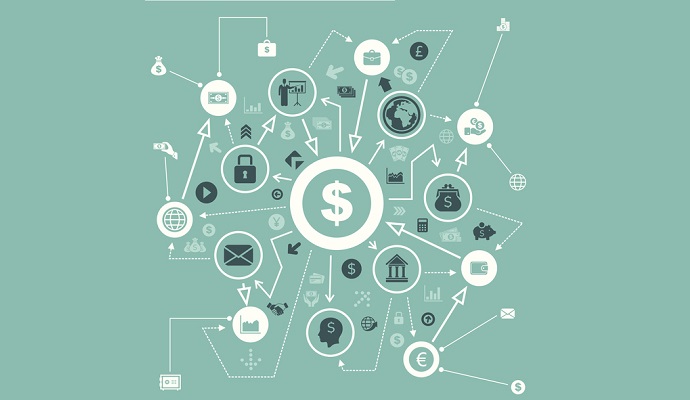 Source: Thinkstock
- Providers should brace their practices for the rise and permanence of healthcare consumerism, a new brief from Rice University's Baker Institute for Public Policy stated.
Healthcare consumers are expecting their experiences with providers to mirror those in the retail space, especially as patients take on more financial responsibility under high-deductible health plans, explained Anaeze C. Offodile, II, MD, MPH, of the University of Texas MD Anderson Cancer Center, and Vivian Ho, PhD, the James A. Baker III Institute Chair in Health Economics and Director of the Center for Health and Biosciences at Rice University.
"We live in a world where an individual's discretionary choices (food, clothing, and travel) are increasingly driven by convenience and amenability to control — for example, online shopping — and the prevalence of mobile apps," they wrote. "These attitudes will only heighten with future generations and it should come as no surprise that they greatly influence how people interact with the healthcare sector."
"The increasing prevalence of walk-in clinics, patient experience/satisfaction surveys, online physician reviews, telemedicine and concierge medicine speak to this," they continued. "More importantly, they add an air of permanence to the present consumerism movement."
Shifting financial risk to patients is driving this rise of healthcare consumerism, they elaborated.
READ MORE: Preparing Providers for the Healthcare Consumerism Shift
Payers are shifting financial responsibility for healthcare to patients through high-deductible health plans in an effort to reduce healthcare spending, which is projected to account for almost 20 percent of the economy by 2026. Over 30 percent of workers are currently enrolled in a high-deductible health plan, recent research showed.
High-deductible health plans are also gaining in popularity. Seventy percent of employers offered at least one high-deductible health plan and increased other financial benefits that support cost-effective decision-making for healthcare utilization, according to a recent Benefitfocus report.
As patients assume a greater portion of financial responsibility for their care, healthcare consumerism will increase.
"By shifting the 'first dollar risk' through these structures to patients, the hope is that they will become more conscientious and engaged in decisions about which drugs (generic vs. name-brand), treating clinician (specialist vs. primary care), or treatment setting (inpatient vs. outpatient) is the most appropriate to use," explained Offodile and Ho. "In theory, this should help check healthcare costs by incentivizing the use of lower-priced options and reducing unnecessary variations in healthcare utilization."
However, significant barriers may limit the effectiveness of healthcare consumerism. According to the brief, a major obstacle to healthcare consumerism is that patients very rarely pay the full price for care because of insurance coverage. Therefore, estimating or gaining access to actual costs of care is difficult for providers and individuals.
READ MORE: Key Ways to Boost Collection of Patient Financial Responsibility
Providers do not have the capabilities at the point-of-service to give patients price estimates. About 63 percent of providers reported challenges with offering healthcare price transparency for patients, a 2016 Navicure survey showed.
Eighteen percent of the surveyed providers also said they do not have a patient-facing cost estimation tool, 13 percent lack the staff to address price issues, and 12 percent do not offer enough convenient payment options like automatic payments or online bill pay.
Additionally, Catalyst for Payment Reform and the Health Care Incentives Improvement Initiative recently gave 43 states a failing grade for their healthcare price transparency legislation or lack thereof in 2016.
Provider revenue also hinges on utilization in a fee-for-service system. The incentive to encourage utilization still exists as the industry slowly transitions to value-based reimbursement. Only 29 percent of healthcare payments were reimbursed under an alternative payment model in 2016, up just 6 percentage points from the previous year, the Health Care Payment Learning and Action Network (LAN) recently reported.
The prominence of fee-for-service and its incentives to maximize utilization prevents healthcare consumerism from directing patients to high-quality, low-cost options. With fee-for-service remaining as the dominate payment source, consumerism will only truly work for services that are "discrete and clear," such as diagnostic imaging, lab tests, cataract surgeries, and outpatient colonoscopies.
READ MORE: How to Adopt a Retail Approach to Boost Healthcare Transparency
"In these situations, consumers can focus on pursuing the lowest cost, high-quality provider or option," the authors wrote. "Consumerism is much less helpful when patients are not well informed or providers earn more for prescribing higher cost treatments."
Additionally, healthcare consumerism cannot be as effective if health insurers only cover individuals for one year. Insurers have little incentive under one-year policies to promote preventative care because insurers will not benefit from downstream savings over the years.
Other barriers include the complexity of the healthcare system and the "knowledge asymmetry" between providers and patients, Offodile and Ho added.
Increasing care quality and healthcare price transparency can make healthcare consumerism more effective, the brief stated.
"It is clear that quality and cost data need to be labeled and disseminated in a format that is easy to understand, actionable, and minimizes misinterpretations," Offodile and Ho wrote. "In other words, at the point of purchase, patients should be provided with the tools to enable them to shop around for the care that best serves their needs."
Improved healthcare price transparency has the potential to lower healthcare costs and unnecessary utilization. A recent study showed that employees who had not met their deductible reduced spending by 10 to 17 percent if they price shopped.
Stakeholders can also improve the effectiveness of healthcare consumerism by offering patients financial incentives to choose low-cost, high-quality care, the brief added.
"It is widely agreed that fiscal incentives can be a powerful lever for behavioral change, if harnessed well," the authors wrote. "Creating arrangements whereby consumers get to keep a portion of any savings generated from utilizing a lower cost option would go a long way toward engaging the public in health system changes. Not least, it will also be necessary to reframe consumer perceptions—and biases—about the utilization of healthcare."
Healthcare consumerism is here to stay and providers should be incorporating price transparency into their practice to encourage consumerism that actually drives down costs and unnecessary utilization.