Prices, Administrative Costs Drive Higher US Healthcare Spending
Healthcare spending in the US was nearly twice as high as spending in other similar countries, and prices for labor and goods and administrative costs are to blame.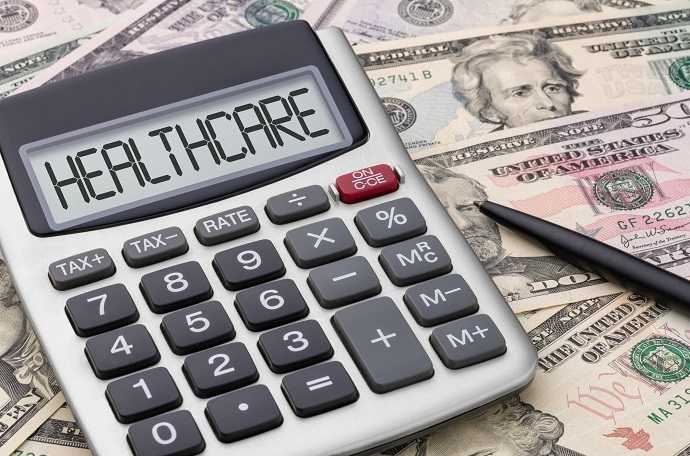 Source: Thinkstock
- High prices for provider compensation, healthcare services, and prescription drugs, as well as administrative costs, are responsible for increased healthcare spending in the US compared to other high-income countries, a new JAMA study revealed.
Using data primarily from the Organisation for Economic Co-operation and Development (OECD), researchers from Harvard University and London School of Economics and Political Science compared healthcare spending in the US to that of 10 other similar countries. The countries included the United Kingdom, Canada, Germany, Australia, Japan, Sweden, France, Denmark, the Netherlands, and Switzerland.
They found that the US spent 17.8 percent of its Gross Domestic Product (GDP) on healthcare when the mean of other similar countries was 11.5 percent.
The US also spent nearly double in healthcare spending per capita ($9,403) compared to other countries, which had a mean healthcare spending per capita of $5,419.
While the US spent significantly more on healthcare, the drivers of that spending may not be what stakeholders typically point to, such as increased use of doctor visits, hospitalizations, procedures, and specialist care, explained senior author Ashish Jha, K.T. Li, Professor of Global Health at Harvard Chan School and Director of the Harvard Global Health Institute (HGHI).
READ MORE: Healthcare Costs Up 47.2% Despite Little Change in Utilization
"We know that the US is an outlier in healthcare costs, spending twice as much as peer nations to deliver care," he said. "This gap and the challenges it poses for American consumers, policymakers, and business leaders was a major impetus for healthcare reform in the US, including delivery reforms implemented as part of the Affordable Care Act. In addition, the reasons for these substantially higher costs have been misunderstood: These data suggest that many of the policy efforts in the US have not been truly evidence-based."
Despite paying more, the US did not experience increased utilization of services. Healthcare use was similar to that of other high-income countries, except for imaging.
The US performed the second highest number of MRI scans and the highest number of CT scans.
But annual hospital discharges in the US were also just under the middle of the distribution, with 125 per 1,000 population. Annual hospital discharges ranged from 84 per 1,000 population in Canada to 255 per 1,000 population in Germany.
The US also had comparable or lower rates of other common procedures, such as hip replacements (204 per 100,000 population compared with a mean of 207 per 100,000 population).
READ MORE: Healthcare Spending Varies More by Provider Than Hospital
Although, the country faced slightly greater numbers of common surgical procedures. For example, the US reported somewhat higher volumes of revascularization procedures (for coronary artery bypass procedures, 79 per 100,000 population compared with a mean of 54 per 100,000 population), knee replacements (226 per 100,000 population compared with a mean of 163 per 100,000 population), and cesarean deliveries (33 per 100 live births compared with a mean of 25 per 100 live births).
But researchers stated that overall healthcare utilization in the US was comparable to the use of the same procedures and services in similar countries.
The data also disproved that greater specialty care utilization contributed to higher healthcare spending in the US. The absolute number and percentage of specialist providers in the US were comparable to the numbers of specialists in other countries.
The US specialist percentage was at the mean of all counties at 57 percent. The percentage of primary care providers in the US was also the mean of all countries at 43 percent.
In general, the US physician workforce was smaller than most of the other countries. The US had a workforce of 2.6 physicians per 1,000 population compared to the mean of 3.3 physicians per 1,000 population.
READ MORE: Boost Healthcare Competition to Drive Down Prices, Up Quality
However, the US reported substantially higher compensation for all providers, which may have driven healthcare spending higher. The mean remuneration of US generalists was $218,173, which was almost double the mean remuneration in all 11 countries.
Specialists and nurses also received greater compensation in the US. Remuneration for US specialists was $316,000, whereas the compensation ranged from about $98,000 in Sweden and $202,294 in Australia.
Nurse compensation was $74,160 in the US compared to the next highest remuneration of $65,082 in the Netherlands and the lowest remuneration of $41,492 in France.
In addition to labor costs, the prices for healthcare services also contributed to higher healthcare spending since utilization rates did not differ from the rates of other similar countries, the study continued.
"Prices of services were not examined directly, but US healthcare spending was found to be higher than in other countries despite similar utilization patterns, suggesting that higher prices were the primary cause of high healthcare spending in the United States relative to other nations," researchers wrote.
They added that recent research supports this conclusion. A cited 2013 study from the International Federation of Health Plans showed that average costs for procedures were significantly higher in the US. For example, the average cost was $75,345 for a coronary artery bypass graft surgery performed in the US, whereas the average cost was $15,742 and $36,509 in Netherlands and Switzerland, respectively.
Researchers also found that prescription drug prices were significantly higher in the US. The US reported the highest pharmaceutical spending per capita ($1,143) and retail spending per capita ($1,026).
Increased prescription drug spending stemmed from higher prices, researchers found. For four common drugs (Crestor, Lantus, Advair, and Humira), the US had the highest prices than all other countries. And the prices were over double the next highest price for three of the four drugs analyzed.
"Although the United States' high prices of pharmaceuticals are controversial, these prices have been viewed as critical to innovation, including US production of new chemical entities," researchers explained. "Whether innovation justifies high levels of spending is not clear."
Additionally, the data also showed that administrative costs contributed to the difference in healthcare spending between the US and other countries.
The study showed that the US was an outlier with administrative spending, with administration and governance expenditures representing 8 percent of GDP compared to a mean of 3 percent of GDP.
Physicians in the US also reported a greater level of administrative burden than the mean of all other countries. About 54 percent of surveyed physicians in the US said time spent on administrative issues related to insurance or claims was a significant issue.
Thirty-three percent also reported that time spent on administrative responsibilities for clinical or quality data reporting to the government or other agencies was a major problem, and 16 percent stated that they spent "a lot of time on paperwork or disputes related to medical bills."
Researchers pointed out that administrative burdens were higher among physicians in insurance-based systems, such as the US, Netherlands, Switzerland, Germany, and France, versus countries with national health services or a single-payer system like Canada, the United Kingdom, and Sweden.
Regardless, the US still came out on top for administrative spending. And, when combined with the higher prices for provider services and prescription drugs, the US ended up spending the most out of all countries studied.
"Prices of labor and goods, including pharmaceuticals, and administrative costs appeared to be the major drivers of the difference in overall cost between the United States and other high-income countries," researchers conclude. "As patients, physicians, policymakers, and legislators actively debate the future of the US health system, data such as these are needed to inform policy decisions."
Policymakers and stakeholders may want to refocus their efforts away from reducing inappropriate healthcare utilization in order to bend the cost curve, they added.