Primary Care Job Growth Slows, Affecting Healthcare Spending
The primary care workforce dropped to 37 percent by 2015, suggesting healthcare spending efforts based around primary care providers may not be effective.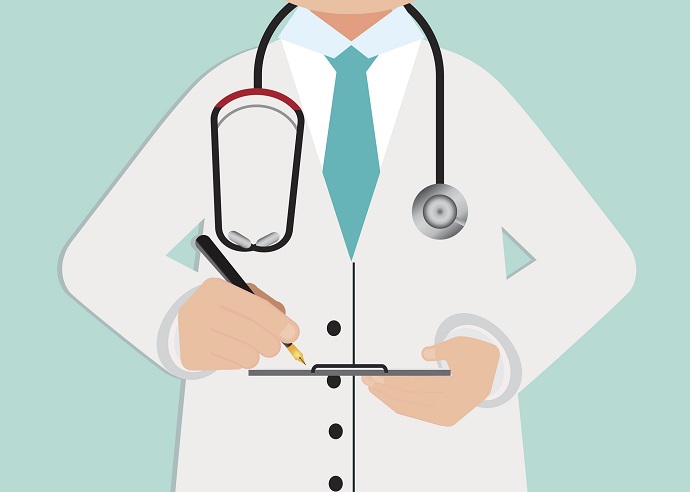 Source: Thinkstock
- With the number of specialist jobs rising nearly six times faster than primary care provider positions between 2005 and 2015, industry efforts to control and reduce healthcare spending may be in trouble, a recent Health Affairs blogpost suggested.
The healthcare sector experienced a net increase of 2.6 million jobs between 2005 and 2015, representing 35 percent of total job growth in the nation during that period, researchers found using Occupational Employment Statistics files from the Bureau of Labor Statistics.
Despite significant healthcare job growth, they uncovered that the primary care workforce actually fell from 44 percent to 37 percent and the number of primary care providers per capita was relatively stable throughout the study's period.
Source: Health Affairs
The limited primary care provider workforce may spell trouble for industry initiatives aimed at reducing healthcare spending and costs. Researchers noted that many efforts to bend the healthcare cost curve have placed primary care providers at the center of care delivery because the physicians are linked to high-quality, cost efficient care.
READ MORE: Lean Primary Care Improves Physician Productivity, Costs
A cited 2004 Health Affairs study showed that boosting the number of general practitioners in a state by 1 per 10,0000 individuals was associated with a rise in the state's care quality rank of more than 10 places. Increasing the general practitioner workforce would also decrease overall healthcare spending by $684 per Medicare beneficiary.
In contrast, states with greater specialist volume experienced lower care quality and greater healthcare spending. Growing the specialist workforce by the name number would result in a drop in the state's care quality rank by about nine places and increase spending by $526 per beneficiary.
More recent research has also linked primary care providers to lower Medicare spending. A recent study in the Journal of the American Geriatrics Society stated that using a primary care provider, rather than a specialist, as a Medicare beneficiary's main physician and care coordinator results in a $1,781 decrease in healthcare spending per beneficiary.
Another analysis in the Annals of Family Medicine found that Medicare spending on end-of-life care was $3,870 less per patient in regions with higher primary care provider concentration.
Many industry efforts to curb healthcare spending, including value-based care, have relied on primary care providers to drive cost reductions. For example, the Comprehensive Primary Care Plus initiative from Medicare targets primary care providers as well as accountable care organizations across payers.
READ MORE: How to Maximize Revenue with Improved Claims Denials Management
However, the shrinking primary care workforce could result in limited spending reductions and even increase spending, the findings from the Health Affairs blogpost suggested.
Researchers pointed out that the rapidly growing number of specialists could help to reduce spending, but only if healthcare markets are competitive. With a greater supply of specialists, competition could bring prices down for specialist care and spur competition for referrals.
But the appropriate financial incentives are not currently in place to encourage competitive healthcare markets for specialists.
"Fees from public payers are set administratively and unlikely to be responsive to competitive pressures," wrote the authors. "Integration between hospitals and physicians, strong patient preferences for particular specialty groups or affiliated hospitals, and the numerous information problems in healthcare may dampen the ability of competition to drive down specialist prices."
Specialists also earn higher compensation compared to primary care providers. The most recent AMGA Medical Group Compensation and Productivity Survey showed that specialists saw the greatest compensation increases, with ophthalmologists, cardiac/thoracic surgeons, and hematologists and medical oncologists witnessing the highest pay increases.
READ MORE: Key Ways to Boost Collection of Patient Financial Responsibility
A cited LinkedIn survey also revealed that the four highest-paying jobs in the nation were physician specialists.
"The data raise concerns in light of the belief that we need to increase the share of primary care providers (both physicians and non-physicians) to reduce the rate of growth in healthcare spending," researchers stated.
They called on healthcare leaders to heed the recommendations of the Medicare Payment Advisory Commission (MedPAC), the Health Resources and Service Administration (HRSA), and the Association of American Medical Colleges (AAMC).
MedPAC reported in both 2016 and 2017 that Medicare fee schedules undervalue primary care, while over-paying certain specialists. The commission advised CMS officials to modify the reimbursement schedules to better value primary care services.
The HRSA also suggested in 2013 that policymakers shift more graduate medical education funding toward students who aim to work in family medicine, geriatrics, general internal medicine, general surgery, pediatrics, and psychiatry. The agency also awarded over $149 million in July 2016 to support primary care provider workforce growth.
In 2012, the AAMC urged healthcare leaders to dedicate one-half of newly created residency positions to primary care and generalist areas.
Researchers advised stakeholders to focus on suggestions from the three industry groups instead of relying on past policies.
"As our data suggest, past initiatives such as low-interest loan programs, training grants, or service programs such as the National Health Service Corps, which provides students with loan forgiveness in exchange for a commitment to practice primary care in underserved areas, have met limited success," they stated. "The workforce continues to shift toward specialists. If we are to bend the cost curve, we likely need to move more aggressively on fee schedule changes, payment reform, and workforce policies."