Prioritizing Value-Based Care, Affordability in Medicaid
At AHIP's National Conference on Medicaid, Kaiser Permanente's CEO described his vision of a program that espouses value-based care and affordable services.
Source: Thinkstock
WASHINGTON DC - The future of Medicaid involves providing value-based care at an affordable price for all beneficiaries in the program, Kaiser Permanente's CEO Bernard J. Tyson told attendees at AHIP's National Conference on Medicaid.
The journey to shifting Medicaid to value-based care, though, will involve re-branding the program.
-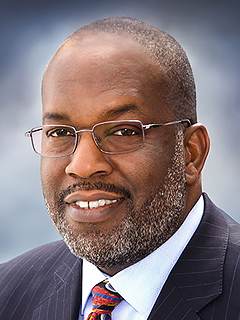 "As we think about Medicaid, we have to rebrand it, so the imagery of Medicaid is not the negative image that has been shown and demonstrated in this country to how these wonderful people, neighbors, friends, and families are people just like us," he said.
The process will also include rebranding the Medicaid program so that it represents a care delivery system of the highest quality, affordable care.
"We also want to think about how we rebrand how committed we are to ensuring that everyone gets the highest quality care possible," he continued. "So why not add a Medicaid five-star program? Why not have something that illustrates that our commitment to high-quality, affordable, sensible care is for everyone, not the selected few."
However, restructuring the Medicaid program to encompass value-based care for all has been an ongoing effort since the 1960s under the Johnson Administration's efforts to build a Great Society through the Medicare and Medicaid Act of 1965, Tyson explained.
"It was going to take quite awhile to carry out the vision," he said. "But inside of that vision, there was a lot of talk that he was bringing forward, as it has been described in some of history, the distribution of wealth and the definition of the American life."
"It was embedded in his vision that there was going to be some threshold that we would agree upon as the American people and no one would fall below it," he continued. "We were all going to pursue this wonderful dream of life, liberty, and happiness. We were going to do it with what he described as on a level playing field."
But the competitive nature of healthcare has challenged the vision of a value-based Medicaid program and Americans must be in the best health possible to live out the vision of the Great Society.
To ensure that all individuals can achieve a standard level of care and living, including those enrolled in the Medicaid program, health plans and providers need to start thinking about the program's future, Tyson stated.
"We are at an inflection because part of what's going on here is that we are writing a new narrative," he said. "Is the narrative going to be that in this great country there is a standard by which we all aspire that everyone would enjoy? Yes, there is going to be a distribution. But at what point will we agree that we will collectively kick in if anyone falls below a certain standard?"
The challenge for healthcare stakeholders will be how to pay for high-quality and affordable care.
"It's clear that we are making a statement that everyone should receive quality care in this country," he stated. "Figuring out how we fund it and pay for it is a matter of both how we prioritize it and the distribution of wealth in this country. For us, it is how do we continue to evolve to the highest quality, best healthcare service for everybody and make it affordable for anybody."
"What are we going to do to continue to improve how care is delivered and to improve how we tell the story about care, service, and access," he added. "And most importantly, how do we prove that we are on the path to greater affordability for everyone?"
Tackling the challenge of funding value-based care in the Medicaid program should be a top priority for the near future.
"We have a great opportunity in this room, in our organizations, and in this country to demonstrate what's possible over the next five, ten, fifteen, and twenty years," he said.