Provider Collaboratives Combat Healthcare Merger Pressures
Provider collaboratives help hospitals and health systems reduce costs and implement value-based reimbursement without engaging in a healthcare merger.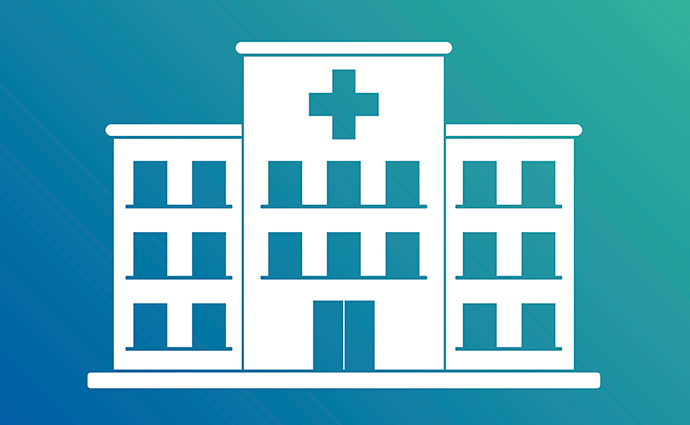 Source: Thinkstock
- Value-based reimbursement continues to drive healthcare merger and acquisitions activities. But hospitals and health systems can remain independent and achieve healthcare cost reduction and value-based reimbursement goals by joining a provider collaborative, a recent Deloitte report stated.
Deloitte researchers projected provider collaboratives to gain popularity as alternative payment model adoption accelerates.
"Many collaboratives are attractive to hospitals and health systems which are evaluating options to remain independent yet gain scale-related benefits; among these are cost savings ranging from tens to hundreds of millions of dollars from supply chain optimization and better resource utilization," the report stated. "Other benefits can include building the right foundation to participate in value-based care models, or improve population health, share best practices, and engage in advocacy efforts."
Using interviews from members of nine provider collaboratives, Deloitte researchers examined what provider collaboratives are, how they bring value to member organizations, and tips for collaborative success.
Defining provider collaborative and why they are important to providers
According to Deloitte, a provider collaborative is defined as "a group of independent yet aligned hospitals or health systems that form a legal partnership in pursuit of common goals and initiatives." The collaboratives may also include health plans or physician groups as members.
READ MORE: Surviving Solo with Independent Practice Association Support
A provider collaborative is an alternative to hospital merger and acquisitions. The financial and clinical requirements of value-based reimbursement continue to push healthcare organizations to merge with larger facilities. The need for economies of scale and data analytics tools for alternative payment models spurred an 8 percent growth in hospital merger activity between 2017 and 2016, Kaufman & Hall recently reported.
Unlike a full hospital merger, hospitals and health systems can formally partner without sacrificing their independence.
All provider collaboratives are unique, but researchers found the following general characteristics of the collaboratives studied:
• Maturity: Median age of collaboratives was four years, with the oldest collaborative formed in 1979.

READ MORE: Do Hospital Mergers Disincentivize Orgs to Lower Their Costs?

• Legal Structure: Five of the collaboratives were Limited Liability Companies in which owners actively participate in the collaborative's management and are protected against personal liability for financial obligations. Three also had contractual agreements and one was a shared services corporation.

• Number of members: Median number of members was six, with just two containing more than 13 health systems.

• Number of dedicated staff: Six of the collaboratives employed six or fewer full-time employees and only one had no dedicated staff.
The provider collaboratives also shared similar goals regardless of the market in which they resided. The common goals were reducing healthcare costs, supporting the value-based reimbursement transition, educating members on best practices, and improving advocacy efforts.
How provider collaboratives add value to hospitals and health systems
READ MORE: Preparing the Healthcare Revenue Cycle for Value-Based Care
The provider collaboratives increased the value of participating hospitals and health systems through healthcare cost reductions as well as softer measures of value, such as building trust, clinical collaboration, and engaging leadership.
One of the primary goals of a provider collaborative is to help hospitals and health systems achieve healthcare cost savings. Interviewed collaborative members noted that the majority of healthcare cost reductions stemmed from partnering for operations, sharing health IT systems, using shared laboratories, and group purchasing for supply chain management.
For example, one provider collaborative reported that it saved $8 million in supply chain costs in the three years after joining the collaborative. The members also realized total savings of $103.4 million in clinical engineering and $16.8 million in health IT.
Sharing reference laboratories also saved the studied collaboratives between $600,000 to $1 million per year.
Provider collaboratives also derived cost reductions from sharing data analytics capabilities and best practices for clinical pathways and operations.
For example, one collaborative reported decreased use of an expensive, and oftentimes unnecessary, procedure after sharing clinical data. The shared data revealed that member hospitals over used MRIs for acute lower back pain. Using a multi-disciplinary team from member organizations, the collaborative developed clinical guidelines to reduce low-value resource use.
Other collaboratives created central pharmacies using shared data and best practices from member organizations. One collaborative noted that it screened almost 4,000 prescription drugs to create a common drug formulary and promoted weight-based dosing of antibiotics, resulting in $2.8 million in annual savings.
Additionally, provider collaborative members found value in soft measures. The member organizations identified the following soft measures of success:
• Trust and strong working relationships

• Leadership engagement, including board participation and ability to make decisions

• Member satisfaction

• Member retention and requests from health systems to join
By including soft measures of success in value analysis, provider collaboratives shared best practices between member organizations and implemented initiatives, such as telemedicine programs, after sharing one member's success.
5 strategies for provider collaborative success
Deloitte researchers identified five strategies that hospitals and health systems should use to ensure provider collaborative success.
First, researchers warned healthcare organizations to be selective when choosing partners. Healthcare organizations should collaborate with other facilities that share a common vision and have C-suite level engagement.
"[M]any hospital and health system members said that sharing common visions, respecting each other, and having a strong desire to work together are important factors when forming a collaborative," the report stated. "When collaboratives are looking for potential partners, they often consider a health system's reputation, financial stability, market area, patient population, capabilities, and willingness to work on similar clinical initiatives as factors for determining a good fit."
C-suite level engagement is also key for forming a provider collaborative because agreeing on legal, infrastructure, and governance issues are typically the first important steps for development.
Second, hospitals and health systems should engage appropriate staff to work for the provider collaborative. Many collaboratives start without dedicated employees, using CEOs from the member organizations to lead the partnerships.
However, almost all of the studied collaboratives eventually hired dedicated staff for the group.
Key staff include directors, mid-level management positions, and member relationship managers. Collaborative leaders should hire based on problem-solving and facilitation skills, rather than technical expertise (eg, supply chain or clinical experience). Soft skills are critical to engaging with C-suite level executives and facilitating member relationships.
Third, provider collaboratives are more likely to realize healthcare cost reductions and value-based reimbursement goals by leveraging the strengths of each member and focusing on quick wins.
Hospitals and health systems should include staff from different service lines and management levels in working groups. The different perspectives should help collaborative members to set realistic goals.
Emphasizing short-term goals at first should also keep members committed. Although members should also be ready to quickly eliminate projects that are failing and move on to other cost-saving opportunities.
Fourth, provider collaboratives should create a robust and transparent governance model for success. Leaders should consider the following to create a comprehensive governance model:
• Board size should reflect the number of members and include representation from each organization

• Decision-making structures and voting rights should be based on collaborative size, with small collaboratives making decisions by consensus and larger groups using a majority vote approach

• Leaders should create working groups to carry out collaborative goals
The governance model should also include a shared healthcare data system to support decision-making.
"Using data analytics is imperative to help collaborative members understand and communicate variations in cost, quality, and utilization, and where to focus their initiatives," Deloitte researchers wrote. "Collaboratives reported using robust and comprehensive data to support population health efforts, understand current spend, and identify opportunities for cost savings in supply chain and operations (such as ED wait time or throughput)."
Fifth, researchers advised hospitals and health systems to be flexible with collaborative goals and initiatives. Most of the studied collaboratives noted that some goals became priorities over time as the collaborative matured.
For example, some collaboratives reported that they primarily formed to reduce healthcare costs via shared purchasing contracts. However, the groups shifted focus to reducing costs through risk-based contracts as accountable care organizations gained momentum.
As one interviewee told Deloitte researchers, "You have to flex and adapt to the changing environment and the changing issues that delivery systems are facing."