Provider Directory Accuracy Issues Persist for Medicare Advantage
CMS questioned the provider directory accuracy for nearly 49 percent of the locations listed online by Medicare Advantage Organizations.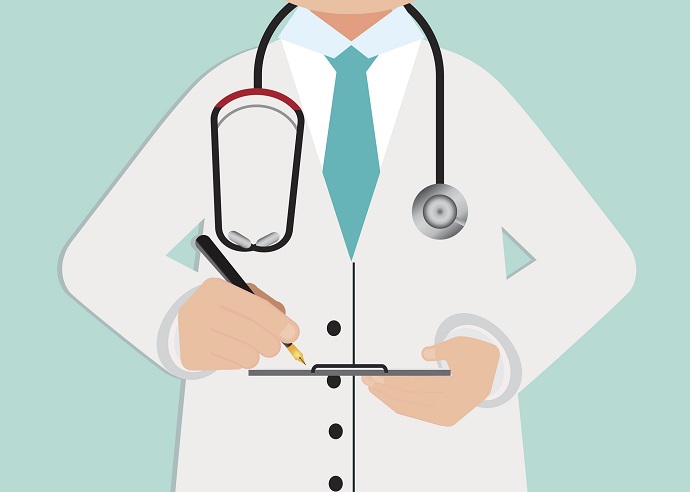 Source: Thinkstock
- Online Medicare Advantage provider directories are still not accurate, according to a recent CMS analysis of approximately one-third of Medicare Advantage Organizations (MAOs).
In its third round of online provider directory reviews, CMS analyzed the accuracy of online provider directories of 52 MAOs, which represented over 5,600 providers at 10,500 locations.
The federal agency found that almost 49 percent of the provider directory locations had at least one inaccuracy. The inaccuracies included provider not practicing or accepting the plan at the location listed, incorrect phone number, or the provider was not accepting new patients when the directory indicated they were.
The second review of MAOs found that 52 percent of the provider directory locations listed had at least one inaccuracy.
"The third review round identified significant errors within online provider directories. At a minimum, many of the findings suggest the discrepancies will increase the member's frustration with the MAO. Frequent inaccuracies may also prevent sufficient access to care. Because MAO members rely on provider directories to locate in-network providers, accurate information is critical," CMS wrote in the report.
READ MORE: Provider Data Integrity Key to Directory Accuracy, Value-Based Care
"Further, directories that include locations where a provider does not practice or state that providers are accepting new patients when they are not call into question the adequacy and validity of the MAO's network as a whole," the report continued. "These inaccuracies can create barriers for members to receive services critical for their health and well-being."
Patient access to care is especially at risk when provider directories are inaccurate. And about 42 percent of all locations in the provider directories also had a deficiency with the heaviest weight, meaning the inaccuracy would impact care access the most.
Deficiencies where the provider should not have been listed at the location or where the provider was not accepting new patients when the directory stated they were, as well as incorrect phone numbers, are the highest weighted. Whereas incorrectly spelled names are deficiencies with the lowest weight.
"These findings suggest that MAOs are not adequately maintaining the accuracy of their provider directories. CMS found that these findings were not skewed by a few organizations, but rather they were widespread in the sample reviewed. Very few organizations performed well," CMS emphasized in the report.
But providers are also facing issues with provider directory accuracy. A February 2018 poll from the American Medical Association (AMA) showed that 52 percent of physicians reported patient coverage issues at least once a month because of provider directory accuracy problems.
READ MORE: Type of Provider Data Presented Influences Patient Volume, Choice
MAOs are publishing inaccurate online provider directories because of a general lack of internal auditing and testing of directory accuracy, CMS explained.
"Instead, MAOs placed full faith in credentialing services and vendor support, and even in provider responses," the report stated. "Based on plans' responses, these practices, while typical, have not been found to be a reliable means of ensuring directory accuracy. Moreover, if MAOs had implemented routine oversight of their processes for data validation, errors in the provider directory would have become apparent."
MAOs should develop a proactive data verification strategy rather than rely on vendors or providers to update information.
"MAOs must proactively reach out to providers for updated information on a routine basis. They should actively use the data available to them, such as claims, to identify any provider inactivity that could prompt further investigation," CMS advised.
Collecting data on the group, rather than the provider, level may also be creating provider directory accuracy issues, CMS reported. Group practices often list a provider at a location because the group has an office there, but the specific provider may not or rarely see patients at that location.
READ MORE: Payer Collaboration Key to Value-Based Reimbursement Strategy
Creating a centralized repository for provider data may improve Medicare Advantage provider directory accuracy, CMS suggested in the report.
"Through the insight gained from our reviews, it has become clear that a centralized repository for provider data is a key component missing from the accurate provider directory equation," the agency elaborated. "CMS is currently looking at the provider data the agency collects to determine how it may be used to foster a collaborative industry approach to achieving a centralized location for provider data."
A centralized repository, however, will require provider data standardization, which is not currently widespread in the healthcare industry. In fact, few authoritative data sources and provider data standards exist, the Provider Data Action Alliance recently reported.
"Variations in the format, exchange, content and understanding of the uses of provider data represent an unnecessary cost to the healthcare system and an obstacle for patients and other users of data who need access to reliable provider information," the group convened by CAQH wrote. "As a result, provider data is communicated inefficiently, causing attrition during transmission and encouraging data users to source data directly rather than decipher inconsistent datasets that have been sourced by others."
With standardized provider data, the industry can collaborate to create a centralized authoritative database, the group stated. Key functions of the database would be to aggregate sources of truth for provider data elements, implement best practices for provider data accuracy, and offer a portal into the dataset for data producers to update information.
While a centralized database is high on the wish list of many industry leaders, including CMS, the federal agency stressed that the creation of a repository will take time and effort and it should not push short-term solutions down on the priority list.
"We encourage MAOs to look for more near-term solutions to improving directory accuracy, such as performing self-audits of directory data, working with group practices to ensure that providers are only listed at locations where they accept appointments, and developing better internal processes for members to report directory errors," the report concluded.