Provider Orgs Seek Healthcare Costs Tools for Value-Based Care
More healthcare facilities plan to implement or upgrade healthcare costs tools, like enterprise resourcing planning solutions, to participate in value-based care, a survey showed.
- Provider organizations are increasingly looking to implement healthcare costs tools to better manage healthcare supply chain costs under value-based care models, a recent Black Book Market Research survey stated.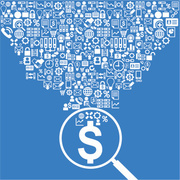 The survey of 1,158 healthcare procurement and technology leaders revealed that more healthcare organizations are interested in using or replacing an enterprise resource planning solution, especially as value-based care becomes more prevalent.
"In a payment environment that reimburses for value, it has become more critical to understand exactly how much it costs to deliver patient care," stated Doug Brown, Managing Partner of Black Book. "Clumsy costing based on uncoordinated data will become perilous for hospitals at risk."
The healthcare enterprise resource planning software market only grew by less than 2 percent in 2015 because many healthcare organizations prioritized ICD-10 implementation, healthcare cybersecurity, population health management, and data analytics projects.
As a result, less than 29 percent of hospitals reported implementing a healthcare enterprise resource planning product.
READ MORE: Higher Hospital Costs Stem from ICU Overuse for Some Conditions
"Crucial back-end software that manages finance, supply chain and inventory management, purchasing, payroll and coding have been disregarded into a confused entanglement of different products that don't communicate and left executives with the inability to realize cost savings in preparation of value-based care," stated Doug Brown, Managing Partner of Black Book.
Brown explained that many healthcare leaders have opposed using or upgrading enterprise resource planning solution because they were "perceived as carrying a high price tag in a time when clinical deployments overwhelmed hospital staff and budgets."
However, healthcare leaders in the fourth quarter of 2016 viewed enterprise resource planning products as healthcare supply chain management solutions, the survey indicated.
Supplies represented 30.5 percent of the average hospital's annual operating budget in 2016. But 57 percent of C-suite executives reported that they did not have a deep understanding of the impact or complexity of their supply chain until they implemented value-based care models.
Under value-based care, alternative payment models require healthcare organizations to accurately measure and compare medical costs with outcomes, making enterprise resource planning solutions more attractive to healthcare leaders.
READ MORE: NAM Advises Leaders to Prioritize Value-Based Purchasing Reform
About 69 percent of IT leaders said they will prioritize healthcare supply chain in 2017 as "the most valuable asset for actionable data mining" rather than population health and data analytics tools.
Healthcare enterprise resource planning tools could also help to overcome other healthcare supply chain management challenges identified in the survey. Most materials managers (93 percent) stated that their organizations used poor inventory control technology and processes, which resulted in overstocking, high supply and labor costs, and nursing staff frustration.
Nurses and other clinical staff may have felt frustrated with outdated healthcare supply chain technology because they spent an average of 34 percent of their time on supply chain-related duties, like locating items, according to another recent Black Book survey.
Some healthcare leaders also reported in the most recent survey that their enterprise resourcing planning systems were almost obsolete. About 35 percent of those with systems said that their organization deferred maintenance and/or delayed upgrades over the last three years.
Roughly 15 percent of leaders stated that their existing systems would be obsolete in the next two years.
READ MORE: Healthcare Spending Varies More by Provider Than Hospital
The push to implement enterprise resource planning solutions also reflected how obsolete systems could not accommodate many value-based care requirements, the survey indicated. Current systems could not divide patients based on healthcare spending, complexity, or resources, according to 84 percent of respondents.
In response to obsolete systems and healthcare supply chain management challenges, more healthcare organizations are seeking cloud-based enterprise resource planning solutions. Approximately 92 percent of healthcare leaders stated that the enterprise resourcing planning future is mobile and involves a cloud with securing networking and analytics.
Another 88 percent of healthcare CFOs who are looking to replace their enterprise resource planning system in 2017 also preferred a cloud-based solution.
In addition, cloud enterprise resource planning solutions had the highest client satisfaction scores as well as speedy implementation and scalable total costs ratings.
"The idea is that you have general ledger, accounts payable, budgeting, forecasting and cash management all accessible anywhere, whether in the operating room, purchasing, or in administration."
With more demand for cloud products and updated solutions, the survey showed that the vendor market grew from just a handful of vendors in 2013. Surveyed healthcare leaders ranked Oracle/Oracle ERP Cloud as the top healthcare enterprise resource planning vendor for 2017, followed by Cerner/Siemens ERP and Workday.
Cerner and Oracle also took top spots for highest client loyalty and retention rankings from current customers.
Dig Deeper:
• Top Revenue Cycle Management Vendors and How to Select One
• Goals and Guidance are Key to Healthcare Big Data Analytics