Putting Both Feet in the Value-Based Care, Reimbursement Boat
Partners HealthCare CFO shares how defining value, investing in lower-cost sites, and addressing social determinants will help providers transition to value-based care.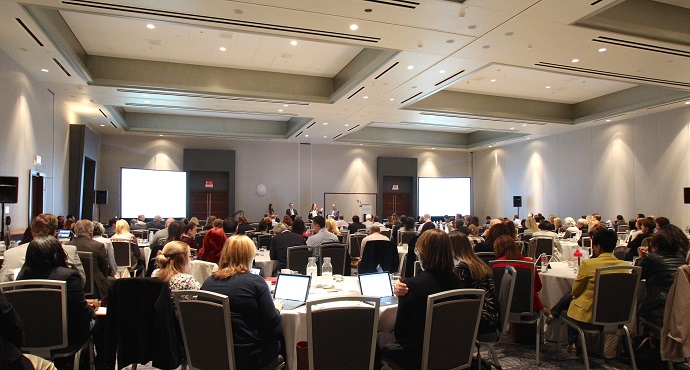 Source: Xtelligent Healthcare Media
- "Do not put each foot in a different boat," warned Partners HealthCare CFO Peter Markell at Xtelligent Healthcare Media's third annual Value-Based Care Summit in Boston.
But the current reality in healthcare is that providers are doing just that. Healthcare organizations are operating in both the traditional fee-for-service and value-based reimbursement worlds even though the payment models have competing interests.
Value-based reimbursement is attempting to reduce the country's excessively high healthcare costs, which are twice that of similar countries.
But value-based reimbursement's emphasis on managing total medical expenses, or TME, does not mesh with the hospital's current operating model, which still relies on fee-for-service.
"The whole issue with managing TME is that the measurement and rewards system for TME can be counter to the measurement and reward system for fee-for-service," said Markell, who serves as the Executive VP of Administration, CFO, and Treasurer of the Massachusetts-based health system.
READ MORE: Best Practices for Value-Based Purchasing Implementation
Hospitals and practices still depend on fee-for-service to keep their doors open. Overall, only 34 percent of healthcare payments made in 2017 stemmed from an alternative payment model, according to the most recent data from the Health Care Payment Learning and Action Network.
As a result, healthcare organizations must focus on high-volume, revenue-growing areas to keep the operation running.
"If you read a hospital business plan, they all read the same. I have to grow ortho. I have to grow cancer. I have to grow cardio. I have to grow surgery. Simple as that," Markell stated.
The problem is that relying on high-volume services works against the core of value-based reimbursement - managing total medical expenses by keeping patients out of the hospital.
"It's hard to manage trying to hold both of your feet in both of those canoes," Markell said. "You hope the stream's going to stay where it's relatively safe and not diverge because it's going to hurt."
READ MORE: Good Data, Better Value-Based Care Can Boost Population Health
Providers, however, can shift their focus to value-based reimbursement and drive down costs by applying an appropriate definition of value, he explained.
Defining value to make the transition away from FFS
Healthcare stakeholders may be having trouble jumping into the value-based reimbursement boat because the definition of value differs by each provider, payer, and other healthcare leaders, Markell told the audience.
"The really important part of the whole discussion is you have to define what value means," he said.
"In a normal retail market, it's very clear who determines value. It's the individual. You decide when you go to a restaurant, a store, buy a TV, etc. You are the one determining value," he added. "Healthcare is a little more complicated because you have employers and some employers take risk directly, they're self-insured. Others get insurance through full insurance companies."
"And as a healthcare provider, we're also a massive consumer of the healthcare system. Our healthcare costs are $800 million a year, just for perspective," he continued. "Then, you have the government and any individual whether they're covered by insurance or they don't have coverage."
READ MORE: Preparing the Healthcare Revenue Cycle for Value-Based Care
Markell sees the value equation in healthcare as, "Outcomes plus appropriateness plus the patient experience and the cost."
Providers need to define good outcomes and who does them, he continued. For Markell, the outcomes are broken down into three care categories: primary care, episodic care (i.e., birthing episodes), and the chronic care.
The chronic care group is going to be a key outcomes driver in the value-based world.
"How do you best manage chronic care," he posited. "Because that is one of the real keys to managing healthcare in the future."
With managing the outcomes of all three care groups, providers must simultaneously think of care appropriateness.
"Appropriateness is actually the most important driver of the cost discussion in the US," he said. "You could do something and have a great outcome, but what if it really wasn't necessary? The outcome looks great, but maybe you didn't need it."
As patient financial responsibility grows and consumers take more of an interest in leading their healthcare, the patient experience also becomes important in the value equation.
"The quality of the clinical care will come first, but the whole patient experience is going to matter," he elaborated. "Did I really feel like I mattered or was I just another cog being pushed through the care delivery system, both clinically and administratively? That's going to be a differentiator in value."
Finally, cost factors into the healthcare value equation, especially with value-based reimbursement's focus on controlling total medical expenses and ensuring patients receive the highest care quality at the lowest costs.
How to deliver value in healthcare
The leading belief among providers is that supply chain reductions can solve the healthcare cost problem in the country and add value to the healthcare system, Markell stated.
In fact, a recent survey by the consulting firm Kaufman Hall confirmed that most hospital and health system executives (72 percent) focused on labor costs, productivity, and supply chain expenses as their top areas for cost reduction in the past year.
However, the focus on traditional supply chain areas for hospital cost transformation resulted in lackluster cost reduction results. Less than one in five executives reported cost reductions of more than five percent in any priority area in the last year.
"There's this belief that the healthcare supply chain can, on its own, solve the healthcare cost problems in this country. Not true," Markell asserted.
Healthcare organizations should be looking at where they send their patients to truly bend the healthcare cost curve and deliver value to their patients, he contended.
"Site of care, more than services or purchase, is going to change a lot going forward," he said. "The real dilemma is trying to move things out of hospitals back down through the systems down to the lower cost sites. The improvement in technology and the use of data are going to really change this and push care to lower cost sites."
Partners itself is looking to invest more outside of the hospital to deliver value to its patients.
"We will make a significant investment over the next five years in ambulatory sites," he explained. "If you look at our capital plan for the next five to ten years, we have to revitalize our academic campuses and we're going to make major investments in ambulatory care and in data and digital health. Those are the three primary drivers that are sitting in our capital plan. And all are about trying to get care to the most effective site of care from a cost and quality point of view."
Investments in care settings outside of the hospital will also address the patient experience component of the value equation by offering more convenient access to care for consumers, he added.
In addition to expanding care options, addressing social determinants of health will also be critical to increasing value in healthcare, Markell stressed.
"Here's the sneaky little issue when we talk higher risk, higher cost patients – 70 percent of people who are defined as high-cost, high-risk have mental health or substance abuse issues," he said. "And we, as a society, have historically chosen to ignore that, and under-reimbursed it."
"The socioeconomic determinants are a big driver of healthcare costs," he continued. "But when we look at these high costs in high-risk areas, a lot of it is not going to be solved by federal intervention, but social intervention."
The question of how to add value in healthcare under alternative payment models is: How do you deal with psychiatric and substance use disorders to help these patients adhere to a medical or rehabilitation regimen that will ultimately reduce costs while improving care quality?
"There are instances where people who have no social outlets will come to the emergency room just to see people and talk to people," he explained. "Others will just be frequent flyers because they can't take care of themselves. They don't have air conditioning, so they come to the emergency room."
"We looked at our top half of the one percent that we take care of and they cost $20,000 a month to treat," he continued. "They're frequent flyers. They're in and out of the emergency room."
The key to lowering spending on the high-cost patient population will be to prevent them from becoming those high-cost, high-risk patients in the first place, Markell pointed out.
"Globally, if you want to get healthcare costs under control, you have to manage the high-cost, high-risk patients better and you have to prevent people from getting into that high-cost, high-risk category," he said.
However, implementing initiatives that will expand lower-cost care options and address social determinants of health will not work unless the healthcare industry commits to value-based care and reimbursement.
"That is the dilemma of having the foot in either canoe," he said.