Quality Improvement Projects Save Children's Hospitals Millions
Executive support and hospital culture helped quality improvement initiatives at two children's hospitals save millions.
Source: Thinkstock
- Care quality improvements require hospitals to invest their money, time, and staff. The investment may be large, but for two children's hospitals it paid off, saving the organizations millions and reducing costly accidents and unnecessary utilization.
Children's hospitals manage a unique population compared to general acute care facilities. But their mission is the same as all other hospitals: provide the highest quality care for their patients.
With their drive to deliver high-value care in mind, Nationwide Children's Hospital in Ohio and Yale New Haven Children's Hospital in Connecticut embarked on quality improvements efforts to address specific issues within their organizations that were impacting patient outcomes and cost.
Their quality improvement projects paid off in more ways than one. Nationwide has reported significant improvements in asthma control, resulting in $5.2 million in savings, while Yale New Haven Children's Hospital has seen patient safety and error reporting increase, catching $3 million in savings for the hospital.
Nationwide Children's Hospital asthma control initiative
About seven million children have asthma, meaning one in 11 children suffer from the chronic condition, the Centers for Disease Control and Prevention (CDC) reports. And this number is expected to rise as the proportion of people with asthma in the US grew 15 percent in the last decade.
READ MORE: NJ Quality Improvement Model Lowers Healthcare Costs by $641M
Asthma is not only a serious health condition, but it is an economic strain on individuals. According to the most recent data from the CDC, the average yearly cost of care for a child with asthma was $1,039 in 2009.
Adding to the cost is the lost productivity and quality of life. The chronic condition has led to 10.5 million missed school days and 14.2 million missed work days.
While families are shouldering a substantial portion of the financial burden, hospitals are also finding their expenses rising as individuals with uncontrolled asthma seek treatment in more expensive care settings. Approximately 1.7 million emergency department visits had asthma as the primary diagnosis in 2015, and the chronic condition was also responsible for 1.3 million hospital outpatient department visits.
Aiming to improve the quality of life for children with asthma, Nationwide Children's Hospital decided to embark on a journey to reduce emergency department visits for children with asthma.
"Emergency department utilization is linked to poor asthma control and we also know that poor asthma control leads to kids being in school less often and their parents being at work less often," Dane Snyder, MD, FAAP, Chief, Section of Ambulatory Pediatrics, and Clinical Associate Professor at the hospital recently explained to RevCycleIntelligence.com.
READ MORE: Hospital Utilization Management Can Reduce Denials, Improve Care
"So, we started back in 2011 very simply with trying to follow established guidelines and literature that was already out there. What has worked in the past? And it started with providing asthma action plans to patients."
With this foundation, Snyder and his team focused on taking care of asthma patients while they were in the clinics. He aimed to prevent costly emergency department visits by standardizing how providers controlled asthma while patients were in the primary care office.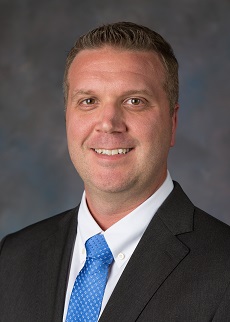 "One of the very first things we did was provide asthma control tests, which is a validated tool to screen for asthma control," he said. "Our goal was to provide that at each visit in which we saw a patient with asthma regardless of the reason why they were in the office."
Addressing asthma control during all primary care visit was key to preventing emergency department visits and other costly events in the future.
READ MORE: Good Data, Better Value-Based Care Can Boost Population Health
"We started looking at when we have a patient who is poorly controlled and is in the office. Are we stepping up their medication or starting a new medication that follows guidelines? That was what caused the biggest impact over the course of this six years," he remarked.
Documentation of asthma control efforts also led to Nationwide's success with reducing emergency departments 24 percent and saving millions.
"Once we were able to hit our goal of providing and recording asthma control tests, at our goal percentage of visits, we moved onto broader documentation of a complete asthma note that followed EPR3 guidelines that were already published, involving asthma impairment and asthma risk," he said.
"We couldn't really start to look at what impacted outcomes the most and how we managed our patients until we documented in the electronic medical record on a consistent basis," he continued. "Until we had that standardized documentation, we couldn't really evaluate how well we were taking care of our patients from the management standpoint."
Through standardized workflows and clinical documentation Nationwide realized over $5 million in savings by preventing asthma patients from relying on the emergency department to handle their symptoms.
Yale New Haven tackles patient safety risks and medical errors
While improved management of a chronic condition avoided utilization of expensive hospital services in Ohio, Yale New Haven Children's Hospital saved up to $3 million by preventing patient safety and medical error events.
Adverse patient safety events and medical errors are the third leading cause of death in the US, researchers reported in the British Medical Journal. And a separate analysis by NORC at the University of Chicago and the IHI/NPSF Lucian Leape Institute showed that 21 percent of patients faced a medical error.
These adverse events increase costs for both patients and providers. A medical error may result in complications after a procedure, resulting in a longer hospital stay, or a patient safety event may lead to a lawsuit.
While no provider intends to jeopardize their patient's health, missteps do occur.
Aiming to ensure workflows prevent these expensive patient safety risks, Yale New Haven Children's Hospital had to start tracking their care delivery, explained Matthew Grossman, MD, Assistant Professor of Pediatrics at the Yale School of Medicine and Vice Chair of Quality, Department of Pediatrics.
"It started by trying to measure harm. We didn't have any idea how often that was happening. So, the first thing was to create a system for how we were going to categorize harm and then start to measure that," he said.
The hospital started to track not only general harm to patients, but specific errors and patient safety risks, such as central line infections.
"When we started measuring our serious safety events, the number went up because we weren't measuring them so it started pretty much at zero," he reported. "At our peak, we had 15 in one year and then we went about 650 days without having one."
Now that the children's hospital could measure serious safety events, providers started to manage them.
After launching the quality improvement project, Grossman noticed that reported events were going unnoticed.
"Nothing seemed to happen when people reported things. It went into the ether and if it was a big error and you were involved, then the concern was more about what was going happen to you. There wasn't a lot of incentive to report anything," he elaborated.
"We had to change those incentives, starting with the premise that people who are in our field really want to do the best for their patients. And if we're punishing people for those things when they're trying their best, it's going to lead to worse outcomes."
Grossman and his team redesigned how the hospital responds to reported events by sending staff thank you emails every time they brought an event to the attention of hospital leadership. They also created daily safety reports that documented any reported incidents and how the hospital was going to follow up on those events.
By tracking patient safety risks and events and putting that information into the hands of providers, department leaders were able to modify workflows to prevent these costly adverse events from happening again.
"Rarely is the answer to preventing harm not to do it that way again. It's usually how do we fix the system so this is much harder to have happen," he said. "Our team will help, but the leadership and the folks involved will work to fix those things and ideally build a system change, so we are ensuring that something like this doesn't happen again."
Grossman and his team regularly follow up with providers to show them their reports are valuable because their report prompted a system change to improve patient outcomes and reduce costs for all involved.
As a result, event reporting jumped 852 percent and the hospital realized $3 million in savings.
Importance of culture and leadership
Both Nationwide and Yale New Haven Children's Hospital realized millions in savings from improving care quality. And both attributed their success to hospital leadership and culture.
"One of the key things for us was the support of our leadership," Grossman said. "From the beginning, both our medical school leadership and our executive director of the children's hospital have been cheerleaders and supporters of this work. If the top doesn't care, it makes it much harder."
Executive and administrative support was also key at Nationwide, which operates 68 facilities across Ohio and beyond.
"With how many providers and offices there are, communication is very challenging," Snyder pointed out. "So, our executive leadership at the very top of the hospital really supported us by providing physician FTE resources. It allowed extra physician FTE to be dedicated to asthma quality improvement and that's helped with not only having a team of people to work with, but also disseminating the information and being able to communicate more effectively with all of our offices."
"It also allowed us to have quarterly in-person meetings with every clinic and having more physician FTEs allowed us to split the clinics so that it was feasible," he added.
Hospital culture also played a major role with quality improvement, Grossman and Snyder agreed.
At Yale New Haven Children's Hospital, Grossman and his team had to figure out how to modify their hospital's culture to encourage reporting of patient safety risks and events.
"There are some things that can be automated through your medical records system, like if you're using reversal drugs for overdoses. It can trigger that. But that's only going to be a small portion of reporting," he explained.
"It really comes down to the staff reporting those events. Our original culture was not to do that. Mistakes were bad, so you want to try and not have those and if they occur then something went wrong."
Grossman ultimately had to figure out how to shift his hospital's culture to support patient safety reporting. His team fostered such a culture by acknowledging when staff report an event and ensuring staff knew how the hospital intended to correct workflows to prevent similar events in the future.
"We've been working to change how people look at that. It's always a work in progress but we certainly have moved a lot from where we've started," he said.
For Snyder, quality improvement for asthma patients truly occurred when his staff changed their attitude and behaviors with asthma control.
"In the past, we would say, it doesn't matter what we do, our patients are going to behave a certain way and we can't change how they behave with healthcare utilization. We had people in our own institution, in our own network, tell us that," he explained.
"But what really contributed to the change in behavior in our patients was that we changed our behavior first," he continued. "We didn't routinely address asthma unless the patient was sick, or unless the family was there because their child was having asthma problems. How could we expect our patients to think of asthma preventively at home if we didn't do that in the office and be that role model for them?"
As hospital culture shifted, patients and families at Nationwide started to view asthma preventatively, resulting in fewer emergency department visits, while providers at Yale New Haven Children's Hospital realized savings by feeling comfortable and supported when reporting possible errors.
Improving how providers deliver and report care may have generated millions in savings, but the shift in hospital culture and executive support will ensure the quality improvement initiatives continue to enhance care delivery and generate continued savings.