Readmissions, Post-Acute Care Drive Variation in Bundled Payments
Cost variations for cardiac bundled payments primarily stemmed from post-discharge care, indicating providers should focus on reducing costs after the initial hospitalization.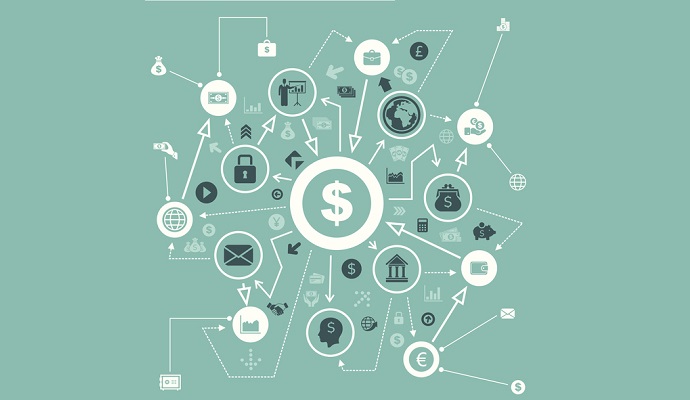 Source: Thinkstock
- Hospital readmissions, professional fees, and post-acute care payments are key drivers of cost variations for providers participating in 90-day cardiac bundled payment models, a recent JAMA Surgery study revealed.
"These results underscore that there are meaningful opportunities to improve quality and reduce costs in CABG [coronary artery bypass grafting] bundled payment programs, and success will require clinicians and hospital leaders to pay particular attention to care beyond the initial hospitalization," wrote the University of Michigan researchers.
Using statewide claims registry data from 2012 to 2015, researchers discovered that mean total episode payments ranged from $54,399 to $45,487 for 33 hospitals engaged in coronary artery bypass grafting bundled payments under public and private payers.
Researchers set out to uncover the primary reasons for the 16.4 percent, or $8,912, payment difference between hospitals in the highest and lowest quartiles.
They found four major drivers of cardiac bundled payment variation: payments for index hospitalization, professional services, post-acute care, and hospital readmissions. The analysis showed the following cost differences among the drivers:
• Readmission payments among hospitals in the highest quartile were $3,579 versus $2,646 at hospitals in the lowest quartile, accounting for a 35.1 percent difference

• Professional payments for hospitals in the highest quartile averaged $8,060 compared to just $6,021 in hospitals in the lowest quartile, representing a 33.9 percent difference

• Hospitals in the highest quartile reported 29.6 percent greater post-acute care payments than hospitals in the lowest quartile ($7,663 compared to $5,912)

• Highest payment quartile hospitals had 14.6 percent greater index hospitalization payments than hospitals in the lowest quartile ($34,992 versus $30,531)
A sensitivity analysis of just Medicare patients also revealed similar results, but the cost difference stemming from hospital readmissions was significantly greater. Hospitals in the highest quartile reported an average of $3,923 in readmission payments compared to just $2,559 for hospitals in the lowest quartile, representing a 53.3 percent difference in payments.
The variation in hospital readmission payments came from coronary artery bypass graft patients who experienced multiple readmissions. Hospitals in both the highest and lowest quartiles had similar rates of patients with single readmissions (14.8 percent versus 13.7 percent).
However, the rate of patients with multiple hospitalizations after discharge was significantly higher for high-cost hospitals. The most expensive hospitals had a 77 percent greater rate of patients with multiple readmissions.
With a large share of patients with several readmissions, the highest quartile hospitals incurred substantially greater costs. Patients experiencing several readmissions had mean episode payments of $85,983, largely from spending 35 out of the total 90 days hospitalized.
Conversely, patients with a single readmission spent just 18 out of 90 days hospitalized, resulting in mean costs of $61,712.
Variations in professional payments among high and low-cost hospitals came from differences in inpatient evaluation and management (E&M) claims. E&M payments depend on the total hospitalization length, including days for the index hospitalization and readmissions, as well as the volume of hospital E&M services furnished per day.
Patients treated at the high-cost hospitals in the study incurred greater professional costs because they spent an average of 2.6 more days in the hospital and had 0.8 more E&M claims per day compared to patients at the lowest-payment hospitals.
In terms of post-acute care variations, researchers attributed payment differences to the use of inpatient rehabilitation services. While patients across the hospitals faced similar post-acute care utilization rates, the most expensive hospitals used significantly more inpatient rehabilitation services (13.2 percent versus 3 percent at low-cost hospitals).
The high-cost hospitals also employed fewer outpatient rehabilitation services compared to their low-cost peers.
As a result, inpatient rehabilitations payments were $1,104 more at hospitals reporting the highest payments.
While index hospitalization payments were not a significant driver of cost variations in cardiac bundled payments, researchers noted that the 14.6 percent difference between quartiles stemmed from index Diagnostic-Related Group (DRG) intensity.
The study's findings showed that payments for post-acute care, hospital readmissions, and professional services similarly cause cost variations for hospitals in 90-day cardiac bundled payments. The results add to previous analyses that claim post-acute care costs are the greatest driver of payment variations in 30-day bundled payments.
However, under contemporary bundled payments that extend care episode lengths to 90 days, post-acute care payments represented a 29.6 percent cost difference, while readmission cost variations accounted for a 35.1 percent difference and professional costs accounted for a 33.9 percent difference.
With coronary artery bypass graft episodes commonly targeted by public and private payers for bundled payment models, hospital leaders should be aware of cost variation drivers associated with the procedure and post-discharge.
"For hospital leaders and clinicians, our findings suggest that succeeding in contemporary CABG bundled payment initiatives requires improving the value of post-discharge care and reducing readmissions," researchers concluded.