Rethinking the Claims Clearinghouse Relationship Helps Hospitals
Vibra Healthcare improved its clean claim rate and exceeded collection goals by partnering with a claims clearinghouse that acted as more than an intermediary.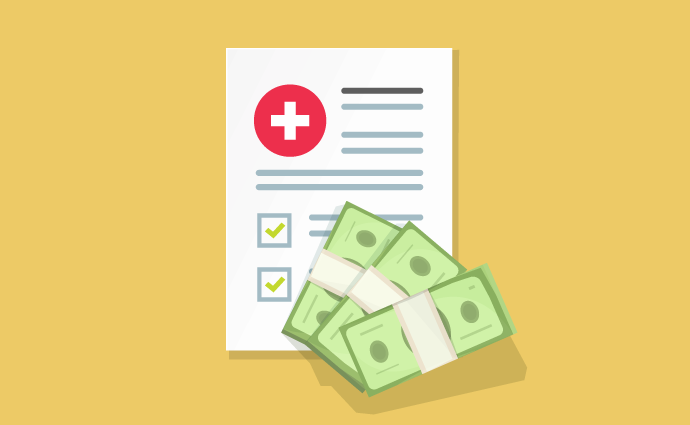 Source: Thinkstock
- A growing network of post-acute care hospitals based in Pennsylvania recently achieved a near perfect clean claims rate and uncovered $12 million in inappropriate payer denials after switching its claims clearinghouse vendor.
Vibra Healthcare is a network of more than 50 post-acute care hospitals and 15 outpatient physical therapy centers across 19 states. But that wasn't always the case.
A couple of years ago, the post-acute care provider did not have the geographic reach it does now. Vibra Healthcare used to be a small network of post-acute care hospitals and outpatient centers that used a clearinghouse to scrub, submit, and process their claims.
Strategic investments and acquisitions enabled Vibra Healthcare to expand its footprint and start delivering high-value post-acute care to new patients in new areas. The provider saw the network's growth as a sign of success.
However, their clearinghouse was hindering the growing organization's financial success.
READ MORE: Claims Management Automation Progresses, But Opportunities Remain
"We were getting a lot of paper remits and we wanted to convert them to electronic files," Kraig Couture, Senior Vice President of Revenue Cycle, recently explained to RevCycleIntelligence.com. "Paper remits were fine with ten hospitals, but we would soon have five, seven, ten, fifteen more hospitals. I saw the volume keep growing and growing and there were so many paper remits that it didn't work with that clearinghouse. They said they couldn't send us electronic files and electronic remits."
On top of paper remittance advice, the clearinghouse also did not offer the growing post-acute care provider with more claim denials detail.
"It seemed more like a basic system and at my level, I was able to see claim denials," he added. "But what kind of denials we were getting, what they were for, what percentage they were compared to others, and what we were doing about those specific denials was not available in our system."
As an expanding provider, Couture now needed information on specific hospital performance, not just enterprise-wide denials management performance.
"Unfortunately, there wasn't a lot of customization available with our clearinghouse," he said. "It was cookie-cutter. And as we were growing, it seemed like we were leaving the vendor behind. We wanted to get new technology or help with getting the information we needed out of the system for denials and claims, as well as helping us remap processes."
READ MORE: Key Ways to Improve Claims Management and Reimbursement in the Healthcare Revenue Cycle
"But every time we requested something from the vendor it was a significant investment of dollars on our side. I felt that they were not a partner to us as we were growing. We were just a customer."
With days in accounts receivable (A/R) lagging and claim volume growing, Couture set out to identify a clearinghouse vendor that was widely used by other providers and that could grow with the expanding provider.
After identifying the top clearinghouse vendors using market reports, Couture spoke with the top vendors in the market and narrowed the prospective vendor list to two. A committee of top leaders at Vibra Healthcare and several calls to vendors later resulted in a decision.
Couture and his team decided to implement Waystar's clearinghouse solution, as well as a suite of other claims management technologies from the company.
"They had technology that we didn't even have, like being able to take a paper check that has come in the mail, scan it into their system, and create an electronic file for us," he stated. "We thought that was like Christmas morning because we have so many of those. By having electronic files, it saves our folks from sitting there having to key in remits into the system. There are a lot of back-end processes that we have in place that work off electronic files, so it was great."
READ MORE: 3 Best Practices for Hospital Claim Denials Management
With the new vendor, providers and staff at Vibra Healthcare's central business office also gained the ability to instantly see claim denials.
"We used to have to wait for a remit to come to us to start working denials. We would wait for the denial to arrive in the mail or via e-mail. We would print it off and hand it to somebody," he explained.
"Now with the system, we get the denial back electronically before the remit ever arrives and the appropriate people are looking at the claim denials every single day," he continued. "So, as soon as that denial comes back to the system, a biller or that follow-up person sees it and works it. We've cut out the delay, which could be seven to ten days if the remit was sent in the mail."
Instant denial information significantly improved days in A/R, as well as Vibra Healthcare's clean claim rate, Couture reported.
"We're now running a 98 percent clean claim rate and I'm able to easily see that in the system," he said. "I can see it enterprise-wide or I can drill down one hospital at a time to see how that facility is doing in terms of denials and identify any issues they may have with some claim denials."
Cleaner claims and fewer A/R days resulted in the provider exceeding their collection goals. The provider brought in more than $1 billion through payer remits in a 12-month period while also managing higher claim volumes with fewer billing staff.
Couture attributes Vibra Healthcare's financial success to the provider's partnership with the clearinghouse vendor. Rather than seeing the provider as merely a customer, Waystar ensured Vibra Healthcare implemented the solutions that were tailored to their business models.
"That set the tone for us and we knew that we were valued as a customer. We were important and if one of our needs didn't fit in the system, our project manager worked with us to find a way for us to change on our end or for them to change their end," he said.
Establishing a partnership with the clearinghouse was a positive change for Couture, who said some vendors "are just out there to bill you and they only have the ability to make changes as long as you're willing to pay for it."
That type of nickel-and-diming won't help providers in the current environment, he warned.
"In healthcare, it seems like every year reimbursement continues to go down. The government constantly cuts reimbursement and commercial payers do whatever they can to deny or delay claims," he concluded.
"We need to focus on doing the best billing service we can for our hospitals at the least cost possible because you can't be spending millions of dollars on the backend, when really that money needs to go into patient care. You need to find a vendor who's not going to nickel-and-dime you for every single bill you want to send out the door and who has the ability to see what needs be done going forward to make processes better."