Revenue Cycle Management, Upgrades Jump to Top Hospital Priority
Revenue cycle management is bypassing population health and data analytics as top priorities for struggling hospitals, while top-performers focus on system upgrades as 2017 ends.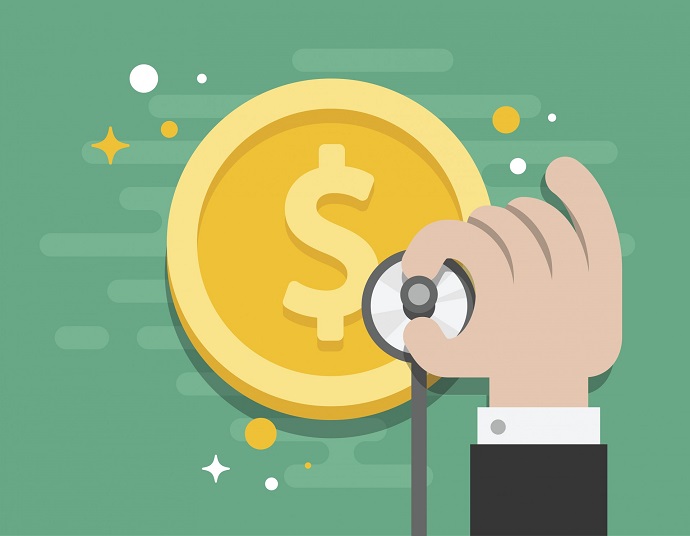 Source: Thinkstock
- Hospitals leaders are pushing revenue cycle management to the top of their priority lists in the last quarter of 2017, a recent Black Book Market Research survey uncovered.
Almost three-quarters of struggling hospitals are prioritizing revenue cycle management over a number of initiatives, including population health, data analytics, physician practice acquisitions and recruitment, and patient engagement.
The survey of over 6,000 financial and business operations leaders at health systems, as well as more than 5,600 physician practice and other care site leaders, also showed that profitable hospitals are focusing on revenue cycle management as 2017 ends.
Approximately 94 percent of financial leaders in hospitals with margins indicating long-term viability (over 3 percent) stated that successful revenue cycle management transformations are already in place.
Hospital financial leaders have also already planned to allocate 2018 capital resources for upgrading revenue cycle management tools. They expect to optimize their systems to include dashboards, data analytics, and business intelligence solutions.
The organizations seem to be on their way with optimizing their revenue cycle management systems after 85 percent of provider organizations, hospitals, and physician practices announced last year that they are reevaluating their current systems and considering a replacement.
The respondents in the 2016 survey stated that revenue cycle management system optimization was a growing priority as their organizations engaged in value-based care. New or updated systems would result in better financial health and increased efficiency, 94 percent of healthcare CFOs said.
Surveyed hospital leaders also sought revenue cycle management solutions with accountable care functions, such as data analytics and tools for managing an array of payer contracts.
"Healthcare providers will have no choice but to evaluate and optimize their RCM [revenue cycle management] solutions end-to-end in a future state that leverages analytics and enhanced connectivity with payers, all keeping pace with the advances in healthcare technology," stated Doug Brown, Managing Partner of Black Book.
Health systems and hospitals may want to consider the top-ranked revenue cycle management vendors according to the respondents of the most recent Black Book survey. Participants ranked the vendors on 18 indicators of client experience, loyalty, and customer satisfaction.
Optum360 earned the highest spot in the end-to-end revenue cycle management software and technology vendor category for hospitals chains, systems, corporations, and integrated delivery networks and corporations.
Small hospitals with fewer than 100 beds and physician practices tended to favor Navicure as their end-to-end revenue cycle management software and technology company.
Medium hospitals with 101 to 200 beds identified the Advisory Board as their top end-to-end revenue cycle management vendor and large organizations gave ZirMed top marks.
Survey respondents also ranked their favorite revenue cycle management outsourcing companies. Outsourcing key business operation functions is on the rise, especially among smaller organizations. A 2016 Black Book survey revealed that medical business office outsourcing was slated to increase 30 percent in the next year among practices with 25 physicians or fewer.
About 59 percent of medical providers and 86 percent of hospitals also said that their facilities anticipated eliminating medical billing processes that are resource-intensive, error-prone, manual, and back-end by the end of 2017's third quarter.
Respondents noted that their organizations are seeking an outsourcing solution because of declining reimbursement rates and value-based care models.
In terms of top revenue cycle management outsourcing vendors, Optum360 earned the top spot for end-to-end outsourcing company among hospital chains, systems, corporations, and integrated delivery networks and corporations.
Cerner RevWorks was most favored by hospital-affiliated physician practices and groups and Citadel Resource Group rose to the top for large hospitals with over 200 beds.
Smaller organizations pinpointed Xtend Navient and MediRevv as their top end-to-end outsourcing vendors.