Rural Hospitals Address Medicare Reimbursement Cut Concerns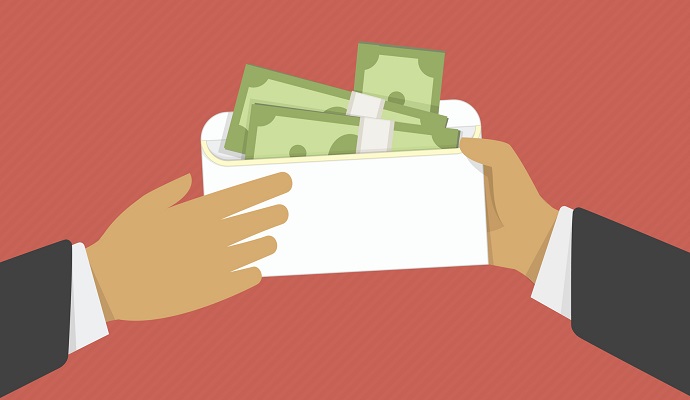 - Rural hospitals may be losing the Medicare reimbursement battle. Legislative pushes are being considered by Congress to alleviate the possible financial death of the rural hospital as reimbursement cuts continue to weaken the financial backbone of the healthcare industry.
Rural hospitals located in less populated areas where fewer hospitals in general exist are said to be closing their doors more frequently. Access to care is dwindling as a result. A thirty minute drive to a hospital when an emergency strikes when time is of the essence is certainly far from ideal.
What's next? An urgent call to Congress from hospital leaders to enact change and save rural hospitals. Four rural hospital witnesses and officials representing the Centers for Medicare & Medicaid Services (CMS) Health and Services Administration presented pressing concerns about rural hospitals' financial struggles last week before the Senate Appropriations Subcommittee on Labor, Health and Human Services, Education and Related Agencies. The hospital leaders advocate for change to keep rural hospitals from being swallowed up en masse.
The four individuals testifying to Congress were Tim Wolters, Director of Reimbursement at Citizens Memorial Hospital and Reimbursement Specialist at Lake Regional Health Center, Kristi Henderson, DNP, CFNP, CACNP, FAEN, Chief Telehealth & Innovation Officer for the University of Mississippi Medical Center (UMMC), Julie Peterson, CPA, Chief Executive Office, PMH Medical Center, and George Stover, Chief Executive Officer at Rice County Hospital at District 1.
Highlights of Wolters' testimony
READ MORE: CMS Suggests Hospital Medicare Reimbursement Policy Changes
Wolters states rural hospitals are the hardest hit by Medicare reimbursement cuts. "Medicare's prospective payment systems generally rely on averages in setting rates applicable to hospitals, with special adjustments for different classifications of hospitals," Wolters confirms. "Rural hospitals are generally smaller than urban hospitals and have lower patient volumes. This creates challenges as we spread fixed costs over lower volumes, trying to keep costs reasonably in line with PPS payment rates," he adds.
Wolters maintains urban hospitals average 30 percent of Medicare utilization. However, rural hospitals average almost 43 percent of Medicare utilization. "The challenge of such high Medicare utilization is that cuts to the Medicare program represent a higher percent of our budget," he explains. "And, because of the high Medicare utilization, we have less commercial and managed care volume available to subsidize the Medicare losses," Wolters states, in complementary support of H.R. 2, the Medicare Access and CHIP Reauthorization Act of 2015 and CMS' delay in the two-midnight patient status reviews.
Future cuts to Medicare will continuously wound rural hospitals, says Wolters. "For rural PPS hospitals to continue to survive, we need Congress to continue to support these rural reimbursement programs, in fact, making them permanent," maintains Wolters. "Likewise, rural hospitals should be exempted from sequestration and any future cuts to Medicare programs," he adds. Such actions are even more vital as the ICD-10 implementation deadline looms nearer.
Highlights of Henderson's testimony
Henderson says telehealth, born purely from vital need, is an essential aspect of cost reduction within the healthcare industry. "Long gone are the days when each small town had its own 'Jack of all trades' doctor who could deliver babies, set broken bones and check on Grandma's aching back," she maintains.
READ MORE: Leveraging Group Purchasing for Hospital Supply Chain Management
Longer wait times perhaps due to physician shortages means sicker patients and increased growth in chronic disease, she adds. When only 11 percent of physicians practice in rural areas, a consequence of inadequate continuity and hindered coordination of care follows, she states. This in turn directly inflates healthcare costs.
To rectify such matters of money, definitions need fervent readdressing, she states. "Testing telehealth to demonstrate effectiveness of care and cost efficiencies is especially important as CMS currently restricts reimbursement for telehealth to patients who receive treatment in a Rural Health Professional Shortage Area or in a county that is not considered part of a Metropolitan Statistical Area," Henderson confirms. "Within the Department of Health and Human Services alone, there are numerous definitions of what 'rural' means, leading to confusion." Henderson additionally comments geographic barriers must be erased to strengthen reimbursement's widespread influence throughout the healthcare industry.
Highlights of Peterson's testimony
Peterson maintains rural areas tend to have a higher population of elderly and low-income beneficiaries lacking medical insurance via an employer or a primary care physician. "That means that when they do need medical attention, they use PMH's emergency room – the most expensive venue for care," she adds. "And, because these patients have not been able to pay their medical bills, the cost of their care is passed on to privately-insured individuals in the form of higher insurance premiums," she maintains.
It is a dire challenge for rural hospitals to thrive financially and to continue providing cost-effective, high quality value-based care, Peterson says. "With advances in technology and treatment techniques, inpatient hospital revenue as a percentage of total revenue for health care organizations continues to shrink," she confirms. "This is especially important at PMH where inpatient hospital services account for only 27 percent of the organization's revenues. As the demands for health care change and more services are performed outside of the hospital, payment models should recognize this shift." Peterson urges Congress to take action to help rural hospitals prosper financially and improve the quality of care they deliver.
READ MORE: AHA: Post-Acute Care Medicare Reimbursement Reform Needs Time
Highlights of Stover's testimony
Stover states rural hospitals face unique challenges because of their isolated geographic limitations. Rural hospitals, he says, are more likely to have a higher percentage of Medicare and Medicaid patients with severely limited financial resources. Additionally, healthcare providers struggle with a supplemental layer of regulatory burden and an associated risk for unnecessary enforcement actions without further action from Congress, Stover maintains.
Stover additionally articulates "equally troubling" concern about the reimbursement structure for rural critical access hospitals. A reduction in hospital reimbursement from 101 to 100 percent of allowable costs as per a 2016 budget proposal, which is in addition to a 2 percent reduction connected to sequestration, would essentially squash future opportunity for an optimistic financial margin, he adds.
"[The] recent consideration by Congress on the Trade Promotion Authority bill that extends sequestration cuts on Medicare providers potentially exacerbates our financial challenges," Stover states. Maintaining and exceeding quality health care services remains a challenge for rural hospitals, he confirms.
AHA release confirms a problematic lack of resolution
Rural hospitals are underwater, claim those presenting the above testimony. But some other healthcare experts and leaders confirm different avenues of thought.
Urban hospitals may actually be in deeper water than rural hospitals, the latter of which have actually been struggling to breathe for the past several decades, confirms research from Kaiser Health News. When a rural hospital closes, this fact is perhaps only more noticeable because it is physically isolated, often the only one for miles around, confirms Kaiser Health News.
Other experts and leaders in the industry claim that regardless of actuality, those who make the laws of the medical reimbursement land are dangerously uninformed. The majority of legislative decision makers do not comprehend the struggles a critical access hospital faces in trying to provide care within an isolated geographic region, says Kimber Wraalstad, North Shore Hospital Administrator, via a release from the American Hospital Association (AHA). "People from Washington will look at Duluth and say, 'boy that's rural,'" [sic] confirms Wraalstad about a small Minnesotan city of less than 90,000 people. "I look at Duluth and I see urban metro," she adds.
Other questions that lack resolution require immediate addressing. "If a critical access hospital closes, what happens to the physicians and what happens to access to primary and emergency care in that rural community?" asks Blaine Miller, Administrator of Republic County Hospital within AHA's release. The answer is perhaps yet to be determined.
Regardless, the consequences of isolated, rural hospitals closing are only becoming more dire. Consider a careless accident of seriously burning your hand baking cookies on a sunny Sunday morning and realizing the nearest hospital is a thirty-minute drive away. Then, consider something more serious, such as a not-so-mild heart attack, with a short window of immediate care needed to save your life. Should Medicare beneficiaries live in such fear that the care they need and deserve is not easily accessible? It is hopeful legislative change to strengthen Medicare reimbursement for rural hospitals exists on the immediate horizon.