Rural, Small Practice MIPS Performance Lagged Behind Large Peers
Data from the 2017 MIPS performance period showed lower scores and fewer exceptional performance bonuses for rural and small practices.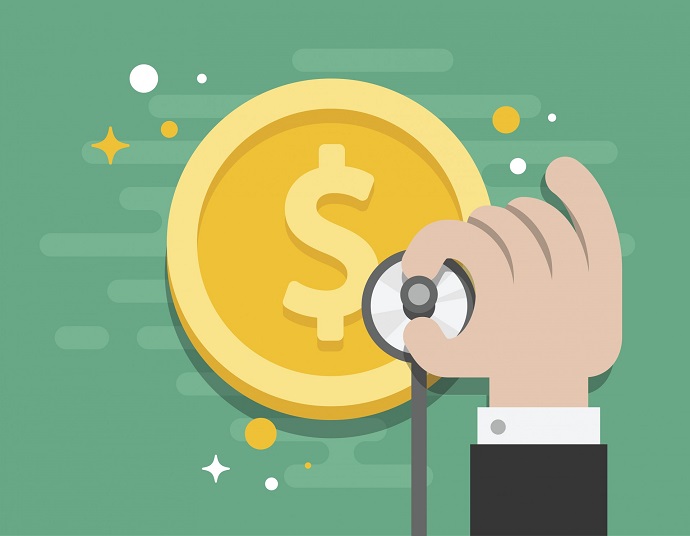 Source: Thinkstock
- Rural and small practices fared worse than their large peers in MACRA's Merit-Based Incentive Payment System (MIPS) in 2017, new research shows.
Nearly one in five small practices received a negative MIPS payment adjustment compared to five percent of all program participants that year, revealed the analysis of 2017 MIPS performance data published in the Health Affairs blog.
Additionally, many large practices qualified as exceptional performers during the value-based program's first performance year with mean and median composite performance scores (CPS) of 74.37 and 90.29, respectively.
In contrast, most small practices did not qualify for incentive payments for exceptional performance in 2017. Small practices had a mean and median CPS of 43.46 and 37.67, respectively.
"The 2017 MIPS performance data suggest that many clinicians in the program will face uncertainty about reimbursement adjustments," wrote the researchers from the University of Washington and University of Pennsylvania. "Though the magnitude of positive adjustments is expected to increase with planned program changes, performance varied considerably by practice size. This fact underscores the urgency facing policymakers to both support additional research and consider policy measures that support clinicians in smaller practices as they move towards value-based payment and care."
READ MORE: Dissecting Merit-Based Incentive Payment System Reporting
CMS introduced MIPS through the Medicare Access and CHIP Reauthorization Act of 2015, otherwise known as MACRA. MACRA implemented the Quality Payment Program to transition clinicians in Medicare to value-based reimbursement via two tracks: MIPS and the Advanced Alternative Payment Model track.
Most Medicare eligible clinicians participate in the Quality Payment Program through MIPS. The large value-based reimbursement program incentivizes providers to deliver value-based care using upward or downward adjustments to professional services payments.
CMS primarily determines a clinician's payment adjustment using their performance scores from four MIPS categories: Quality, Improvement Activities, Cost, and Promoting Interoperability. The federal agency calculates a CPS for each eligible clinician and sets a CPS threshold to determine who receives a positive or negative adjustment.
MIPS payment adjustments also hinge on a scale factor for budget neutrality and the exceptional performance bonus for high-performers.
MACRA stated that the maximum payment adjustment would be +4 percent in 2017, and providers could theoretically reach a maximum adjustment of +22 percent based on the various payment adjustment factors.
READ MORE: 4 Strategies for Merit-Based Incentive Payment System Success
However, the analysis showed that the maximum positive MIPS payment adjustment for any eligible clinician in 2017 was +1.88 percent.
"This validates concerns that the latter amounts may be unrealistic and unhelpful for informing clinicians' QPP participation decisions, at least in the transitional years of QPP," the researchers explained. "Moreover, the maximum positive adjustment for MIPS clinicians who were not exceptional performers (i.e., those who received a positive adjustment but did not exceed the exceptional performance CPS threshold of 70) was 0.20 percent—further evidence of the limited financial gains early in MIPS."
Uncertainty surrounding MIPS payment adjustments is a concern of providers. Specifically, providers are concerned about each clinician's payment adjustment being based on the performance of his peers in MIPS.
For example, the analysis showed that positive payment adjustments initially ranged above +2 percent. However, CMS corrected downward to +1.88 percent after the agency incorporated corrections for some clinicians' scores as a result of additional scoring, eligibility verification, and appeals.
"This issue will only become more pronounced as MIPS evolves in coming years," researchers stated. "Beginning in 2019, additional provider types such as physical therapists and nutritionists newly qualify for the program, and their performance will be incorporated into participants' scores and payment adjustments. This will increase the clinician pool and uncertainty in individual performance scores, especially as adjustments will be calculated across specialties."
READ MORE: Should Congress Repeal the Merit-Based Incentive Payment System?
Furthermore, recent policy changes may push more clinicians into MIPS from the Advanced APM track. For example, researchers pointed to the recent Medicare Shared Savings Program (MSSP) overhaul. The overhaul ramps up downside financial risk assumption in the program, which may prompt significant program dropout. The clinicians would default back to MIPS.
Future policy revisions will also increase payment adjustment uncertainty, researchers stated.
CMS has modified MACRA to ease clinicians into the Quality Payment Program. The federal agency implemented two transition years by lowering CPS thresholds and delaying the incorporation of the MIPS Cost category.
The uncertainty spells trouble for small and rural practices. The practices performed worse than their large, non-rural counterparts in the 2017 performance period.
"This could have occurred for a number of reasons, including limited ability to shoulder program reporting burden or a combined effect of inadequate risk adjustment in MIPS and high clinical or social complexity at smaller practices," researchers hypothesized. "Further research should examine why smaller practices appear to be at a systematic disadvantage, and policymakers consider measures to avoid unfairly penalizing these practices in MIPS."
The Government Accountability Office (GAO) recently reported that small and rural practices face a number of challenges with MIPS participation. Among them are initial and ongoing EHR costs, limited staffing, lack of provider control over performance, and challenges persisting from legacy value-based program participation.
Small and rural practices need MIPS support, industry experts agree. CMS should conduct additional research and consider policy changes to help these clinicians move away from fee-for-service, researchers in the Health Affairs blog post advised.