Senate Group Drafts Chronic Disease Management Payment Reform
A senate working group drafted a healthcare payment reform bill that aims to improve chronic disease management, care coordination, and quality of care.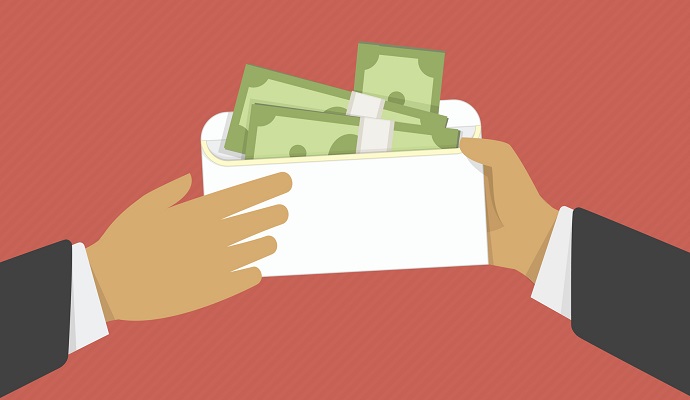 - The Senate Finance Committee Chronic Care Working Group recently released a draft healthcare payment reform bill targeting chronic disease management programs and services, such as the Independence at Home Model, telehealth consultations, accountable care organization (ACO) initiatives, and Medicare Advantage plans.
According to the draft bill, the changes are intended to "implement Medicare payment policies designed to improve management of chronic disease, streamline care coordination, and improve quality outcomes without adding to the deficit."
The proposed legislation would extend the Independence at Home demonstration for an additional two years after its scheduled end-date on Sept. 30, 2017. Through the demonstration, CMS is testing a payment incentive and care delivery model that establishes home-based primary care teams for Medicare beneficiaries with multiple chronic conditions.
In addition to demonstration extensions, the working group proposed to increase the cap on the total number of participating beneficiaries from 10,000 to 12,000. The bill would also give practices at least three years, rather than two, to earn shared savings payments before they are terminated from the model.
The draft bill also contained payment reform proposals for telehealth services targeting chronic disease management. For example, the legislation would establish Medicare reimbursement coverage for telehealth appointments that fulfill monthly clinical assessment requirements for beneficiaries receiving dialysis treatment at home.
READ MORE: AHA: New Skilled Nursing Facility Payment System Needs Development
The working group also proposed to include freestanding dialysis facilities and patient homes in addition to physician offices and hospital-based dialysis centers as authorized originating telehealth sites in 2018. The rural Health Professional Shortage Area or area county outside a Metropolitan Statistical area restrictions would also be eliminated.
In the same year, the bill would remove geographic restrictions on telehealth consultations for stroke patients. Providers would be reimbursed for furnishing telehealth services across the nation, but the hospital where the patient is and the location where the telehealth consultation is initiated would not be paid a separate originating site payment.
Senators also proposed to allow Medicare Advantage plans to offer "additional, clinically appropriate, telehealth benefits in its annual bid amount beyond the services that currently receive payment under Part B." Medicare Advantage plans can currently provide basic telehealth services as part of the standard benefit, but plans must use their rebate dollars to pay for the services because they are not separately reimbursed by Medicare.
In addition, some Medicare ACOs could benefit from potential telehealth waiver criterion under the draft bill. The legislation would apply Next Generation telehealth waiver requirements to the Pioneer ACO program and Medicare Shared Savings Program (MSSP) Tracks II and III, but only if the ACO is under prospective attribution and two-sided risk tracks.
The proposed provision would remove geographic originating site restrictions, enable ACO-aligned beneficiaries to receive allowable telehealth services in their homes, and ensure that ACO providers only provide telehealth services approved under Medicare's physician fee schedule with limited exceptions.
READ MORE: AHA: Post-Acute Care Medicare Reimbursement Reform Needs Time
To qualify for Medicare reimbursement, the beneficiary must be at an originating site that is either approved by the Social Security Act or in their own home, the bill added.
The draft legislation included other healthcare payment reform provisions for ACOs, including prospective beneficiary assignment and beneficiary incentive programs. The bill proposed to give MSSP ACOs the option to have beneficiaries assigned at the beginning of a performance year. Beneficiaries would also be able to voluntarily align with the MSSP ACO in which their main primary care provider is participating.
Under the bill, ACOs could also develop beneficiary incentive programs that would provide incentive payments to ACO-aligned beneficiaries for receiving qualifying primary care services. ACOs could offer a flat payment of up to $20 per approved service directly to the beneficiary.
However, ACOs would not earn additional Medicare reimbursement to offset the primary care incentive payments, the bill stated.
Additionally, the draft bill would expand Medicare Advantage coverage for chronic disease management. The senators proposed a healthcare payment reform rule that would make chronic disease management reimbursements more accurate by accounting for total number of diseases, two years for diagnosis data, and Medicare-Medicaid dual eligibility status.
READ MORE: CMS Targets Medicare Payment Reform for Home Health
The payment reform rule would also direct the Department of Health and Human Services (HHS) to determine if adding diagnosis codes for related mental health, substance use disorders, chronic kidney disease, and other factors in the end-stage renal disease-risk adjustment model would improve payment accuracy.
In addition, the senators proposed to allow end-stage renal disease individuals to enroll in any Medicare Advantage plan in 2021 rather than prohibiting them from Medicare Advantage enrollment. But standard acquisition charges for kidneys would be removed from the benchmark and bid to alleviate healthcare cost concerns with enrolling the medically complex individuals.
Other Medicare Advantage plan reform provisions included permanent authorization of special needs plans, Value-Based Insurance Design Model expansion, and more supplemental benefits provided to chronically ill beneficiaries.
The draft legislation also called on the Government Accountability Office (GAO) to investigate several potential healthcare payment reforms for chronic disease management services. The federal watchdog would be required to report on Medicare reimbursement codes for one-time visits and longitudinal care planning services, effectiveness of Medicare and other payer medication synchronization programs, and the impact of obesity drugs on patient outcomes and healthcare spending.
The Senate Finance Committee Chronic Care Working Group intends to introduce the bill next month.
Dig Deeper:
• Understanding the Value-Based Reimbursement Model Landscape
• Examining the Challenges of Medicare Chronic Disease Management