Service Sharing Helps Independent Physician Practices Stay Open
Industry experts explained that service sharing arrangements with hospitals, IPAs, payers, and private companies allow physician practices to remain independent.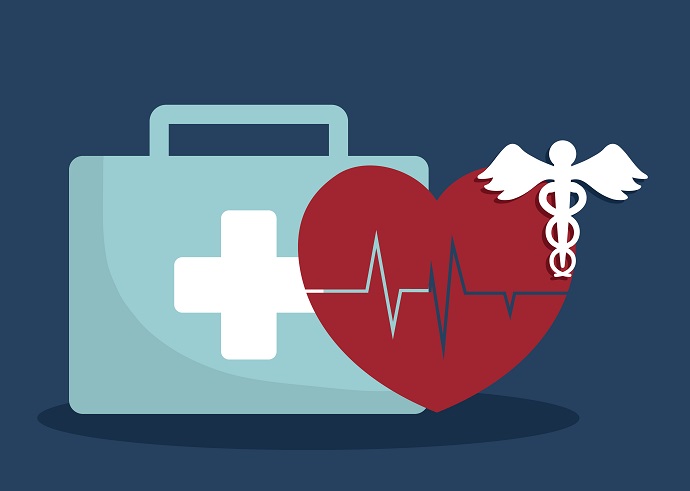 Source: Thinkstock
- Small and independent physician practices can survive in the era of healthcare consolidation by entering service sharing arrangements that allow practices to pool and manage resources collectively within a network, industry experts from Weill Cornell Medical College and United Hospital Fund recently argued.
"Service sharing arrangements offer a mechanism through which small practices can meet the broader goals of delivery system reform," they wrote in a JAMA editorial. "In a healthcare environment shifting rapidly toward physician employment and practice consolidation—without clear evidence of benefit—shared service organizations may offer small practices a path to sustainability, and offer patients and physicians the flexibility to engage in an endangered form of medicine should they choose."
The number of physicians employed in small practice is dwindling as value-based reimbursement takes hold of the industry. The percentage of physicians in practices of 10 or fewer fell from 80 percent to 61 percent between 1983 and 2014, and the percentage of independent physicians dropped from 44 percent to 19 percent in the same period, according to data from the American Medical Association (AMA).
Physicians are gravitating to large practices or hospitals for employment. Over one-third (34 percent) of physicians practiced in an organization of 100 or more doctors, a 2016 Health Affairs study showed.
Researchers explained that physicians are moving to larger provider organizations to manage value-based reimbursement requirements, such as quality and outcomes reporting and health IT implementation and use. Larger organizations also have the scale, personnel, and care management capabilities to participate in value-based reimbursement programs.
READ MORE: Pay-for-Performance Strategies for Independent Physicians, Small Practices
In addition, physicians in larger practices or hospitals do not have to perform administrative and business tasks and they can leverage favorable payment rates that larger organizations can negotiate with payers and suppliers due to size.
While joining a larger practice or hospital has its benefits, research has yet to prove if hospitals or larger practices deliver higher value care compared to physician practices. A recent literature review found that vertical integration, or hospital employment of physicians, resulted in higher prices, greater spending, and "ambiguous changes in quality."
An analysis from 2014 also showed that practices with up to 2 physicians had a 33 percent lower risk-adjusted avoidable hospital readmission rate compared to practices with 10 to 19 physicians. And another study found that smaller practices reported fewer preventable hospital admissions and lower costs of care for diabetics.
The verdict is still out on the ideal practice size for high-value care. And many small, independent physician practices are out there trying to respond to healthcare reform while providing that high-quality, personalized care.
Dhruv Khullar, MD, MPP, Gregory C. Burke, MPA, Lawrence P. Casalino, MD, PhD, explained that physician practices are accomplishing this by entering service sharing arrangements.
READ MORE: How a Rural Hospital Used Health IT, EHR to Stay Independent
"Some small practices are experimenting with ways to pool resources across groups, while maintaining their independence and intimacy," Khullar et al. wrote. "These practices are forming 'pods,' or networks of practices, that contract with 'shared service providers' to pool and manage resources. These linkages take several forms—those organized by local hospitals, independent practice associations, payers, or private companies—and may allow small practices to compete in value-based contracts and a policy atmosphere favoring consolidation."
As Khullar and his colleagues pointed out, physician practices are entering four types of service sharing arrangements.
First, the arrangement can be hospital-sponsored like the Adirondacks Medical Home Demonstration in New York. In this arrangement, a local hospital provides shared services to a group of 82 primary care providers in 25 practices.
The hospital shares services like chronic disease management, behavioral health support and patient education, and data analytics and quality improvement support. Primary care practices also earned medical home recognition through the service sharing arrangement and participate in value-based care contracts.
The Adirondacks Medical Home Demonstration is financed by the practices that earn per-member-per-month payments as part of a multi-payer medical home initiative in the region. The host also manages the shared services and staff and provides office space, financial, and human resources support.
READ MORE: Doctors to HHS: Level the Playing Field for Independent Practices
Second, service sharing arrangements can be sponsored by independent practice associations (IPAs). IPAs include small practice networks that leverage their collective size to negotiate reimbursement rates.
But the associations can also be used for service sharing, researchers explained. For example, the Greater Rochester IPA includes 350 primary care providers in 162 practices and the IPA offers its members data analytics, care management support, pharmacists, visiting home nurses, and diabetes educators.
The New York-based IPA finances the service sharing arrangement through care management fees from self-insured employers, revenue from value-based contracts, and administrative fees in commercial contracts.
Third, payer-sponsored service sharing arrangements are gaining traction among physician practices.
A notable example is Acuitas Health, a population management company formed by a non-profit health plan and a large multi-specialty medical group. The company offers services to small practices, such as billing and coding support, practice transformation consulting, and patient aggregation.
Finally, physician practices can seek service sharing arrangements with private companies, like Aledade and Collaborative Health Systems. These companies work with small physician practices and IPAs to form ACOs, with the company receiving a portion of the downstream savings.
Deciding on how to share services with peers will depend on a practice's market and available resources. But industry experts highly suggest that small, independent physician practices consider the benefits of pooling their resources to remain independent in the face of value-based reimbursement.