Site-Neutral Medicare Reimbursement Too Low for LTCHs, AHA Argues
Higher-than-expected acuity for patient cases subject to site-neutral Medicare reimbursement at long-term care hospitals (LTCHs) resulted in significant underpayment, AHA found.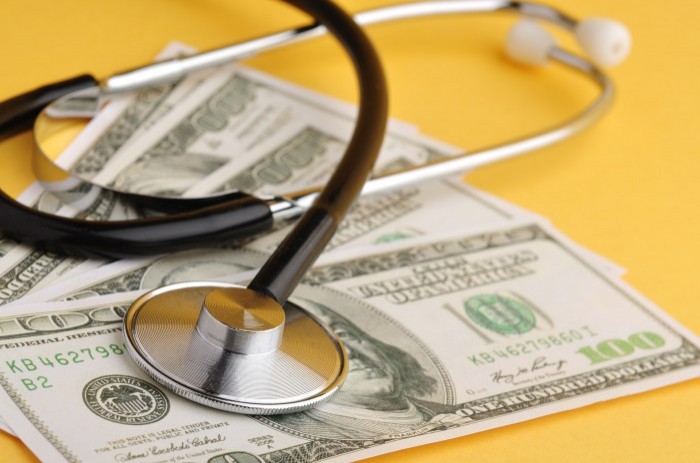 Source: Thinkstock
- Site-neutral Medicare reimbursement for long-term care hospitals (LTCHs) will cover less than half the actual costs of care for qualifying cases, the American Hospital Association (AHA) recently told CMS.
The Bipartisan Budget Act of 2013 included a site-neutral payment provision for LTCHs that CMS has phased in since 2015 using a blend of the lower payments and the standard LTCH reimbursement rate. Under the Medicare reimbursement policy, LTCHs receive the lower of the comparable inpatient PPS per diem amount or the estimated costs of care for site-neutral cases.
A patient case qualifies for site-neutral payment if the patient did not spend at least three days in a hospital's intensive care unit (ICU) immediately preceding the LTCH care or did not receive at least 96 hours of respiratory ventilation services during the LTCH stay.
CMS designed the site-neutral payment policy to reduce Medicare spending on services that could be safely and efficiently performed in a lower-cost setting. To decrease spending, Medicare no longer pays the higher LTCH rate for patients who are not critically ill and can receive similar services in the acute care space, which has lower Medicare reimbursement rates under the inpatient PPS.
But average site-neutral Medicare reimbursement will only cover 49 percent of care costs for qualifying patient cases when the policy is fully implemented by 2021, the AHA analysis showed.
READ MORE: The Difference Between Medicare and Medicaid Reimbursement
And LTCHs are already feeling the pressure from the phasing in of site-neutral Medicare reimbursement. Even under the 50/50 blend of site-neutral and regular LTCH Medicare reimbursement, payments to the hospitals only cover 71 percent of costs, on average, for site-neutral cases.
"Our analyses show that these substantial underpayments are occurring because, contrary to CMS's projections, the acuity level and cost of care for LTCH site-neutral cases far exceed those of comparable inpatient PPS [Prospective Payment System] cases," the AHA explained to CMS Administrator Seema Verma in a recent letter.
Source: American Hospital Association
The AHA found that patient cases qualifying for site-neutral Medicare reimbursement have a higher average level of clinical acuity than similar patient cases reimbursed under the inpatient PPS, resulting in underpayments to LTCHs.
About 42 percent of site-neutral cases had five or more complications and comorbidities/major complications and comorbidities (CCs/MCCs), while only 12 percent of inpatient PPS cases (those with fewer than three ICU days) had five or more CCs/MCCs.
READ MORE: Key Ways to Improve Claims Management and Reimbursement in the Healthcare Revenue Cycle
Source: American Hospital Association
The higher acuity level translated to longer lengths of stay, the AHA added. LTCH site-neutral cases had an average length of stay of 25.1 days, which is consistent with the average length of stay for cases reimbursed under the standard LTCH Medicare reimbursement rate.
For comparable inpatient PPS cases, the average length of stay was just four days.
With site-neutral cases demonstrating greater acuity levels and lengths of stay, total costs of care were significantly higher at LTCHs. Average costs per case for site-neutral patients were $32,941 at an LTCH and $11,190 for inpatient PPS cases with fewer than three ICU days.
As a result, the Medicare reimbursement-to-cost ratio is 0.47 for LTCH site-neutral cases and 0.99 for similar inpatient PPS cases.
READ MORE: 4 Revenue Cycle Management, Claims Reimbursement Strategies
"Collectively, these data, which also are presented in the chart below, show that LTCH site-neutral cases are, on average, sicker and cost three times more than inpatient PPS cases with fewer than three ICU days," the AHA stated. "Yet, the full site-neutral rate covers less than half the cost of care."
The lower payments have raised concerns that LTCHs would close. Standard & Poor's Global projected over 430 long-term care facilities to permanently shutter their doors over the next few years as CMS phases in site-neutral Medicare reimbursement.
To alleviate the financial shortcomings of site-neutral Medicare reimbursement, the AHA recommended that CMS eliminate a duplicative budget-neutrality adjustment being applied to LTCH site-neutral cases.
CMS applies two budget-neutrality adjustments: one under the inpatient PPS used as the basis for LTCH site-neutral payment and a second when establishing the LTCH payment amount.
"The AHA and Medicare Payment Advisory Commission (MedPAC) both agree that the second adjustment is duplicative and should not occur," the letter to CMS stated. "This is because the inpatient PPS-standard payment amount – the basis for the LTCH site-neutral 'IPPS-comparable payments' – already is adjusted to account for HCO [high-cost outlier] budget neutrality."
CMS should also repeal the LTCH 25% Rule to support underpaid long-term care providers, the AHA recently reiterated to CMS after sending letters in 2016 and 2017 calling for the elimination of the rule.
Under the 25% Rule, LTCHs are subject to a Medicare reimbursement reduction from the LTCH standard rate to an inpatient PPS equivalent rate if admissions from a referring hospital exceed an annual threshold of 25 percent.
The 25% Rule has faced multiple implementation delays, with the most recent delay from the 21st Century Cures Act pushing implementation into 2018.
While the AHA supports the postponements, the industry group hopes CMS will permanently repeal the rule.
"[W]e firmly opposed the 25% Rule because it materially reduces payments for care provided to patients who meet the statutory criteria for a full LTCH PPS rate," the industry group wrote. "Further, given the scale of LTCH cuts under site-neutral payment, implementing the 25% Rule payment penalties would unjustifiably exacerbate the instability and strain on the field, which would threaten access for the high-acuity, long-stay patients that require LTCH-level care."