Skilled Nursing Facilities See $370M Medicare Reimbursement Bump
Both skilled nursing facilities and inpatient rehabilitation facilities will face about a 1 percent increase in Medicare reimbursement in 2018, two final rules stated.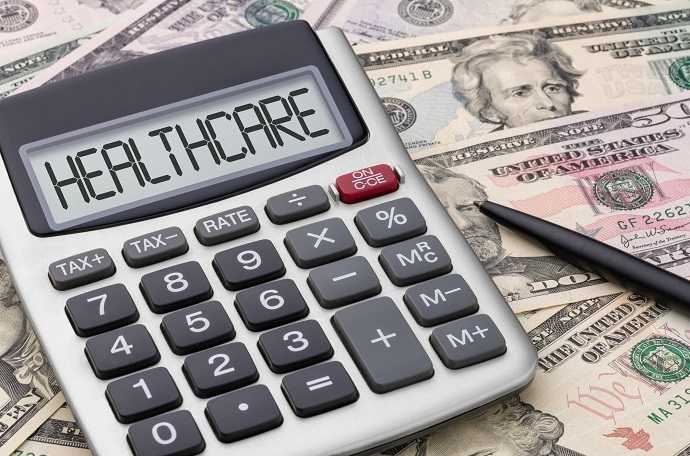 Source: Thinkstock
- Skilled nursing facilities are slated to receive a 1 percent increase in Medicare reimbursement in 2018, representing $370 million more dollars in healthcare payments, CMS recently announced in a final rule.
While CMS finalized Medicare reimbursement increases for the post-acute care providers in 2018, the 1 percent bump is modest compared to the 2.1 percent, or $800 million, increase proposed for 2017 rates in April 2016.
The federal agency attributed the slight increase in skilled nursing facility payments to a 1 percent market basket growth required by MACRA.
CMS also released another final rule earlier this week that will increase Medicare reimbursement to inpatient rehabilitation facilities in 2018. The post-acute care providers will see a 0.9 percent, or $75 million, increase in payments compared to the previous year.
The final rule also stated that CMS will maintain the facility-level adjustment factors in 2018 as well as implement the final phase-out of the 14.9 percent rural adjustment for 20 inpatient rehabilitation facilities that were identified as rural in 2015 and shifted to urban under new definitions in 2016.
In addition to Medicare reimbursement updates, the final rules also contained changes to incentive payment programs for the post-acute care providers.
For skilled nursing facilities, CMS released updates to the Skilled Nursing Facility Quality Reporting Program. Under the program, skilled nursing facilities that do not submit quality data to CMS receive a 2-percentage point penalty to their annual market basket update for that year.
Starting in 2020, the quality reporting program will replace the current pressure ulcer measures with an updated version and incorporate four new quality measures related to functional status. The four outcome-based measures will evaluate changes in scores for self-care, mobility, discharge self-care, and discharge mobility for medical rehabilitation patients.
CMS also announced that it will begin publicly reporting six new quality measures by fall 2018.
The Inpatient Rehabilitation Facility Quality Reporting Program will also face similar updates. CMS finalized the replacement of the current pressure ulcer measure and eliminated the All-Cause Unplanned Readmission Measure for 30 Days Post-Discharge from IRFs (NQF #2502).
Inpatient rehabilitation facilities will also see their performance on six additional quality measures publicly reported on their Compare website in 2018.
The final rule for 2018 skilled nursing facility reimbursement rates also stated that the value-based purchasing program for the providers is still on schedule to launch on Oct. 1, 2018.
Although, the rule included the following updates to the Skilled Nursing Facility Value-Based Purchasing Program for its first implementation year:
• The program will contain one readmission measure for each year

• HHS Secretary will decrease the adjusted federal per diem rate to each skilled nursing facility in a fiscal year by 2 percent to fund value-based incentive payments for that year

• The aggregate amount of value-based incentive payments that can be paid in a fiscal year will be 60 percent of the total amount withheld from Medicare reimbursement to the facilities in that fiscal year

• The program will reimburse skilled nursing facilities ranked in the lowest 40 percent less than the amount they would have been paid if the program did not exist

• Public and confidential facility performance reporting will be in place
In terms of inpatient rehabilitation facilities, the final ruling from CMS announced the elimination of a 25 percent payment penalty for late patient assessment submissions. The post-acute care facilities would no longer be subject to a penalty for late transmissions of the inpatient rehabilitation facility patient assessment instrument (IRF-PAI) starting in 2018.
The final rule also modified the 60 percent rule presumptive methodology for the rehabilitation facilities.
The 60 percent rule stipulates that at least 60 percent of a facility's total inpatient population must require treatment in an inpatient rehabilitation facility for one or more of 13 conditions for services to qualify for Medicare reimbursement under the inpatient rehabilitation facility prospective payment system.
For 2018, inpatient rehabilitation facilities will see the following changes to the ICD-10-CM lists used to identify the conditions:
• Counting specific ICD-10-CM diagnosis codes for patients with traumatic brain injuries and hip fracture conditions

• Modifying the presumptive methodology list for major multiple trauma by using inpatient rehabilitation facility cases that include two or more of the ICD-10-CM codes from three major multiple trauma lists in the specified combinations