Specialists Lack Medicare Alternative Payment Model, MACRA Options
Research showed that specialists may not have access to any Medicare alternative payment models and industry organizations warn that this spells trouble for MACRA participation.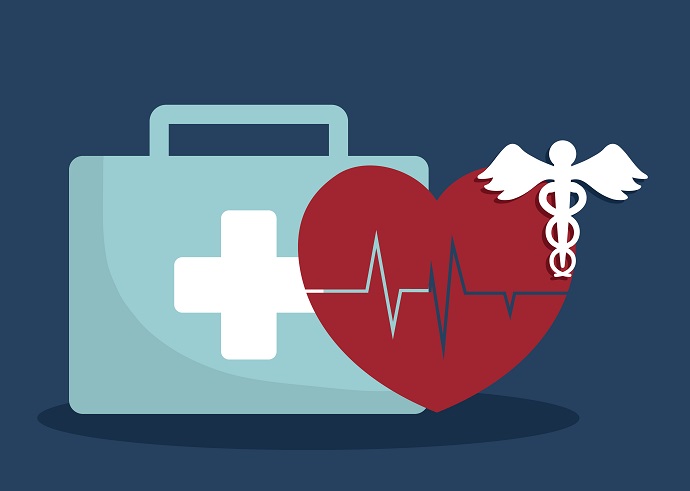 Source: Thinkstock
- Opportunities for specialists to join a Medicare alternative payment model are severely limited, especially for emergency medicine providers and audiologists, a recent Leavitt Partners report showed.
As part of its effort to reimburse one-half of Medicare payments under value-based reimbursement models by the end of 2018, CMS runs Medicare, Medicaid, and multi-payer alternative payment models. The federal agency sponsored 45 models as of September 2017 that contained some level of value-based reimbursement to providers.
Despite several opportunities to participate in a CMS-run alternative payment model, Leavitt Partners researchers found that the models are only available to a limited number of provider types.
Out of the six medical specialties analyzed, primary care providers had the most alternative payment models available to them, with ten arrangements. They could also join six care delivery models that did not contain a value-based reimbursement component.
Surgeons and cardiologists also had more options available to them than most of their peers, with each having six alternative payment models.
READ MORE: Understanding the Quality Payment Program's Advanced APM Track
Conversely, emergency medicine providers and audiologists had no opportunities to join a Medicare alternative payment model, while respiratory therapists could only participate in three arrangements.
The report pointed out that the three specialists with limited alternative payment model options can participate in a pay-for-reporting program run by Medicare. Pay-for-reporting programs are typically used to jumpstart a provider's participation with value-based reimbursement and act as his first step toward more advanced, risk-based models.
However, researchers argued that specialists have little incentive to join a preparatory program if there are no Medicare alternative payment models to move to.
Researchers also noted that the lack of value-based reimbursement structures available to emergency medicine providers was surprising because a large number of the specialists participate in Medicare. Over 40,800 emergency physicians billed Medicare for services in 2012, according to CMS data.
Emergency medicine is also a key area that could benefit from payment reform, a 2016 American Journal of Managed Care report stated. Healthcare costs and hospital bills pile up faster in emergency departments because providers are acting as quickly as possible to diagnose patients. Therefore, providers tend to perform a wide range of tests, resulting in costs rising faster than in other care settings.
READ MORE: What We Know About Value-Based Care Under MACRA, MIPS, APMs
Researchers from Leavitt Partners emphasized that CMS should create alternative payment models for specialists. Developing Medicare value-based reimbursement arrangements will be a critical first step because private payers tend to model their alternative payment models on CMS demonstrations.
Providers also tend to feel more comfortable joining a Medicare model because the models have standard rules and they do not have to negotiate the terms of value- and risk-based contracts like they do with private payers.
Lack of specialist alternative payment models spells trouble for MACRA
Failing to develop CMS alternative payment models that include specialists may detract from MACRA's goal of encouraging provider participation in risk- and value-based reimbursement arrangements, stakeholders argued.
CMS intends to move providers to Advanced Alternative Payment Models as MACRA matures, but the limited number of options for models significantly restrains provider participation, the American Hospital Association (AHA) argued after the final 2016 MACRA implementation rule came out.
"While we are disappointed that CMS continues to narrowly define Advanced Alternative Payment Models, which means that less than ten percent of clinicians will be rewarded for their care transformation efforts, we are encouraged that CMS is exploring a new option that would expand the available advanced APMs [alternative payment models] that qualify for incentives," stated Tom Nickels, AHA Executive Vice President.
READ MORE: Key Ways to Succeed Under MACRA's Quality Payment Program
CMS approved a handful of new Advanced Alternative Payment Models shortly after the first final rule, including an additional Medicare Shared Savings Program track and new cardiac bundled payments.
However, the federal agency recently revoked several forthcoming bundled payment models that would qualify for the MACRA track as well as modifications to existing models that would allow them to qualify.
Researchers at the Harvey L. Neiman Health Policy Institute also criticized MACRA for approving Advanced Alternative Payment Models that primarily cater to primary care providers. The only specialist-focused model deals with oncology, leaving limited opportunities for other specialists to earn the maximum incentive payment offered under MACRA.
In addition, the Alliance of Specialty Medicine recently wrote to CMS Administrator Seema Verma expressing specific specialist concerns with the Advanced Alternative Payment Model track.
"We continue to be frustrated by a lack of APM participation options available to specialty physicians, given the intent of MACRA to move physicians away from traditional fee-for-service and into payment models that better focus on cost and quality," the alliance of thirteen specialist organizations wrote.
The alliance noted that MACRA established the Physician-Focused Payment Model Technical Advisory Committee, which is charged with evaluating and approving alternative payment models from stakeholders for potential MACRA inclusion and CMS demonstrations.
However, the group of organizations seemed skeptical of the process.
"While several Physician-Focused Payment Models (PFPMs) are being submitted for review and consideration through the appropriate channels, it is unclear whether these models will be recommended and adopted as Advanced APMs, and therefore, eligible for the APM incentive track under the QPP [Quality Payment Program]," the letter explained.
CMS should work to create models that are appropriate for specialists, the alliance suggested. The federal agency should also help stakeholders modify existing alternative payment models that can be modified to meet the requirements for Advanced Alternative Payment Model status.