Stakeholders Want Greater MIPS Participation for Higher Rewards
Congress members and AMGA recently asked CMS to implement lower low-volume thresholds in 2019 to promote greater MIPS participation and payment adjustments.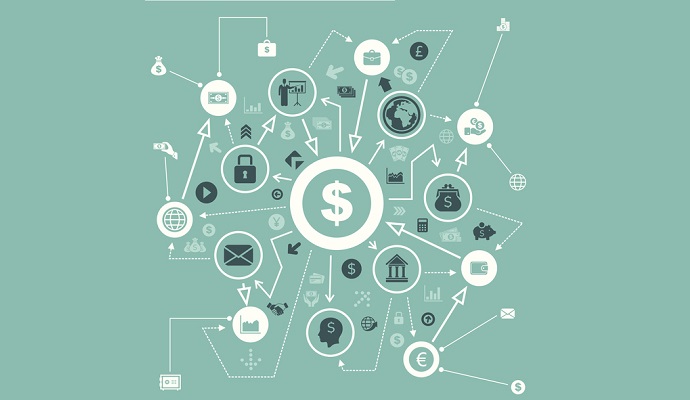 Source: Thinkstock
- Policymakers and industry groups are calling on CMS to include more Medicare providers in MACRA's Merit-Based Incentive Payment System (MIPS).
Five members of Congress, all of whom are part of the House GOP Doctors Caucus, recently urged CMS Administrator Seema Verma to consider low-volume threshold requirements that allow more providers to participate in MIPS.
Based on current low-volume thresholds and other exclusion policies, CMS projected about 60 percent of otherwise eligible clinicians to be excluded from MIPS for the 2018 performance year.
That percentage is down from about two-thirds of clinicians from the 2017 performance year. News sources reported that CMS notified over 806,800 Medicare providers that they did not have to participate in MIPS in 2017, while just over 418,800 clinicians did.
But those MIPS participation estimates do not signify meaningful participation in the new value-based reimbursement program, the policymakers stated in the July 3 letter.
READ MORE: Top 5 Facts About the Merit-Based Incentive Payment System
"[T]he program relies in part on meaningful participation in the program and the current regulations have reduced these payment incentives by excluding many providers from participation," they wrote.
Since MIPS is a budget-neutral program, rewards are equal to the penalties incurred by eligible clinicians. The final MACRA implementation rule also stated that eligible clinicians can earn a maximum four percent payment adjustment in the first payment year and a maximum five percent adjustment the next year.
However, reduced participation in MIPS would impact the payment adjustments, including the maximum eligible reward for high-performing providers.
"For example, high performers are estimated to receive an aggregate payment adjustment in 2019 of 1.1 percent – based on their 2017 performance – even though adjustments of up to 4 percent are authorized. This trend of continued actual adjustments that are significantly less than authorized fails to incentivize meaningful participation in MIPS," the letter explained.
"In 2020, for example, CMS is projecting a 1.5 percent payment adjustment for high-performers, compared to a potential 5 percent adjustment level authorized under the law."
READ MORE: Dissecting Merit-Based Incentive Payment System Reporting
The lawmakers expressed concerns that the reduced payment adjustments, especially for high-performers, is not enough to incentivize providers to meaningfully improve care quality and reduce costs.
Therefore, the five Congress members advised Verma to "ensure providers have a meaningful opportunity to earn a significantly higher payment adjustment, which was authorized by MACRA, up to 7 percent." That means implementing low-volume thresholds that promote greater participation, the policymakers added.
While CMS implemented the exclusion policies to provide relief to providers transitioning to the new value-based reimbursement program, policymakers contended that the level of flexibility granted, particularly with the higher low-volume thresholds in 2018, are not needed.
"MIPS is a continuation of CMS programs that have existed for years, specifically the Physician Quality Reporting System (PQRS), the Value-Based Modifier, and the Meaningful Use program, none of which have a mechanism to exclude providers from participation," they wrote.
CMS should, therefore, create exclusion policies that permit more providers to participate in MIPS, resulting in higher payment adjustments.
READ MORE: 4 Strategies for Merit-Based Incentive Payment System Success
AMGA recently backed the recommendations of the five Congress members. The industry group stated that lower low-volume thresholds are key for helping MIPS truly improve care quality and reduce costs.
"As CMS develops its MIPS policies for the 2019 performance year, the agency can better tailor the program so that all providers are given the chance to succeed. We understand that CMS wanted to move cautiously when implementing the MIPS program, despite the fact that it is effectively a continuation of three pay-for-performance predecessor programs," stated Jerry Penso, MD, MBA, AMGA's President and CEO.
"Now that we are about to enter the program's third year, it's time to recognize that continuing to exclude a substantial percent of providers impedes moving the Medicare program to paying for value, which the Congress envisioned in overwhelmingly passing MACRA."
In the past, AMGA has also criticized increased flexibility in MACRA. A September 2016 letter to CMS stated that the "Pick Your Own Pace" component of MIPS in the 2017 performance year would unfairly penalize providers who had already prepared for MIPS.
"[O]ur membership is deeply concerned that the creation of these new reporting options will have the unintended result of penalizing the very provider groups that have made the largest investments to meet MACRA's goals of better quality, improved clinical practice activities, better use of electronic medical records, and lower resource use," stated former AMGA President and CEO Donald W. Fischer, PhD, CAE.
"These groups have already begun the transition from volume to value, and it is disappointing the rewards for their efforts will be compromised rather than rewarded, as was MACRA's stated purpose by Congress and the Administration."
The industry group has consistently pushed CMS to fully implement MIPS as it was intended to be to ensure the value-based reimbursement program actually improves quality while controlling costs.