Survey: Value-Based Reimbursement to Eclipse FFS by 2020
According to a recent survey, healthcare providers and payers expect value-based reimbursement models to surpass fee-for-service structures by 2020.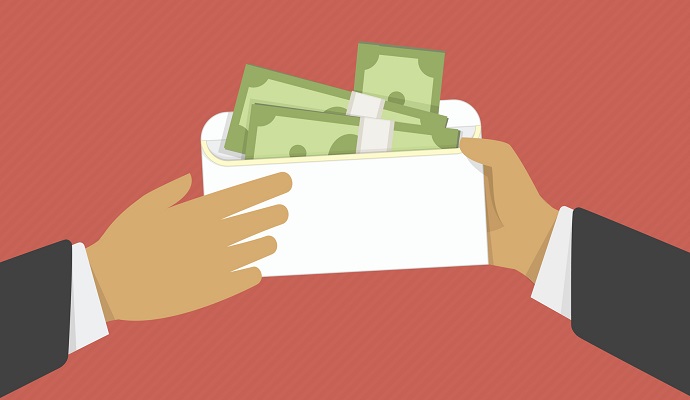 - As federal agencies and commercial payers push to eliminate fee-for-service payment models, value-based reimbursement structures have been on the top of most healthcare provider and payer agendas.
The majority of healthcare providers and payers are still on track with implementing value-based reimbursement models despite major organizational challenges, reported a new survey from McKesson and ORC International.
Researchers found that payers and providers still project value-based care to eclipse fee-for-service structures by 2020, indicating that the industry has maintained its transition with the new payment models since the 2014 survey.
"Payers and providers are clearly beginning to scale VBR [value-based reimbursement]," said Rod O'Reilly, president of McKesson Health Solutions. "The swift pace of change, coupled with the daunting complexity of these payment models, is putting extreme pressure on the healthcare system. As we move beyond pilots, the ability for payers and providers to automate the complexity inherent in these models will be a deciding factor to success."
The survey showed that healthcare providers have half of their payments on a value continuum while 58 percent of payments are tied to value-based reimbursement for payers. This represents a four and ten percent respective increase in the last two years.
READ MORE: AHA Backs Cardiac, Ortho Bundled Payments Delay Until 2018
Larger providers covering 500,000 to 2 million patients have experienced more progress with the transition, stating 64 percent of their business is connected to a value-based payment arrangement. Payers in provider-centric and collaborative markets have also fared better with the new models.
Respondents also expect to quickly transition most of their payments to a value-based structure.
In the next five years, participating payers anticipate value-based reimbursement to increase from a third of their current business to a majority of it. Respondents expect 60 percent of providers to be involved in a value-based care model, 54 percent of reimbursements to be paid through the new model, and 55 percent of memberships to be tied to a value-based arrangement.
Participants also evaluated how they are implementing value-based care models using specific payment structures, citing bundled payments as the fastest growing reimbursement method.
Payers explained that 59 percent of payments are projected to be under capitation, pay for performance, or episodic reimbursement in the next five years. However, both hospitals and payers reported that 17 percent of their payments will be under a bundled episode structure in five years, which is higher than other model projections.
READ MORE: Post-Acute Care Network Key to Value-Based Purchasing Success
Despite its positive projections, only half of payers and 40 percent of providers stated that their organizations are ready to implement bundled payments. Only a quarter of participants also reported that they have the tools to automate the model.
Accountable care organizations (ACO) have also become more popular for hospitals transitioning to value-based care models. Researchers revealed that 63 percent of providers were part of an ACO, representing an 18 percent increase since 2014. Out of the rest of the providers, almost half anticipate joining an ACO within five years.
Additionally, most payers have modified network strategies since 2014 to improve value-based care. About 53 percent are now using a tiered network and 42 percent are under a narrow network. Eighty percent of payers also said that they are more selective about hospitals in their networks and 75 percent explained that care quality was their driving factor.
While most payers are changing their network structures, more healthcare providers are reporting operational issues with new cost structures. The top challenges were patient engagement and clarity (48 percent), denials management (40 percent), contract and payment confusion due to using multiple networks with the same payer (34 percent), payer directory inaccuracies (31 percent), and network leakage and referral management (31 percent).
Participating providers also admitted to difficulties with meeting general value-based reimbursement goals. Only 22 percent of hospitals are reducing administrative care costs to their satisfaction, 26 percent are meeting goals to lower healthcare costs, and 30 percent are achieving care coordination goals.
READ MORE: Keep Medicare Bundled Payment Models Mandatory, Experts Say
The challenges were largely due to a lack of metrics, analytics, and data as well as personnel, organization, and financial factors, stated the survey.
In light of operational issues, some healthcare providers could not see how value-based care models would positively impact their organizations, explained the survey.
When asked if value-based reimbursement would improve an institution's finances, only 41 percent of providers said it would while 61 percent of providers saw it as a profitable change.
As the survey illustrated, value-based reimbursement is becoming engrained in provider and payer structures, even though most organizations have struggled to scale the new payment models. Hopefully, with more experience, healthcare stakeholders will be able to improve and expand value-based care delivery.
Dig Deeper:
• Five Best Practices to Prepare for Value-Based Reimbursement