Team-Based Care for Kidney Disease Saves Park Nicollet $1.2M
A team-based care model using nephrologists, nurse care coordinators, and medication management pharmacists improved end-stage kidney disease care at an integrated care system.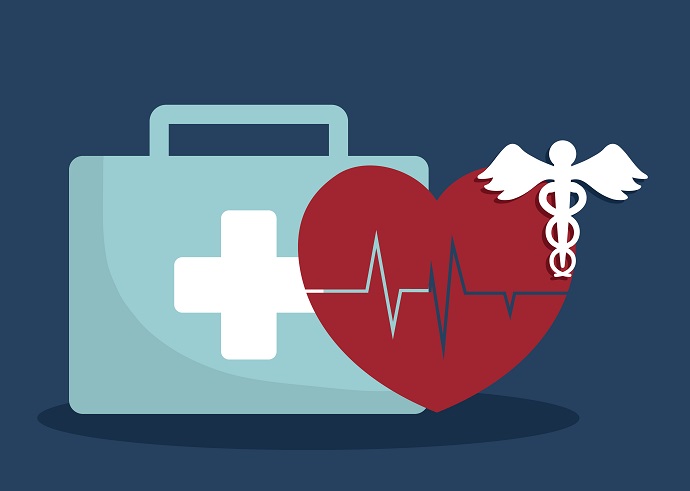 Source: Thinkstock
- End-stage renal disease comes with a hefty price tag for both patients and providers. But Park Nicollet Health Services, an integrated care system in Minnesota, found that a team-based care approach to late-stage kidney disease helped to drastically drop the costs of care by $1.2 million.
Costs of care quickly add up with end-stage renal disease patients, explained Gena Graves, Senior Director of Care Management in the Care Delivery Team at Health Partners, an integrated healthcare organization based in Minnesota that includes Park Nicollet.
Medicare alone spent nearly $34 billion on end-stage renal disease care in 2015 despite the number of patients with the disease comprising less than 1 percent of the Medicare population.
"End-stage renal disease patients typically have a higher cost of care due to the treatment plan and the dialysis that they require," she explained to RevCycleIntelligence.com.
READ MORE: Good Data, Better Value-Based Care Can Boost Population Health
These patients with late-stage kidney disease are also typically already sick to begin with, suffering from conditions such as long-standing hypertension, uncontrolled diabetes, or other medical diseases that result in kidney function deterioration and additional costs, added Rajeev Kaul, MD, Department Chair of Nephrology at Park Nicollet.
High blood pressure and diabetes are the leading causes of chronic kidney disease and about half of the patient population also has diabetes and/or self-reported cardiovascular disease, the National Institute of Diabetes and Digestive and Kidney Disease reported.
As a result, Medicare spends more than twice the amount on patients with chronic kidney disease, diabetes, and congestive heart failure compared to patients with just chronic kidney disease.
"We know from historical data that these end-stage kidney disease patients are at a high-risk for coming to the urgent care or ER for various issues, and need multiple hospitalizations," he stated. "Most of the end-stage renal disease patients are also elderly and on Medicare."
As care costs and utilization continued to rise for the patient population, Park Nicollet and their colleagues at Health Partners decided to focus on end-stage renal disease care.
READ MORE: Creating a Population Health Management Operating Model
"They are a known subset of patients that could benefit from good care coordination to really manage the quality of care, their outcomes, and the total cost of care," Graves stated.
With enhanced care coordination a top priority for clinicians at Park Nicollet's nephrology department, the organization developed a team-based approach to end-stage renal disease care for a little over 100 patients.
"In our model, we really refer to the team-based approach as being the nephrology team, the physicians and nursing staff, the roomers, and the leadership component of that group," Graved explained. "In addition to that, we have dedicated care consultants who are RNs that work directly with these patients for complex care management. Then, we have a pharmacist who does the medication therapy management interventions."
The team receives also support from social workers from the emergency department and two national dialysis companies that operate in the Twin Cities metro area, Kaul stated.
READ MORE: For Ongoing ACO Shared Savings, Look Outside Inpatient, Primary Care
"Our team works with these companies and tries to get patients situated, especially patients who are already on dialysis and came to the emergency department for some ailment, but don't necessarily need to be admitted to the hospital," he said. "We are getting the process in place so that these dialysis patients can be sent back to their outpatient dialysis clinic or we can arrange dialysis in a close-by location the same day or the next day."
The team-based care approach and supporting services prevent end-stage renal disease patients from missing dialysis, Skipping just one dialysis treatment increases the risks of hospitalization by 40 percent and mortality by 118 percent in the subsequent 30 days.
Under the team-based approach to end-stage renal disease care, clinicians and support staff from across the care continuum communicate in real-time to review patient cases and identify care gaps.
"Our care consultant might do case reviews and look at the patient's chart to see what kind of care gaps they may have and identify resources that would fit," Graves said. "They may reach out directly to the physicians and send a message in the EMR to talk to the patient about care consulting. The nurses in the emergency room also reach right out to the care coordinator or to the nephrology department."
Real-time communication and team-based care improved care coordination for end-stage renal disease patients, preventing care access delays and unnecessary utilization, she stated. Within six months of team-based care implementation patients in the program had 50 percent fewer emergency department visits and 69 percent fewer hospital admissions.
"The highest cost for any patient is usually hospitalization, closely followed by emergency room care," she said. "Those are the two settings of care that were impacted the most because patients didn't need that level of care that they traditionally were experiencing or utilizing."
As a result, Park Nicollet realized $1.2 million in cost savings using team-based care for end-stage renal disease patients.
"When we look at the actual savings from a total cost of care perspective for the patients, have seen over half a million dollars of savings every quarter from the work that we're doing," Graves added.
Medication Management Pharmacists, otherwise known as MTM pharmacists at Park Nicollet, were key to lowering the costs of care, Kaul elaborated.
End-stage renal disease patients took an average of 17 medications a day. On top of managing several prescription drugs at once, MTM pharmacists found an average of three medication-related problems per patient. Common issues included a drug not working as expected, the drug had an unsafe interaction with other medications, and a different drug was needed.
"We take care of a sick population, who are on multiple medications," he said. "MTM Pharmacists help in simplifying the medication regimen thereby improving compliance, leading to healthier dialysis patients."
MTM pharmacist services boosted patient satisfaction and reduced costs by 35 percent, Park Nicollet reported.
Prompt follow-up after a hospital discharge under the team-based care model also contributed to cost reductions.
"Upon hospital discharge, nephrology clinic nurse care coordinators call them the next day," he stated. "They look at the hospital list in the morning to see who has been discharged in the last 24 hours. Then, they try to reach the discharged patients the same day. Nurse care coordinators talk to these recently discharged patients about various issues including medications, transportation to dialysis clinics, and any other issues that are bothering the patient."
Factors beyond the walls of the clinic or dialysis center oftentimes impact whether a patient makes it to their dialysis treatment. For example, patients who relied on public transportation are more likely to skip a dialysis treatment than patients who drive themselves or depend on caregivers to transport them.
Patients are also more likely to miss dialysis and end up in the hospital if the treatment is scheduled on a holiday or their birthday, and when the weather is bad.
Nurse care coordinators helped to identify why patients were not attending their scheduled treatments and connect them with the resources to improve treatment and care plan adherence.
Building on the success of the end-stage renal disease program, Park Nicollet plans to expand the team-based care approach to chronic kidney disease patients who have risking risk of entering the advanced stages of the disease.
"These patients are not on dialysis but are getting close due to further worsening of renal function," Kaul said. "Those people need frequent clinic visits and lab tests to make sure that they're stable and not rapidly deteriorating. They need a lot of care, too, compared to early-on chronic kidney disease patients."
Preventing patients with rising risk levels from ending up as end-stage renal disease patients should generate additional savings for the organization and patients.
"Ultimately our plan is to have the MTM pharmacy and care coordinators work with these patients so that they don't unnecessarily need to see the clinician in the clinic when they have the labs done and the team can then follow-up with test results," he continued. "It can save patients time and money."
Park Nicollet also set its sights on implementing team-based care for other patient populations with chronic conditions, such as chronic obstructive pulmonary disorder (COPD), which has an economic burden of $50 billion.
"We have also started working on our COPD population just a couple of months ago, and we are designing very similar processes with intensive case management and MTM visits," Graves stated. "We're working with the emergency room to have what we're calling a U-Turn in the emergency room to not admit the patient if they absolutely don't need an admission, but their care can be coordinated in the outpatient world and be better for the patient and cost less money."
"All of that work is underway," she concluded. "So, more to come on that for COPD patients."