Tenet Cuts 1,300 Jobs as Part of $150M Cost Reduction Initiative
Tenet plans to reduce annual operating costs by $150 million by the end of 2018 through staff reductions and renegotiations of supplier and vendor contracts.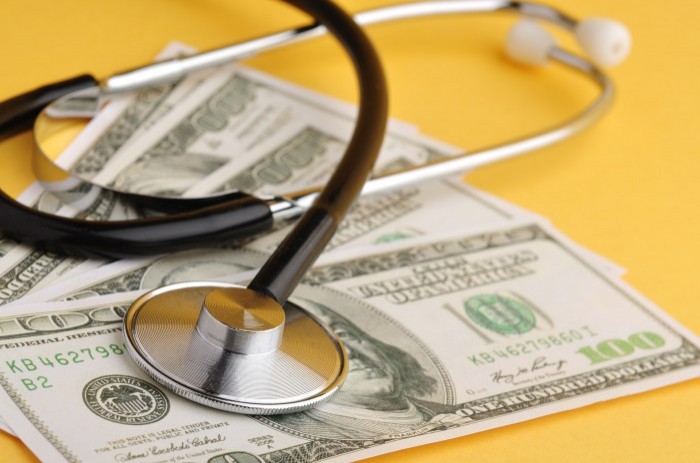 Source: Thinkstock
- Tenet Healthcare Corporation recently announced the elimination of approximately 1,300 jobs as part of the health system's effort to reduce annual operating costs by $150 million by the end of 2018.
The Dallas-based health system will implement a company-wide cost reduction initiative that is intended to lower costs primarily through "headcount reductions and the renegotiation of contracts with suppliers and vendors."
Tenet leaders anticipate about three-quarters of the savings to stem from the system's hospital operations department and other segments. Eliminating the regional management layer and streamlining corporate overhead and centralized support should drive the cost decreases.
In addition to layoffs and organizational restructuring, the health system also expects to see savings from actions within their ambulatory care and Conifer business segments.
The cost reduction initiative news came just as Tenet released its third-quarter results. The health system reported about $366 million in net losses from continuing operations attributed to stakeholders.
In the press release, newly-appointed Executive Chairman and CEO Ronald A. Rittenmeyer stated:
"Despite the impact of two hurricanes, the unanticipated Medicaid cuts in Texas and Florida, and overall volume weakness, we delivered Adjusted EBITDA within our Outlook for the quarter. Regardless, we must do more. We are moving quickly and decisively to improve financial results and returns for our shareholders. The cost reduction program we announced today includes a number of structural changes in the way we operate, all intended to reinforce accountability, improve agility and speed decision making. We believe these changes will help us drive organic growth, expand margins, and better support our hospitals and other facilities in delivering higher levels of quality and patient satisfaction. We have and we will continue to review, analyze and pursue all options to enhance shareholder value."
Tenet recently announced several organizational restructuring projects, including divestitures in major healthcare markets.
The health system sold its remaining hospitals in Philadelphia in September 2017. Paladin Healthcare, a private equity-based firm from California, purchased Hahnemann University Hospital and St. Christopher's Hospital for Children for $170 million.
Tenet also started a Chicago healthcare market exit earlier this month. The health system sold MacNeal Hospital to Loyola Medicine in an undisclosed deal. Buyers have reportedly partnered with Tenet to purchase the health system's remaining three Chicago-area hospitals.
Other Tenet hospital sales may be in the near future. Former CEO Trevor Fetter announced at the start of the year that the health system plans to divest in eight hospitals in domestic markets as well as nine facilities in the United Kingdom.
The health system also recently faced a major leadership restructuring. Fetter, who led Tenet for 14 years, was supposed to step down as head of the health system by March 2018. However, he left the company in October 2017.
Rittenmeyer took over as temporary CEO while health system leaders seek a permanent leader.
The CEO shake-up is part of the health system's attempt to "refresh the composition of its Board," which is "intended to ensure that the Board has the best mix of skills and experience to maximize the future value of the Company."
Tenet is also seeking to replace two board directors after Randy Simpson and Matt Ripperger resigned in August. Simpson and Ripperger left Tenet "due to irreconcilable differences regarding significant matters impacting Tenet and its stakeholders."
James Bierman recently filled one of the open positions, Tenet announced alongside its third-quarter results. The health system's board now includes ten directors, nine of whom are independent.
"I am pleased to announce the appointment of Jim to our board, in furtherance of our commitment to ongoing board refreshment and strong governance," stated Rittenmeyer. "Jim is highly qualified with significant operational and financial experience in the healthcare sector, and we look forward to benefitting from his valuable insights and perspective. We are committed to continuing to refresh the board with highly talented and engaging individuals in the coming months."