The Pros and Cons of Quality Measure Choices In MACRA, MIPS
An industry expert stated that quality measure choices under MIPS will help clinicians understand the program, but deciding on measures is a resource-intensive task.
Source: Thinkstock
- Uprooting the fee-for-service payment system and changing the way clinicians provide care is no easy feat. With this in mind, CMS designed MACRA's Merit-Based Incentive Payment System (MIPS) to gradually ramp up participation and offer eligible clinicians several quality reporting flexibilities.
Part of this MACRA implementation strategy is the "Pick Your Own Pace" participation method. Eligible clinicians can elect to report on just one MIPS quality or Improvement Activity in 2017 to avoid a four percent penalty.
Clinicians also have plenty of options when it comes to selecting which MIPS measure to use. CMS approved over 270 quality measures and 90 Improvement Activities for the first performance year.
The federal agency plans to continue MIPS reporting flexibilities by gradually increasing the number of measures needed to avoid penalties and continuing to offer a plethora of measures from which clinicians can choose.
Providing MIPS reporting and attestation flexibilities are key for CMS to bring providers on board with a whole new value-based reimbursement program, explained Michael Abrams, MA, Managing Partner at Numerof & Associates.
READ MORE: MIPS Quality Reporting Flexibilities Trouble Providers, EHR Vendors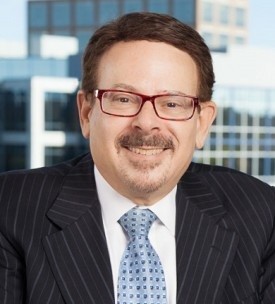 "There have been some surveys done that show that a very substantial portion of healthcare providers really do not understand what MIPS stands for, let alone what it or MACRA is," he recently told RevCycleIntelligence.com. "They also didn't really understand what the preceding legislation that is being replaced by MACRA was and did. All they knew was that every year their reimbursement was up in the air, and they couldn't be sure whether they were getting a giant cut or not."
One survey that Abrams referenced found that about one-half of providers identified themselves as somewhat knowledgeable of MACRA in June 2017 despite the value-based reimbursement program launching earlier that year in January.
Even more troubling was that another 41 percent of providers surveyed by the American Medical Association (AMA) and KPMG stated that they had heard of MACRA, but would not identify themselves as knowledgeable.
Another survey conducted around the same time by Nuance Communications also showed that hospital finance executives were just as much in the dark. While 61 percent of the hospital leaders were confident that they understood MACRA, over three-quarters of this group could not correctly identify the greatest MIPS penalty in 2017 and one-half either underestimated or did not know the number of days required for MIPS data submission.
READ MORE: What We Know About Value-Based Care Under MACRA, MIPS, APMs
"This is not something that providers typically care to invest their time and energy in, and many of them don't," Abrams elaborated. "In fact, this is the reason why many providers have sold their practices to either combine with a bigger practice or an acute care institution so that they could sleep at night knowing that somebody else would have to worry about this."
However, CMS anticipated industry pushback with MACRA and MIPS. The federal agency decided to ramp up participation to counter minimal understanding of the program.
"The penalties and the bonuses ramp up year after year and start small," he stated. "The expectation with that is that there will be a lot of industry stakeholders who don't really understand this and don't take the time to understand it or do anything about it until it's too late. So, they're making the penalties small in the very beginning."
While lower MIPS performance thresholds in the first year and an abundance of measure choices are key to helping clinicians understand and succeed under MIPS, the flexibilities may not actually help providers, Abrams contended.
"CMS has bent over backward to try and position this program as being flexible, collaborative, giving physicians choices, easing them into this in very tiny baby steps, and making the consequences of not paying attention too onerous," he said. "In many respects, by bending over so far to appear to be flexible, they've actually made it more complicated for many physicians because when you choose metrics you sensibly would want to choose the ones that make you look good."
READ MORE: MIPS Reporting Success Depends on Choosing Suitable Measures
Some providers may feel that they understand their practice patterns well enough to select the MIPS measures that best apply to their practices. But the myriad of reporting options may trouble most providers who attempt to empirically identify the measures that will help their practice avoid growing MIPS penalties.
"In order to understand which ones make you look good – if you're going to go about it in a rational, scientific, and logical way – you probably want to do some analytics and try out various measures to see which ones make you look the best," Abrams stated. "But you have that many more options to look at because there are so many options from which to choose."
Clinicians do not have the time or capabilities to perform analyses on hundreds of quality measures and Improvement Activities to identify which measures best apply to their practices, he added. Many providers are likely to seek outside.
Healthcare organizations are especially turning to their health IT systems and vendors for MIPS support.
Executives at large healthcare facilities identified data analytics as their top MACRA implementation requirement in a recent Deloitte and Network for Excellence in Health Innovation (NEHI) report. Respondents explained that robust data sharing and tools that provide actionable insights are key to avoiding penalties and earning bonuses under MACRA.
Other providers are leaning on their EHR systems to point them in the right direction for MIPS success. Some systems now offer customized MIPS scoring reports that track provider performance on specific measures.
While health IT is crucial to earning value-based incentive payments in MIPS, Abrams emphasized that technology investment is not at the heart of MACRA. Delivering value-based care is the ultimate goal.
The emphasis on choice and flexibilities may be pushing clinicians away from true care delivery changes that support value-based care.
"It's important for the practice community to recognize that the IT tools that are helpful in helping them make these decisions – like what metrics to choose – that's not the point," he said. "Making these choices is not the point. The point is to shape clinical practice in desirable ways. So, it's not the IT tools, per se. It's the ongoing thinking about reshaping clinical practices in ways that will result in better scores. That's what'll make a difference in terms of cost and quality."
In addition to the myriad of MIPS choices, the focus on process measures may be clouding the original intent behind MACRA and the MIPS track.
"Far too many of these measures are process measures, rather than outcome measures, and that's unfortunate," he stated. "We'd be better off if we attached incentives and penalties to outcomes and let the people that are doing the work figure out how to get there. That would be an enhancement to this program."
Incentivizing clinicians to improve outcomes should prevent MIPS from becoming a check-the-box program and help providers truly transition to value-based care.